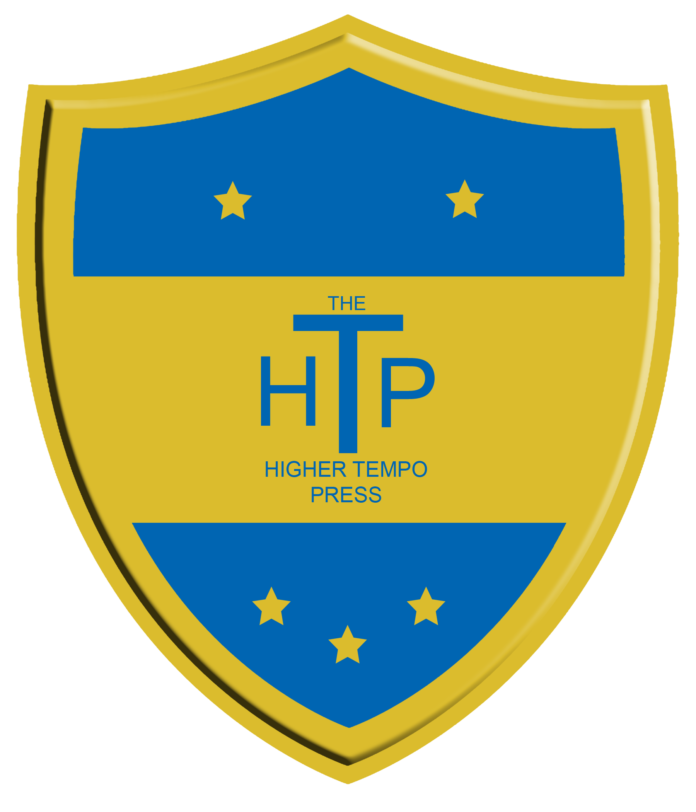 Welcome back to the end of season run in.  We have six games to go and I am excited.  Promotion is all but sorted, but we could even win the league.  Altach are faltering, St Polten are inconsistent and somehow we are on a bit of a run.  Hell, I've even stopped tinkering with the tactics!
Our run in is favourable, but the match against St Polten will be key.  First up though was a trip to fifth placed Kosice.  Everyone was available so I was able to choose the first choice side, which despite all the changes in tactics and shape has been settled in my mind all season.  In the build up to the game I was offered a new contract.  As ever I pitched for an improvement in the training facilities without really expecting a positive outcome.  I was not disappointed!  I agreed a deal on £1.5k a week.
Victory against Kosice would seal promotion.
Hasek loves a cross, and Mosquera invariably knows where it is going to land.  The pair combined again to put us 1-0 up in a very tight first half.  I kicked them hard at half time and we responded.  The Mosquito was slipped in by Cizek and he finished.  Quality, sheer quality.  The game ended 2-0 and we cracked open the initial champagne.  Promotion had been achieved.  Now to win the damn thing.  Altach drew, so we also moved level on points.  The league is judged first on head to heads, so sadly our ten goal superior goal difference means nothing.  But, we are right in the thick of a title challenge now!
Everyone got through the week unscathed so we were able to name the same eleven once again.  Austria Lustaneu were the visitors, and being quite low in the table I hoped we could get another three points.  Altach had drawn the day before, so this was our moment.
The first ten minutes were hell, they came at us like anything.  Zlamal had to be alert several times to keep it at 0-0.  They were takeing us apart, we looked like a different team.  Sirl ended up giving away a penalty in first half injury time.  We came in 1-0 down, playing not so well.  They were doing a complete number on Cizek, he couldbn't get in the game.  I dragged him off after 55 minutes, which I never thought I would have to do.  Something changed, and we got an equaliser.  Hasek crossed and Schick headed home at the near post.  It ended 1-1.  To be honest, the way we played I was happy to get away with a point.  In the end, St Polten were the big winners of the round.  They won and moved ahead of us into second on the head to head rule.  All three of us now had the same points, 73.  Next week's game against St Polten was season defining.
The team talk barely registered.  The lads didn't seem to be buzzing.  Maybe they were focused?  They must have been as the Mosquito sped on to Lulic's pass and crossed low across the six yard box.  Schick arrived with impeccable timing to score!  Mosquera should have made it two before ten minutes, his far post header smashing against the post. Lulic went close, his shot tipped over.  We were dominating, but only 15 minutes had gone.  What is my favourite assist/goal duo?  Hasek crossing and the Mosquito scoring.  Yes!  2-0!  We were doing ok down the wings for sure, as Sirl then crossed and Lulic arrived late to pound home the third.  How could we be so bad last week and then so electric right now??  That woke them up, and St Polten came at us like mad rabbits for the rest of the half.  Then, in first half injury time, came the hilarious goal mouth scramble that saw Lulic rifle home his second and our fourth.  Awesome.  We batted down the hatches and dug in for the second half onslaught.  To a man we were fantastic and the 4-0 win genuinely made me emotional.  Could this be the turning point in the title race?  Altach nicked a late winner in their match, so with three games to go we both had 76 points and St Polten had 73.  Our win over St Polten meant we beat them on the head to head.
Full of beans, we boarded the plane to Mezo.  They were 7th, and a win in this one would get one of the more tricky games out of the way.  Sunday, 1st May 2016.  The season is coming to an end.
We dominated the first half, 64% possession but could not find a way through.  Smit had a header from a corner hit the post, but that was as close as we came.  I threw on Aku and Havel for Lulic and the Mosquito, who were nowhere near on top form.  With fifteen to go we cranked it up to overload, something had to give.  Two minutes were left and Aku went so close, forcing a sharp stop from their keeper.  From the resulting corner we got the breakthrough.  The ball was worked short, and eventually fell to Jirasek who had been by far the game's outstanding player.  He remained calm and smashed home his first goal for the club, and what a first goal.  It looked like we would only get a point and we walked away with all three.  Frustratingly, Altach had also scored late to win 1-0.  We were still level on points, but they had the head to head.
Two games left, would they slip up?  Looking at their final two games, I expected them to take six points unless pressure got to them.  I also expected us to take six points.
Our penultimate game was a plane trip to tiny little Ankaran.  They played in a stadium that held 1,000 people.  We had to win this, I fancied a final day showdown.  We'd be going in without Krch and Cizek, both suspended.  This left a massive hole in midfield.  Havel came in to play the anchor role, Lulic dropped deeper into central midfield and Acosta was called on to make a rare start behind the front two.  Then we lost Jirasek to food poisoning.  A disaster, our midfield had been decimated!  Reserve team player Hubinek got his shirt, and I put U18 prospect Svoboda on the bench.  He was joined by another U18, Mucha.  I mentioned both these boys in the last update, I am excited to see what they can do one day.
As with the previous match, we dominated the ball in the first half without scoring.  Schick seemed quiet, so I gave him ten minutes to buck up in the second half.  With half an hour to go, disaster struck.  We were hit on the break and they took the lead.  I was about to haul Gajic off, and he made the crucial error giving the ball away.  Rubbish.  We cranked up to overload again.  Moments later Lulic thundered home a leveller, off the post.  Come on!  Could we turn this into a win?  Injury time, I threw the kid Mucha on.  Within seconds his shot was blocked, the rebound fell to Cseh and it was in the roof of the net!  But no!  The flag was up, that must have been tight.  There was still time for Hubinek to pick up a second yellow, drama drama and indeed drama.  There was even more.  Aku shot from the angle and it hit the post!  How it ended 1-1 I will never know.  How had Altach done, was the title bid over?  They'd won comfortably, 2-0.  This meant on the last day we needed a win, and they needed to lose.  St Polten were back in it, if we both failed to win and they got three points then they would be champions!
Smid was ruled out of the last day with a damaged neck.  He had been a mainstay, this was a big loss.  The kid Mucha pulled his calf in the three minutes he was on, he wouldn't play either.  Hubinek was also out, banned.  Krch, Cizek and Jirasek would all be back though.
We knew what we had to do.  A win and we had done our bit.  I decided not to even keep an eye on the other game.  On FM16, I do not have a repuatation of capitilising on other team's mistakes.  On 15, I must have been promoted seven or eight times on the last day in unlikely circumstances. NK Dob were our final hurdle.
We started brightly, but couldn't get an early goal.  Then Schick was carried off, so Aku was on.  Could he be the man of the day?  He hit the bar with his first touch, a header from Sirl's cross.  Another first half passed without us scoring.  I went overload at half time, and beat them all around the changing room.  We went for them straight away, and got an early penalty!  Turns out the first bit of advice I got at Bohemians was right, let Cizek take the pens.  1-0!  We won the ball back at kick off and went straight down the right wing.  Hasek crossed and you guessed it, Mosquera arrived at the back stick to make it 2-0.  Cizek injured himself winning the ball back, and I thought it might be a nice idea to bring on the 16 year old Svoboda.  The two minute spell had been enough for us to keep our side of the bargain.  Had Altach bottled it?
Altach 1 – 1 SK Senec.  Altach led from the start, and Senec levelled with twenty or so to go.  Altach won the league on the head to head rule.  Thanks Shrew!  Our goal difference was a massive thirteen better than there's.  Oh well.  Promotion is promotion I guess.  A great season, and we ended with an identity, which is what I had been craving.
As soon as the celebrations (or commiserations depending on how you look at it) were over I started to look at the squad.  Before making my mind up on who I am keeping and releasing I wanted to look at some of the highlights in performance and rate each player out of ten.
Zdenek Zlamal – GK
Zlam ended the season with an average rating of 7.01.  15 clean sheets were kept in 38 league games, second in the league to (surprisingly) the lad at NK Dob.  Zlam is not a big earner, so I will certainly have a look to see what he is asking to be retained next season.  Goalkeeper is not a position I often look to change if I can avoid it.  7/10
Pavel Hasek – RB
Pav averaged 7.42 in the league.  His 16 assists from whipping in brilliant crosses was the highest total in the division.  He averaged 1.36 dribbles per game, which was just what I wanted on the flank, completed 17% of his crosses and made 108 key passes in 39 appearances (including the cup).  Aged 32 he is experienced and, again, providing he doesn't take the piss when I speak to him about a new contract I will keep him around.  9/10
Zoran Gajic – CB
To be frank, I need two new centre backs next season.  Zoran averaged 6.94 which was nowhere near good enough in a team that had the second best defensive record.  He was low on interceptions (12 per game in his 11 starts) and won only 5.7 headers per 90 minutes.  His pass completion was only 66% as well, which is not enough for me.  5/10
Michal Smid – CB
Smiddy will hopefully be retained, with a new CB partner and a new CB back up.  I will use him as the benchmark when I am searching the stats.  Smiddy averaged 7.22 and notched 4 goals from set pieces.  Granted, he also made 3 mistakes leading to goals, an area he must improve in.  His intercerptions per 90 came out at 13.3, so maybe I was harsh on Gajic.  Smid won 7.8 headers a game, which is dominant.  Mind you, his passing was poor too – just 68%.  Still, we were better when he played.  7/10
Martin Cseh – CB
The club captain only started 9 games and was poor throughout.  6.71 was his average rating.  I will be shipping him out.  4/10
Radek Sirl – LB
Rad was Mr Consistent throughout.  He ended up with 12 assists from the left flank, and ventured on 1.46 dribbles per game.  18% of his crosses found a target and he made 124 key passes.  All this added up to an average of 7.51.  9/10
Daniel Krch – DM
Krch was decent for his 31 starts.  He only averaged 7.01 but I always find the anchor or DM/D gets a low rating in my tactics.  His pass % was 78%, so that could be improved on, and 6.7 interceptions per 90 gives me an idea of what to look for when recruiting.  Either way, I will look to retain him as he is a good squad lad.  6/10
Milan Jirasek – CM
Jira played several positions throughout the season, so his performance stats will be all over the place.  He played anchor, regista, roaming playmaker and CM/A.  Still, he averaged 7.25 and one of the better pass % at 81%.  There is more to come from him, and I want him to stay.  8/10
Tomas Cizek – CM
Ciz also played regista and CM/A, and was our best player by far.  An average of 7.90 in the league was the best rating.  He got through 48 passes a game, and at 37 is the veteran we need in there.  9/10 and my player of the season.
Milan Havel – CM
Hav stepped in for Ciz when injured, and averaged 7.44.  If he can work on his pass % he will be a very good midfielder, and I will keep him about.  7/10
Karlo Lulic – AM
Karlo is on loan from Slavia, so I have no idea if I can keep him.  He played brilliantly when we went to the diamond and took on the shadow striker role.  22 starts saw him return 7 goals, most of them in the run in.  58% shots on target is a great benchmark for that role as well.  I will probably need to recruit a replacement.  8/10
Patrik Schick – ST
Schicky did his cruciate in the last game, I was gutted for him.  Also on loan frmo Slavia he is out for a year.  He grew up fast after we sold Miky and got me 16 goals in 22 starst.  51% of his shots hit the target and he got 1.85 away per game.  Dceent.  8/10
Jhon Mosquera – ST
Considering the Mosquito started pre-season as the back up left back, he did well to end up the league's top scorer with 19 goals!  1.61 shots per game, 46% on target.  He is on a whopping £7.5k a week though, and I have a sneaky feeling the Columbian will ask for more.  9/10
Leonid Akulin – ST
The only other squad member really worth mentioning.  Aku did ok for me when needed, and he is still young.  8 goals, but 36% shots on target.  That has to improve next season or he will be leaving.  7/10
The others – Acosta, Bartek, Artemuk, Hubinek – the first two had chances to impress and failed.  They  will be shipped out.  The other two are young and will be kept around and given a chance to develop.
So that is that for the 2015/16 season.  In the next update I will talk you  through the summer recruitment as I will be searching the stats.  I will also update on the finances as I have no idea what promotion will do to change that outlook.  Either way, it has been a good first year at Bohemians.  Thank you for joining me step by step.