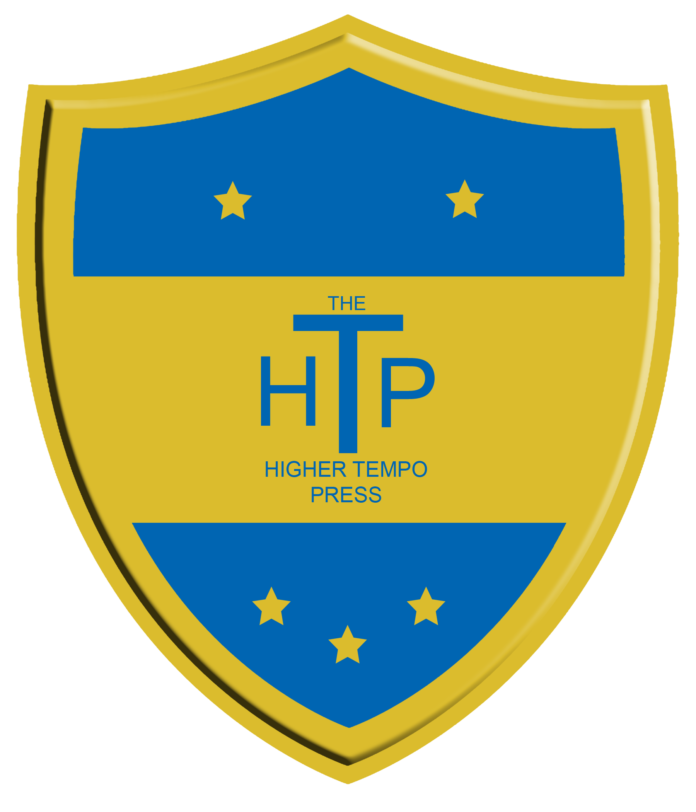 Hello! Season two is often tricky for any manager, just ask the author of this very web page who felt so strongly about the second season syndrome he named a book after it. In this post, we'll find out if you can have a second season syndrome if you perform mediocre in season one, as sadly that is the proposition that faces me. My all British side have been typically British, sadly, as we limped to a 3rd place finish and missed out on the Champions League millions. The board aren't best pleased, and as I'm not able to attract the cream of the British crop, I'm having to dig deep into the British talent pool…
For the first game of the season, I'm sticking with roughly the same shape but a little bit more expansive.
Some things never change though – Brian Deane is still a machine.
It was all quite comfortable until the honourable JC causes a tricky final 20, which we just abut negotiate.
Game two continues in the same vain, Deane scores again before Gallen gets in on the act and we're 2 for 2.
What goes on in our training sessions?
Utter carnage. Add to that short term injuries for Dunn and Rufus and it's a good job I've got a bit more of a squad these days. Better still, the patched up team gets a win.
For our efforts last season, 3rd place gets us a place in the UEFA Cup (again). Last season we exited fairly early on because I had about 12 players to use and Atletico Madrid were merciless, but this season I want to give it a real go.
Thankfully research has come on a long way rather than the old method of just including as many letters as possible to make up a team name. Deane & Gallen get the job done and it should mean I can rest a few in the Ukraine in a few weeks time. Incidentally, the local bars have started selling a drink in celebration of this front two. A  Gallon of Deane may sound a lot, but you can never have too much of Brian Deane.
As if to prove a point, our trip to Guimaraes is just stupid.
So, the 21st minute was quiet. Alvarez was sent off for a last man foul on Gallen and I trusted Le Tissier with the pen. He missed one pen in his entire career but seemingly taking them in Portugal is a different kettle of fish and he saw his pen slapped away. From the resulting corner, Brian Deane scored (obviously). Whilst we were still celebrating or something, they equalised. Then I can only assume Deano went mad at everybody and rammed us back in front, which we held on to. Phew. 4 from 4, we're top of the league!
Another away game, this time at Boavista. Something about the 21st minute seems to ruin us.
The run is over. JC's second red card of the season already, bit worrying. The Portugese league obviously don't care about helping their clubs, as the league games are on Sunday even if you have UEFA Cup on the Tuesday.
We're in a position to rest a few, that utility defender I bought from Leyton Orient even scores and it's an easy passage to round 3. Slovan Bratislava await us, which even for a bunch of average Brits is a fairly lousy holiday destination. Sorry Slovakia.
Awards!
An International break later and we're back in action with a home game against a newly promoted side. For once, we live up to the billing.
No rest for us, straight on to a tricky away trip to Maritimo.
Tomlinson climbs off the bench to nab us a point, we've got much more of a backbone now which is pleasing.
Third game in a week now though, as we head to Bratislava.
Presumably with my harsh  words about Slovakia as a holiday destination pinned up in the Bratislava dressing room, they come at us from all angles to take a 3-1 lead. Le Tissier drags us back into it but a late winner leaves us facing a deficit when we welcome them back to Portugal in a few weeks.
Up next is a grudge match as we welcome Academica, who pipped us to that all important Champions League spot on goal difference.
Why can't we take pens? Ah yes, my whole team is British. That's us down to 3rd, which feels like we've made no progress when in reality we've been brilliant.
Just a brief interruption to bring you this news – it's the part exchange that worries me.
Another away day, another lead thrown away…
Sigh. Starting to unravel a bit, we need to get back on track by overturning the loss in Slovakia.
Get in!
Get out.
It's yet another International break, so this seems like a good time to bring this update to a close. Here's how the league table is looking with just 9 games on the board:
We've started quite well but the recent tail off is a disappointment. Still, only 5 points off the top and plenty of time to get back into the top two. Join me again to see how we get on, won't you?
—–
You can catch up on all the Classic Championship Manager posts @www.thehighertempopress.comcm9798 has written for us here.
—–
You can even see what else he has written on his own blog, here.
—–
Finally, he wrote a book.  Buy it here.