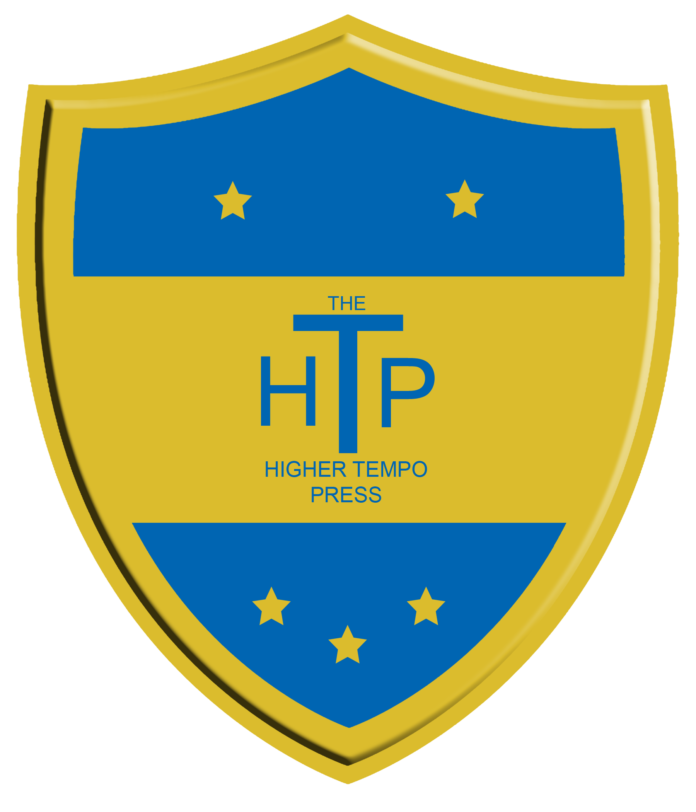 He may have been missing for a while, but he and his partner have a had a baby.  We'll let him off, and Luke Davis is back to remind us of what has been going on in France.  What do you mean you can't remember the series?  Go and read Part One, Part Two and Part Three now!
Despite finishing 3rd in the league last season, I still managed to walk away with four trophies, including the coveted Champions League title for the first time in the club's history. I would at least be in the conversation of best Reims managers of all time but I was in this for legacy building, not to be a footnote. No players were brought in during pre-season as I decided to opt for the youth players coming through the new academy. I later reneged on this when I required defensive backup in September so I brought in centre back Franck Momo Njombe from Boulogne for €1.7m and defensive midfielder Lucas Tousart on a free.
Once again, the season started with the Trophée des Champions final against PSG. The Parisian side's keeper Bernd Leno did well to keep eight of the nine shots on target out of his goal but on 37 minutes, he could do little to prevent Cedric Badjeck from pouncing on a rebound from close range. The match stayed at 1-0 and we were Trophée des Champions winners for a third straight year. No friendlies this time around so it was straight into the hustle and bustle of Ligue 1. We opened our campaign with three straight wins against Bastia, Nancy and Arles before two inaugural cup matches in our history – the European Super Cup and the Intercontinental Cup. The first was against Europa League champions Roma. We opened the scoring on 50 minutes with powerful Joachim header before Wilfried Bony lashed a left footed volley into the net to level the score. However, it was Gerjohn Kyei who would be our saviour eight minutes from time when his lucky pot shot paid off and clinched victory. Trophy number two by August. It would take just five more days before we had won our third trophy in just under a month; Vasco de Gama opened the scoring on 28 minutes through a Thalles goal but goals from Nogueira on half time and Badjeck on 85 minutes meant we left Brazil as Intercontinental Cup winners.
Returning home, we had just two days rest before our next league match against Sochaux, which we won 2-0. But despite nearly two weeks recuperation, we ran out of steam against Saint Etienne and we fell to our first defeat of the season. This was followed by a 4-1 drubbing at the hands of Rennes, but backed up with a 5-0 demolition of Toulouse. A 0-0 draw against Lorient and a 1-0 win over Montpellier kept our hopes alive early on and in 3rd place.
In the Champions League, we were drawn with Benfica, Napoli and VPS in our first group. A comfortable ride saw us qualify in first place with two games to spare and 13 out of a maximum 18 points, Jean-Michel Joachim grabbing 4 goals in 6 games.
Back in the league and inconsistency was beginning to creep in. A 1-0 win against Lille was counteracted by a rare league defeat to PSG. This was followed by a 2-0 victory over Valenciennes but a 1-1 draw with Angers, defeat to Nancy and draw with Marseille meant we were slipping and sliding towards Christmas.
Our European exploits, however, were far from erratic. Drawn in a group with PSV, Chelsea and Fenerbahce it appeared on paper to be a tough group but three consecutive wins showed why we were champions of Europe last season. One of the most promising aspects of the victories was the number of goals scored from around the park, meaning there was less reliance on the front three to pull the team through matches. The second leg of matches weren't as clear-cut, as we lost our last two matches, but a victory over Fenerbahce was enough to seal our place in the quarter finals once again.
January had arrived and that meant the domestic cups. The League Cup 2nd Round was against Bastia and a 5-0 tanking saw them off, as did a 3-0 victory over Montpellier but it was all a false sense of security as we came up against Bordeaux in the quarter finals. Cheick Diabaté gave Bordeaux the lead on 25 minutes and just before half time, Wesley Saïd double their lead, putting us in a precarious position. 16 shots on goal did very little for our cause and despite a 84th minute penalty conversion by Michael Chacon, we couldn't find a second goal. We were out of the League Cup and would not be defending it. The "three peat" may have been off but the Coupe de France was still in our sights.
A cagey 1-0 win over Toulouse in the 9th Round was followed by 5-0 demolition of Chasselay but it was in the 11th Round against Marseille where we received our sternest test. We took an early 2-0 lead thanks to goals from Salif Cissé and Willy Sagna but they were eclipsed 10 minutes after half time when Romain da Silva and Thievy Bifouma scored two in four minutes. The match went to extra time and after being anonymous for the first 90 minutes, Jean-Michel Joachim found the net in the 94th and 116th minutes to book our place in the French Cup quarter-final.
Back in the league and an unbeaten run through January went as far as 6th February when we succumbed to defeat at the hands of Lorient; a home match we really should have buried. We soon bounced back with wins over Saint-Etienne, Montpellier, a 3-0 win over PSG, Lille and Bordeaux. The gap between us and PSG was narrowing but they still had two games in hand as we sat temporarily in 1st place. A 2-2 draw with Lyon cost us some valuable points in the title race but PSG also drew. The gap was now just two points.
In between the crazed league campaign was, of course, our European run. Spurs were our quarter final opponents and the first leg went the way of the home side – us. Goals from Glombard and Nogueira gave us a comfortable 2-0 victory going into the second leg in London. There, however, things didn't go quite as planned. Harry Kane opened the scoring after nine minutes but Albaek equalised, giving us the vital away goal. Lacazette gave Spurs the lead after 38 minutes and Neymar (yes, that Neymar) made it 3-1 to the London side. Our Champions League reign was hanging in the balance. Joachim and Kyei had gilt-edge opportunities to seal it but couldn't find the net. In the end, the leg ended in defeat but we went through on away goals. Phew. Bayern Munich were our semi final opponents, a team we had failed to beat in all four of our meetings. No pressure then. First leg was at home and the first half stayed goalless. It wasn't until the 68th minute that the deadlock was broken but the lead went the way of the Bavarians, thanks to a goal from Sebastian Rode. Our keeper went off injured, replaced with out-of-form Kevin Azoulay but on the 83rd minute, he was called to action, making a fingertip save to deny Müller the game sealer. Five minutes later, however, and a tap in from Debuchy had saved us. The match ended 1-1 and although we had conceded the away goal, I felt we hadn't given too much away.
The second leg in Munich was the biggest game of our season and didn't disappoint in terms of quality. Götze opened the scoring for Bayern after 38 minutes with a simple tap in. Debuchy equalised 20 minutes after half time with a ferocious strike, cancelling out Bayern's away goal in France. The game was end to end for the remainder of normal time. Glombard had a chance to finish the Germans off on 83 minutes but Neuer clambered across to save his tap in with his feet. Rodriguez made a cynical challenge on Götze in the 89th minute to prevent heartbreak for us and that was it for the first 90 minutes. The first eight minutes were uneventful until Müller picked up a loose ball, dribbled past Tousart, nutmegged Cissé and smashed the ball into the roof of the net. 2-1 on the night, 3-2 on aggregate. It was a goal worthy of winning any match but we still need a goal of our own to take us into a historical fourth European Cup/Champions League final. Six minutes later and we won a corner. Willy Sagna's swung the ball into the far post for Tousart to thunder a header straight at goal. 2-2! 3-3 on aggregate and 2 away goals. However, our jubilation was short lived. Schaub pushed the ball to the byline and played a low cross towards the far post where Götze lied in wait, took the ball past Chacon and drove it low past Traore. 3-2 Bayern and that's how it stayed until the bitter end. A whirlwind tie ending in defeat. Still, I was proud of our achievements in Europe this year. Until next season!
In the French Cup, things weren't so tumultuous. For the billionth time, we faced PSG in the latter stages but this time in the semis. Despite a fourth minute injury to Nogueira and a sending off 18 minutes later (Glombard), we battled to a 2-0 win over our the Parisians. The final was our sixth trip to the Stade de France in three years where we faced Sochaux. Kyei opened the scoring after 32 minutes before Sochaux made it 2-1 before half time. Three minutes after the break, wonderkid Ghislain Velud restored parity. Sochaux's Thibault Peyre deflected a Cissé freekick into his own net to give us a 3-2 lead but it was cancelled out within four minutes when Ikaunieks low drive made it 3-3 by the end of the match. Once again, we were into extra time and it didn't take long for Velud to embrace the challenge of adding a fourth trophy to our momentous season. Cissé doubled the lead in the 111th minute before Joachim completed the rout and meant we retained the Coupe de France for a fourth successive year.
Four trophies acquired but the league was still up for grabs. After dropping points to Lyon, we followed it up with four straight wins against Valenciennes, Boulogne, Arles and Nice. For PSG, they won two and lost two. However, they went on to win their last five. Us? Two defeats from our last three games – 1-2 against Marseille, 3-1 win over Bastia and a miserable 1-0 defeat to Bordeaux. We finished the season 8 points behind PSG meaning they didn't leave the season empty-handed.
Assessing the team over a fantastic season, Velud's acquisition for just €2.4m in December was a revelation. Although he could only get 11 games in due to stiff competition for places up front, he scored 8 goals. Çeçen scored 17 in 48 with 7 assists furthering his importance in midfield. My main concern was in goal, with none of my keepers really playing consistently well overall. I may have a clearout of Van Gaal proportions. Watch this space.
Seasons so far
2017/18: 1st in Ligue 1, Coupe de France Winners, League Cup Semi Finalists
2018/19: 1st in Ligue 1, Coupe de France Winners, League Cup Winners, Trophée des Champions Winners
2019/20: 3rd in Ligue 1, Coupe de France Winners, League Cup Winners, Trophée des Champions Winners, Champions League Winners
2020/21: 2nd in Ligue 1, Coupe de France Winners, Trophée des Champions Winners, Champions League Semi Finalists, European Super Cup Winners, Intercontinental Cup Winners