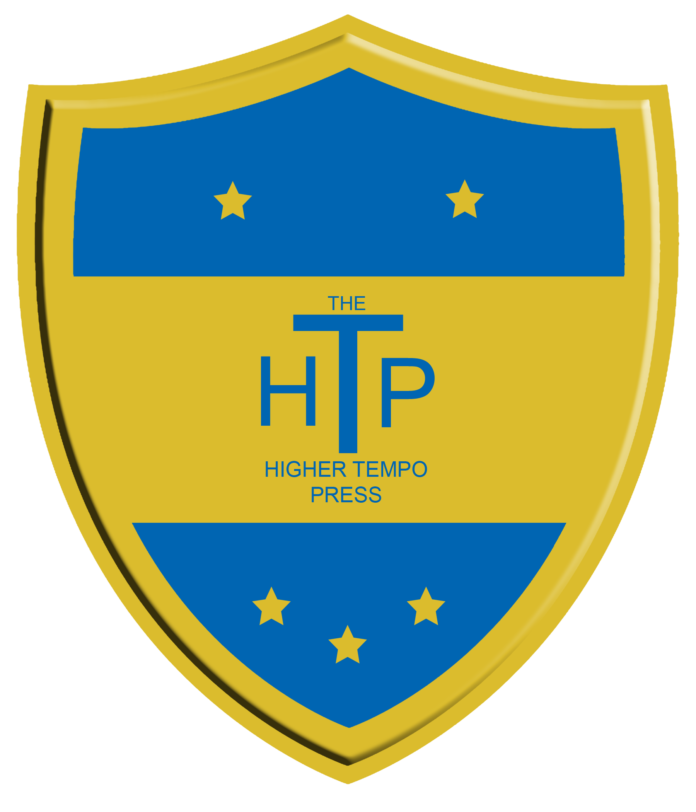 Welcome to part three of my journey through Football Manager 16 with Rayo Vallecano of Spain. If you are reading this having already read the first two parts then I commend you. If however you have just stumbled across this then you can find part one here and part two here.
Just as a quick reminder I am writing these updates periodically in an attempt to catch up with my in game progress. I am currently at the start of my sixth season but this article will chronicle my third. Once the series has caught up I will start giving significantly more detail on my tactical system and player development.
At the start of the last article I commented that I considered my first season with Los Franjirrojos a qualified success. We finished in fifth place which was a record for the club and qualified for European competition for only the second time. At the same time though we were far too inconsistent in our league form and the less said about the cup competitions the better. The same could really be said of our second season. We finished again in fifth place which would give us a second consecutive season of European football and in terms of league form our performance could be said to have improved markedly. We were scoring more goals and conceding less, both of which I consider barometers of improvement and success.
I still wasn't satisfied though, there is still something that doesn't feel quite right about the save. It still felt too much as though we were being lucky rather than being good. I also didn't feel as though I was imprinting enough of my own playing philosophy on the club and our style of play still didn't feel quite authentic. These were issues that I was determined to address going in to season three.
First things first, the squad needs to be strengthened in a number of key areas. My financial position was strengthened by two seasons of consistent success but we were still in no way in a position to compete at the top or even at the middle of the transfer market. Once again I would have to be careful with my money and play the loan market to make sure the squad was properly reinforced before the start of the season.
The first thing that you'll notice from the above image is that I've raided two Portuguese B teams for bosman transfers. This is a clear and deliberate strategy and the reason that I added Portugal to my list of leagues when setting up the save. Portuguese football offers a market in which there is considerably greater value than the Spanish with the players displaying the same kind of technical abilities as the Spaniards.
The first and most important signing that I made was the free transfer of Kadu from FC Porto or more accurately FC Porto B. I needed to exert some pressure on my current number one Juan Carlos. Kadu is an Angolan international but crucially he holds a Portuguese passport and so will not count as one of the three non EU players I am able to register for the league squad. Kadu us also significantly younger than Juan Carlos and has the potential to develop in to a very good goalkeeper.
My other signing from the Portuguese lower divisions is actually a Frenchman who signalled my first foray in to the transfer market using the search the stats method developed by Chris Darwen. Alvin Arrondel is a right back that was consistently high across all the key performance indicators (KPI's) that I was tracking. In my system the fullbacks are responsible for maintaining the width of the field and stretching the opposition defensive structure horizontally therefore distance covered per game, key passes and assists are amongst the most important stats that I can track. I'd been monitoring Arrondel for two full seasons now and he consistently ranked near the top of my shortlist in each category. His value and attributes are low but his performance suggested that he was worth taking a punt on.
Perhaps the most pleasing of the deals that I was able to conclude was also my biggest expenditure yet. Rodri joined on a permanent deal from Villarreal for what I consider to be a bargain £1.8M. Rodri was excellent for us on loan last season and I had him listed as one of my key transfer targets in the summer. Originally Villarreal were unwilling to even consider another loan deal never mind a permanent transfer. As the pre season moved along and their squad took shape I was suddenly notified that Rodri was available for transfer. £1.8M for a player that I firmly believe will go on to be a Spanish international is a steal.
None of the other signings were important enough to really merit a prolonged mention other than perhaps the first newgen that I have signed from outside the club. Lehlomela Phatosane is a big powerful forward that was already developing an impressive goalscoring record in South Africa. He was brought in along with the Brazilian Erick to provide some competition for Raly in attack.
The most significant sale was that of Argentinian winger Ricardo Centurion to Dortmund for £6.5M. His performances on the right wing last season were superb but given that I only paid Sao Paulo £170K for his services the profit was impossible to turn down.
As for the other sales Miku was allowed to move on at a cut price fee as a reward for his loyalty. Given his age he was unlikely to feature with any regularity in the first team and I agreed to allow him to see out his career in the lucrative middle east. The others were squad players that spent too much time moaning and not enough time out on the pitch. Again I didn't ask too much for these players simply because I wanted them out of the club and off the wage bill.
Our youth intake for the third season was largely uninspiring with the majority of the incoming players purely making up numbers in the youth team squad, we do have one notable exception in Miguel Pinillos. I think that Pinillos will eventually develop in to a centre back but he is also capable of playing at right back. In his first season Pinillos became unsettled amid interest from the likes of Atletico Madrid and Liverpool and I was continuously rejecting offers from each side that were designed to unsettle the player. Fortunately I have a policy of signing the most promising young players to contracts with inflated release clauses to avoid losing them cheaply.
I dug my heels in with Pinillos and refused to let him leave. Fast forward to present day in my save and Pinillos is starting this season at right back as I look to develop his versatility and I would imagine that he will soon become a starting centre back.
The others in the intake have either already been released or will soon be released.
Our biggest priority for the season remains the league and we will again be looking to at least qualify for European competition. I would for us to at least hold our own in Europe and the Spanish Cup is, well it's the Spanish cup. If the board aren't bothered about the cup then I am certainly not going to lose any sleep over it.
So, so close to my first piece of silverware with Rayo. I started out playing what amounted almost to a B side and we were lucky to progress winning each stage by the odd goal all the way to the final where we would have to play against cross town rivals Atletico Madrid.
Having been embarrassed by our performance in this competition over our first two seasons I was genuinely shocked when we made it through to the final. Having got to this stage though I felt a certain affinity to our collection of young players and misfits and so I stuck with the B side for the final, oops. We were comfortably beaten by Atletico in the end but they seem to be developing in to the top side in Spain so there was nothing to be ashamed of.
Now this is much more like it. We rode a combination of blind luck and sublime football all the way to the semi final. I felt positive about our chances after the group draw with matches looming against Udinese, Dynamo Kyiv and Stade De Reims. The Italians were the top seeds in the group but they are a pale shadow of their former selves having been regulars in the Champions League group stages not that long ago. I was more concerned about Kviy who have an impressive core of players.
We managed to finish second in the group to qualify and still be in Europe after Christmas and this is where the blind luck really kicked in. Successive draws pitted us against mediocre opposition in Besiktas, Braga and Rijeka before we finally had to face a Spurs side that were much, much better than us.
This wasn't how it was supposed to go though. As I've already said I was planning to concentrate on our league form and to play a B side in the cup. As the competition progressed though my competitive side took over. I wanted to see how far I could push this squad but even with a full first team we were categorically no match for Spurs. It could just be that it was a weak year for the competition but it made me wonder how far off we were from being truly competitive at a continental level.
There was undoubtedly a price to pay for our European exploits and it showed in our league form towards the end of the season. As we were progressing through the later rounds of the Europa League I was trying to rotate the squad to compete on both counts instead of concentrating on the league as I had previously planned.
Over the final ten matches of the season we only managed four wins in total, this is obviously nowhere near good enough but it's made even worse by the final table;
First the good, we finished fourth! The holy grail of Champions League qualification is ours with all the financial rewards that will bring. That is assuming of course that we can navigate a potentially tricky qualifying round. But now we have to look at the bad. Fourth place is a record finish and shows tangible progress but we only finished four points behind Valencia in second place. If we had managed to be more consistent in the run in to the end of the season then we could have gone from a very strong season to an exceptional one. Second place would have brought more revenue in to the club and more importantly we would have qualified automatically for the group stages in the Champions League.
Mixed emotions then at the end of the season. A cup final appearance, a semi final in Europe and Champions League qualification shows remarkable improvement over my first two seasons in charge. I was still left wanting more though. Financially the club is growing slowly but at some point I'm going to have to invest in the playing staff.
Real Madrid though were magnificent. I don't think I've ever seen an AI managed side perform so well although they didn't quite break the 100 point mark.
What's next then? A need to invest in the playing squad is governed by our bank balance that is still relatively low when compared to the sides that finished around us. We are still in a 15,000 capacity stadium that the board appear to be unwilling or unable to extend but on the plus side the board are now agreeing to my requests to improve youth and training facilities as well as our youth recruitment network. If this save is to continue then I am going to have to put real effort in to developing my own young players to keep things interesting.
There are certain players that are ageing and coming to the end of their contracts. Difficult choices are going to have to be made next season regarding some fan favourites but I'm also going to rely on stats and metrics once again to improve the squad and make it strong enough to compete properly in more than one competition.
Champions League qualification should see more players willing to move to my tiny corner of Madrid. My fourth season charge would mark a turning point and see my loyalty to the club tested as bigger clubs came calling.
Written by @www.thehighertempopress.comfmanalysis