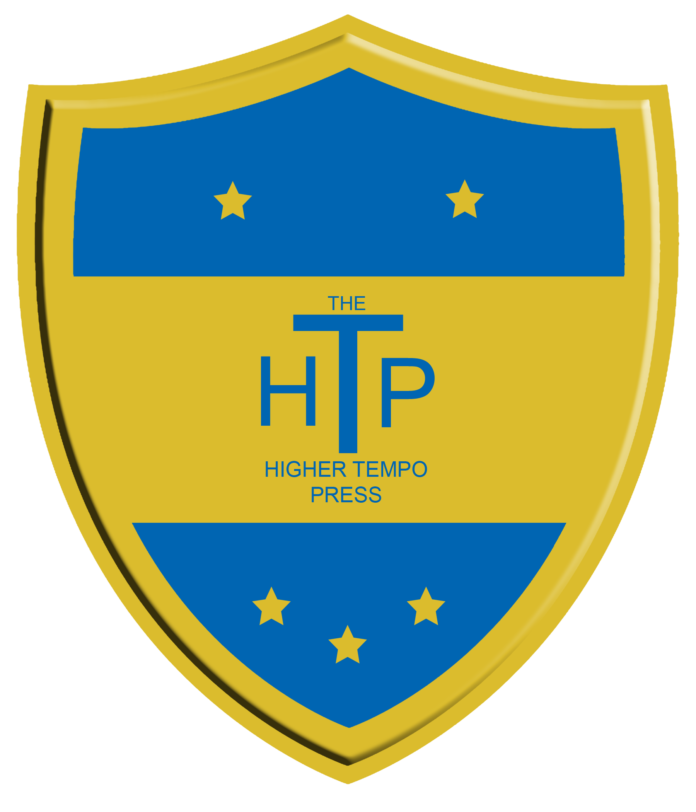 Note to self.  When embarking on a new league campaign it is wise to double check how many teams get promoted.  When we won the fourth remaining fixture to ease ten points ahead of third place, the virtual champagne corks were popped and we were dancing on the streets of Basel.  That was until I reread the small print….
Servette were clearly the best side in the division, if you are a huge believer in league tables.  Not only had that win moved us ten points clear of third, it moved us a single point behind the leaders who, it has to be reminded, we had beaten twice in the league 1-0.  We were not just celebrating promotion, I believed we might win the league!  Damn fine print.  I have no idea where I got the idea that two teams went up, but I was convinced of it.  As you can probably well assume by now, I was wrong.  One team.  Yes, one team.  Give me back that champagne Florian, there is more work to be done.
Gutting was not the word, but with three more winnable fixtures in front of us I could still hope that Servette might slip up and let us into pole position.  The next round saw us match Servette's victory, then we picked up an annoying draw against Tuggen.  Servette won, meaning we had to win and hope they lost to Basel U21's on the final weekend.  Well, we did our bit but Servette dug in for a 0-0 to win the title by a mere point.  As I said, gutting.
Still, considering we were predicted 8th and I only had five permanent players in the squad I cannot complain too much.  We absolutely killed the average ratings, having Old Boys in the top five places.  Top man, as you can see below, was Ospelt.  The kid was on loan from Vaduz, and was released by them at the end of the season.  Sadly, he wanted £400 a week to join us permanently so I declined.  Having seen almost anyone slot into regista no matter what their natural position is, I am confident I can unearth another gem.  Sofian Allali, a permanent signing, finished second.  To remind you, he is a left winger playing on the right of the DM three as a roaming playmaker.  His contract has expired, and he wanted three times more than the £65 a week he is on.  I said no, so he is now on a month-to-month deal which I think will work for both of us.  Antero Gomes, a Brazilian on loan from Young Boys, was also released and went all Billy Big Time on us demanding a top flight wage.  A top flight wage seems to be £650 a week.  He did get goals and assists, but I am not buckling for that kind of cash.  Akedimir was a genuine surprise – a right footed left back, which I hate, and he was excellent.  The original plan was to play the 17 year old kid who had been made club captain, but Honig barely got a look in.  5th place was Duah, who was also our top scorer.  Young Boys must have been impressed as he is no longer available for loan.
We also rinsed the league in Key Passes.  Three of the lads have already been mentioned, but Muller also got in on the act.  He was a left winger that I converted to play left of the front three as a false nine.
You can see other bits of information above, watch the slideshow dammit.
Looking ahead to the new season, we have been able to retain some of the lads for a second season on loan.  I was delighted to snare the 'keeper Hornung for a second season.  He was superb when he came in to the side after six games last season, conceding only 11 league goals in the remaining 24 fixtures.  He is joined by the right back Bender for a second spell.  Jordi Manuel, on loan from Grasshoppers again, will slot in to the regista role vacated by Ospelt.  He was an excellent understudy last season so I am confident he will do it well again.  A slightly more surprising move has seen Efendic, last season's reserve right back, rejoin us on loan and move into the front three.  At the time of writing he has four goals in three pre-season friendlies.  This pleases me.  I've also talked the young Lazio starlet, Beqiri, into staying on our bench for another season.  He might push Manuel for the regista spot.  The only other face to return on loan is the club captain, Hofer.  He is a young left back and will probably play second fiddle to Akedimir.  New loans in are Soumah, a winger that I am trying to turn into a striker, Bajrami, who will no doubt be the back up roaming playmaker and Mukjovik, our new number two goalkeeper.
I've made some permanent signings!  The wage budget went up by around £900 following the good first season, so I have put it to good use.  I have signed one of the lads Vaduz released after his loan spell with me, Weixlbaumer.  For £65 a week and he can play centre back or midfield it is a steal.  I have also secured two strikers.  Firstly, Racchumick.  He was on trial last summer, but I could not offer him a deal due to wage restrictions.  He was still available, so I have picked him up for next to nothing a week.  He is joined by Zbinden, a young Swiss lad who can play AM or striker.  I will look at him initially as a F9 when he recovers from injury, and if that does not work I can see him dropping into either regista or roaming playmaker.
Pre-season has been good so far, but I still cannot tell whether we are going to mount a title bid.  We shall see.
The financials interest me.  When I checked with a few games of last season remaining we were £20k in the red.  Now, midway through pre-season we showed a profit of £84k last season and currently sit on £135k in the bank.  I am not entirely sure, how this has happened but it has.  I will keep a closer eye on it moving forwards, as I find it very interesting.  "Other" is always an interesting income!  Expenditure last season was tight – players and staff cost a total of £79k, which means our sponsorship income alone covers this.  The youth set up costs us £22k, our second largest outgoing so it had better start creating players soon.
This post has rambled somewhat, very little structure to it at all.  Anyway, we are predicted to finish 5th and I think we will do a little better than that.  Whether we win it or not will depend on how well we start I guess.  One thing I do know, I love the football we are playing and I am really enjoying the challenge of retraining people into different positions again.
Catch you all soon.