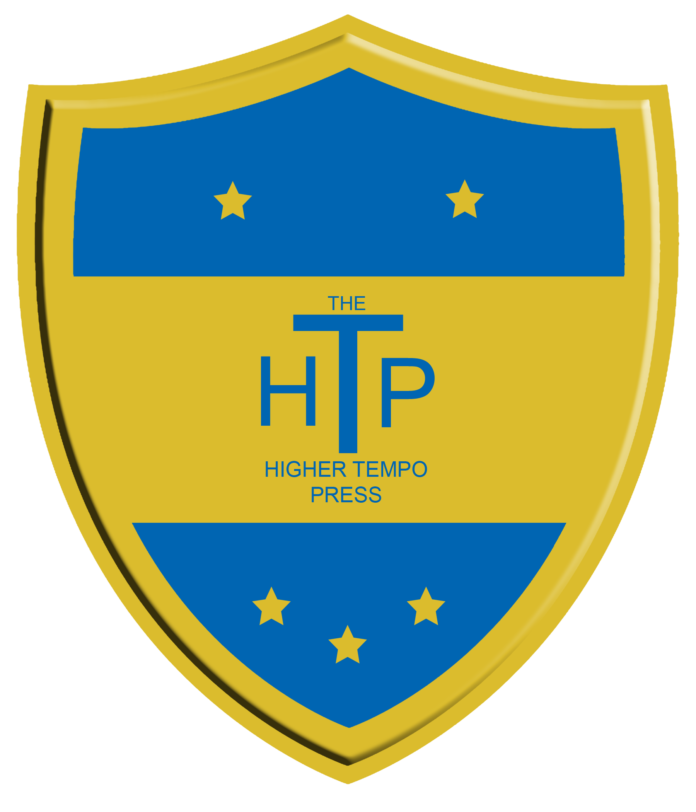 Ok, we are back again.  It's September already and we start the month top of the table, albeit on goal difference.  Having said that, the top ten is pretty close so I would love to see us get a few wins under our belts!  Mind you, we headed into the trip to Presov with a few kids on international duty…
I tweaked #TheFandango in the last match and we got a 0-0 draw with the team in 4th, Altach.  Going into Presov I decided that I liked False Nine's so we would start with three once again.  As I was not getting a great deal of joy from the right sided one, I decided to tweak his PI slightly, allowing him to roam from his position.  I also committed to only giving him a half to prove it works, before I change his role to something completely different.  Another game where I felt it was not working might lead me to the forums to see what three striker set-ups are getting joy, and inspire myself.  Presov were delightfully consistent in their inconsistency, winning then losing, winning then losing.  However, they sat eighth so were not to be taken lightly.
This 11th player was causing me problems though, I had ten players doing exactly what I wanted but this final piece of the jigsaw was annoying me.  Anyway, Krsh was out suspended so Jirasek dropped into the anchor man position.  Actually, the anchor man could be sacrificed possibly.  Maybe he could be pushed into a B2B CM role?  No, stick with the 3DM set up for now.
Roam from position lad, you do that!  Five minutes in Bartek, playing as the right F9 roamed his way into a position to tap home Miky's pass.  1-0!  But we failed to push on, again.  In the second half, Mosquito went close.  Mikus should have scored.  Our failure to get a second bit us on the backside, they got level with ten to go.  A point was all we deserved, but it was becoming a few too many draws for my liking.  Somehow, we remained top.
There was a break overnight for some sleep before we went into the cup game with Domzale.
I mused what I felt was the biggest issue with #TheFandango.  At times I felt our possession % was very low and there was quite a gap between the F9's and the midfield.  So, my cunning plan was to train all the lads that played as a F9 as an attacking midfielder AND in the PPM of "comes deep to get the ball" immediately.  Over time this might get the midfield and forwards closer together.
We had a few tired legs, but I wanted to keep the team together for the cup game.  Domzale were beatable and that would put us in the third round, the minimum expectation of the season.  Four minutes in, the Mosquito went close seeing his shot tipped over.  Annoyingly we went behind two minutes later.  Hmmmm, this felt like we might be up against it today.  Aku had a header superbly saved and then the rebound was cleared off the line.  Oh yes, not going to be our day!  Half time, a subtle begging for a better performance and hauling off Smidt seemed to make a difference.  Havel threaded the ball in behind their back line and Mikus slotted home for 1-1!  I thought we might go on and take the game by the balls, but no.  Skerle gave away a penno and it was 2-1 to them again.  Again, we woke up.  The Mosquito, shuffled back to left back for the second half, sped forward and found Mikus for his second.  Game on again!  Considering how knackered everyone was, the last ten minutes were frenetic, end to end and dramatic.  No winner could be found, and it went to extra time.  Two minutes into the second period Mikus lobbed the ball back to Jirasek.  He volleyed it forward and Mikus set off in chase.  The keeper came out and Miky got his head to it just in time, and it looped home for 3-2!  Come on boys!  Krch hit the bar from a corner, then direct from the counter attack Jirasek was sent off, bringing down their guy as the last man.  Dr-a-ma!  We held on though, somehow and it was an incredible feeling.  Magic Miky's treble had seen us through.
Considering the toll on our legs, I was very relieved to see we had a week to recover before the trip to Brno.  They were in 4th and one of the best sides in the league some distance, with what I had seen of them so far.  We'd be going into the game without the Mosquito though who bruised his head in training.  What a rubbish injury that is!  I opted for Schick to start in his place, a young lad on loan to us who is highly rated but done sod all to justify that to date.  Brno would go above us if they won, so easily the biggest game of the season against the old Czech rivals.
After twenty five minutes we had had a mere 30% of the ball, yet we'd had the two best chances.  Cizek cut inside and saw his shot tipped over and then Aku went close at the near post.  We were left to regret not taking those chances as Brno led shortly after, a tidy near post finish.  Schick had a great chance to equalise, but his effort was tame to say the least.  Then it was a double save by their keeper, we were totally battering them with no reward.  Chance after chance after chance, our strikers were not on form.  Despite our total domination, which continued into the second half, we went further behind to a header from a free kick.  Disappointing boys, disappointing.  Immediately we went for it, and again their keeper was incredible stopping Miky's header from point blank range.  From the corner we scored, Skerle jumping highest and thumping it home with his bonce.  We played pretty well, but the result had gone against us.  It was our first league defeat of the season.  We dropped from first to fourth in one fail swoop!!
I hoped to get back to winning ways immediately as we finally had a home game.  Fur were eighth and we were going into the game without Havel who was out for a few weeks with a calf strain.  This was a blow as the young lad had been excelling in the DM/RPM role and his shirt went to another young lad, Karlo Lulic who was on loan from Sampdoria.  The young Croat deserved a chance following his performances in the reserves.  The Mosquito was back, and I hoped we could set him up some chances like we missed in the last game.
One thing I have noticed about us is that we can be brilliant for huge spells in a game but not kill a team off.  It happened here again.  Three minutes in, we put together a patient move with Sirl crossing and Aku heading home.  Twenty minutes later Sirl did it again, a far post cross and Mikus volleyed home.  Lucid and Cizek were bossing the middle of the park and it all felt very easy.  Aku should have made it three early into the second half but his header hit the bar.  Cisek, finding incredible angles for his passes, picked out Mikus who saw yet another of his shots stopped from close range.  The game should have been done, then we let them back in and it was 2-1 with 20 left.  Acosta was flagged marginally offside when he could have put it out of reach.  The last ten minutes completely back to the wall and unbelievably we held on to all three points.  I told them that they had got away with it and the room went red.  I have a sneaky feeling one of them might want a chat in the morning.
We remained fourth, the top four separated by just two points.  I was pleasantly surprised there was no bitching and moaning about the post-match team talk.  We were able to prepare for the Slovenian side Pruj with no distraction.  They were 15th and we were at full strength bar Havel, but the lad Lulic was excellent on his debut.  It was to be our final match of the month, therefore of this update.
This is a seriously tight division.  Although Pruj were 15th they gave us one hell of a match and will have been gutted to go away without at least a point.  We got away lightly in the first half, their centre forward breaking free at a free kick and hitting the post.  The ball fell to him and he hit the other post!  In classic style, we went straight up the other end and scored.  Lulic played a channel ball to Mikus who's first time cross was turned in by the Mosquito.  It was a deadly direct attack, and was easily our best moment.  We dug in during the second half and kept the clean sheet that guaranteed the win, a win that moved us back into 3rd.
Below you will see a few key slides.
Firstly you can see the league table.  So we are ten games into a thirty-eight game season, so just over a quarter of the way in.  We sit third, one defeat.  The top five is very tight, but even lower than that there is not a great deal between any of the teams.  The only team in the top four we have not played is St. Polten, and Brno were the team that beat us.  We need to finish third to be promoted, so we are clearly par for the course right now.
It's always nice to see players top of certain stats tables.  As you can see, "the Mosquito" Jhon Mosquera is the league top scorer with six goals.  He is by far our biggest earner, but if he shoots us to promotion then I will be happy, obviously.  Considering he was initially ear-marked to be my reserve left back he forced me to change my mind in pre-season.  You can also see his profile below.
Cisek is top of the average ratings in the league, and considering he is playing out of position that is quite impressive.  I have banged on about this a lot, but it IS possible to put a random player in as a regista and have him be your best player.  I have seen this at both Old Boys and here at Bohemians.  Try it.  Again, you can see his profile below.
Below you can see the KPI's, the key statistics as I start to draw up the profile of what I want from each position when I think about longer term recruitment.  I use these stats to set benchmarks for performance of players I am scouting or players who are playing in the reserves or youth team.
When looking at these, I thought it might be interesting to focus in on the right and left backs.
I'm looking at Hasek and Sirl, our regular complete wing backs.  They are both playing very well, so it is interesting to see what stats they are generating.  Working from the left, you can see Hasek is averaging 7.29 and Sirl 7.50.  Hasek has 4 assists and Sirl 2.  That only tells some of the story though.  I want my full backs able to carry the ball, play some key passes and certainly get a few crosses in.  That's what I want attacking wise, anyway.  Hasek averages 12.6km per game, Sirl 13.1 which shows me they are putting the shift in each match.  Sirl dribbles 1.11 times per match, Hasek much fewer at 0.67.  I find that interesting as Hasek actually has the higher dribbling attribute.  Key passes, Sirl has the higher amount even though Hasek has the higher assists.  Again, interesting.  Sirl has completed a fraction more crosses than Hasek, just 2% in it.  This gives me a clear idea of benchmarks that I would start setting in terms of checking out potential signings.
Financially it has been another bad month.  We've lost £141k, which means we have a mere £33k in the bank, albeit a £300k profit so far this season.  We have only had two home games this month which doesn't help.  We have a lot of expenses and not a great income, it will be difficult to break even this season so I may start to consider letting a few players go in the next transfer window.
That's September for you.  I'll be back in a day or so with the October update.
——–
Check out the "Johnny Cooper, Championship Manager" books on Amazon and think about purchasing "The World According to Champ Man 97/98", also on Amazon.
———
Follow @www.thehighertempopress.comthehighertempo on Twitter & Tifo and catch Chris on @www.thehighertempopress.comcomeontheoviedo on both Twitter and Tifo.
——–