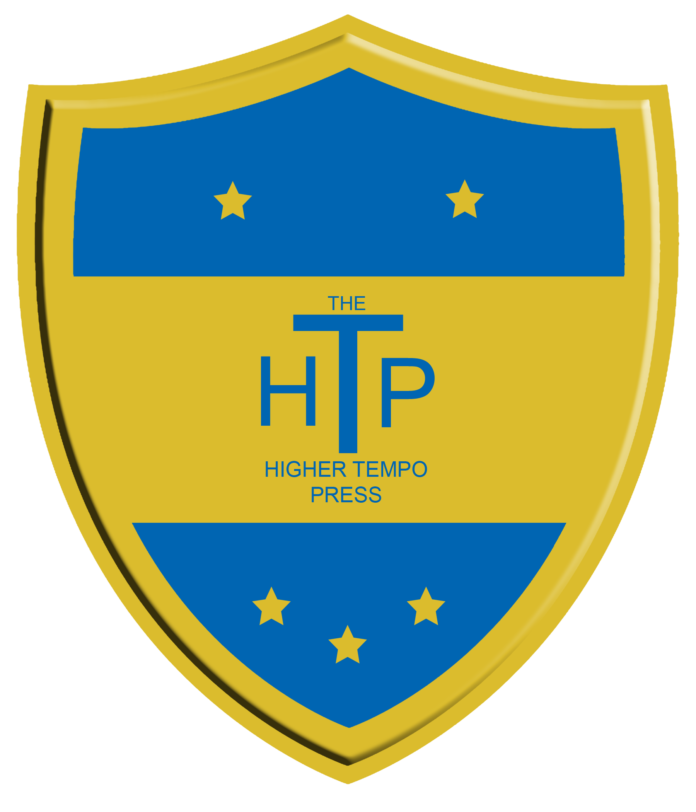 Shrew, you have a lot to answer for.  There was me on a Sunday afternoon, happily minding my own business at Old Boys Basel and then I saw your Central European database.  Then, in a moment of weakness, I found myself deserting my Basel home and signing up to be gaffer at Bohemians Praha.  I thought I had put my fickle nature behind me in FM15, but no, my head has been turned.
To be fair, the second season at Old Boys hadn't been going as well as the first so I was there for the taking.  My good mate @www.thehighertempopress.comlordluap82 looked at the clubs available in Shrew's database and sold me on the virtues of Bohemians, and not just purely because there are about 1000 puns I can use with the name.
This save has also led to me reverting to a style that I used on #TheJenaJourney – that's right, almost daily updates on a match by match basis will return.  I say "will return" – I leave a slight caveat alongside that statement in the fact that if time really does get away from me then I will probably revert to the kind of writing I am not a fan of, the end of season review.  But hey, I am setting out with the right intentions.
Bohemians Praha.  They won the Czech top flight once, featured regularly in the UEFA Cup in the old days and are one of the smaller Prague based clubs.  That's enough on the history side of things, rest assured you can Google them to find out more.
Day one featured the usual stuff – meetings with the chairman, where it was made clear I needed to sign young players and develop others through the youth system.  Like I was going to do it any other way?  My assistant, Dalibor Slezak seems to be half decent at coaching attack and fitness, and is a former player at the club which fits my philosophy.  He can stay a while.  I always love the "meet your staff" moment, wondering what gems of wisdom might come my way.  This time, it was strongly felt that Cizek should be taking our penalties.  Excellent, that is always the first thing I worry about when I join a new club.
Bohemians have been put in to the Central European Liga III by Shrewnaldo.  That is the 4th tier, so I should get the opportunity to build something long-term.  I was very pleasantly surprised to see that there was over £500k in the bank, and over £200k available for transfers.  I don't often get that when I enter at this level.  Before I even opened up the squad screen I wanted to know more about my staff.  I'd already met the assistant, but I was delighted to see what we had a quality goalkeeping coach in Vaniak.  17 for coaching keepers, 20 for working with youth, determination, motivating and discipline all coming in at over 15.  Throw in a Continental A license and this was very good to see.  The other dude, Tomas Trucha, is a bit of an all-rounder so all in all I am happy with the boot room.  Our DoF seems like a waste of space, so I will probably phase him out nearer the end of the season.  I also noticed no scouts, so that is a job to get on with ASAP.  We already have three physio's, so there is no need to touch the medical department.  So far, so good.
From checking our finances I noticed that we are already maxed out on the wage budget of £26k per week.  I was interested in seeing how that was spread across our squad.
Bohemians are tipped to finish third, and having checked out Slezak's thoughts on the playing staff I can see why.  I filtered the lads into order of current ability according to my number two and got quite excited as I flicked through player by player.  Our top man appears to be the striker, Mikus.  He already has a continental reputation and is being tracked by a couple of German clubs.  Number two on the list was the on-loan right winger Moravec who I immediately ear marked to play a DM/RPM role for me.  Foolishly, I then realised he was out on loan, not on loan to us!  The experienced Jindsrik looks ideal to play an anchor-in-midfield role and the equally veteran Cizek will play as a regista (as well as take penalties).  Player after player impressed me, as did the insane spread of our wages – a versatile Columbian called Mosquera is earning £7k a week and our best defender, Smid, £190 a week.  Imagine that chat in the changing rooms.  I won't bore you with the entire squad but rest assured, I think I can do what I want to do with it.  The difficulty might be narrowing it down to a starting XI.  I certainly do not need to go shopping just yet.
Tactically, I want to give my 4-3-0-0-3 a proper run with some decent players.  I first used this at Old Boys with a completely motley crew.  With this lot, I am excited to see what it can do.  A few players can be retrained to fit it, we will see how it plays out.  The depth of midfield talent I have is awesome, without being overwhelmed by wingers that need to be changed.  Almost every wide player has competence in a central role already, bonus!
Plugging in the tactic saw it come in as "competent" immediately, which was pleasing.  I reckon a few pre-season games and it will bed in very fast.  Speaking of which, five games have been lined up and the backroom team have clearly gone for the "we will learn more by being beaten" approach.  Games with Bochum and Dordrecht could be a little challenging!
Those of you that did read my Old Boys save will know that I made an error in season one when reading the rules.  I made double sure I was clear for this season.  The Liga III is made up of 20 teams.  We are 3-1 third favourites to win the title.  The top three go up to Liga II and are sorted by results between teams first of all, then goal difference.  We should go up, shouldn't we?
So what are my aims for this save?  As ever I will be using my "StS" method of recruitment.  This should work really well as I don't think I need any players for the first season.  The board wants me to focus on young players, so I will aim to keep all signings under the age of 23.  As we progress, I will want to build a good youth system, the usual stuff.  Short term aims, by which I mean this season, will be promotion.  Nothing else will be good enough.  I will also aim to balance the books, so if I need to sell to make that happen I will but I will not be forced to sell anyone until I can see the financial trend.  I want to create a style of play that will be known to us as a club, something synonymous with Bohemians.  That style will be known as #TheFandango.  Yes, yes indeed.  As we are starting in the fourth tier I would like to see us in the top flight within the decade, though I have heard that this will be a tough challenge as the clubs are very evenly matched throughout all four tiers.  We shall see.  We have three other Praha clubs to be aware of, and one day overtake.  Slavia, Sparta and Dukla are all in my sights already.  Slavia are in the second tier, Sparta the top and Dukla the second.  We are coming to get them.
I think I have covered everything before I hit continue for the first time.  Everything other than the scouts I am searching for, if i think that is worthy of a mention I'll talk about it tomorrow.  Tell you what, sitting here knocking out 1500 words before pressing continue is something I used to love doing, it's good to be back!
——–
Check out the "Johnny Cooper, Championship Manager" books on Amazon and think about purchasing "The World According to Champ Man 97/98", also on Amazon.
———
Follow @www.thehighertempopress.comthehighertempo on Twitter & Tifo and catch Chris on @www.thehighertempopress.comcomeontheoviedo on both Twitter and Tifo.
——–