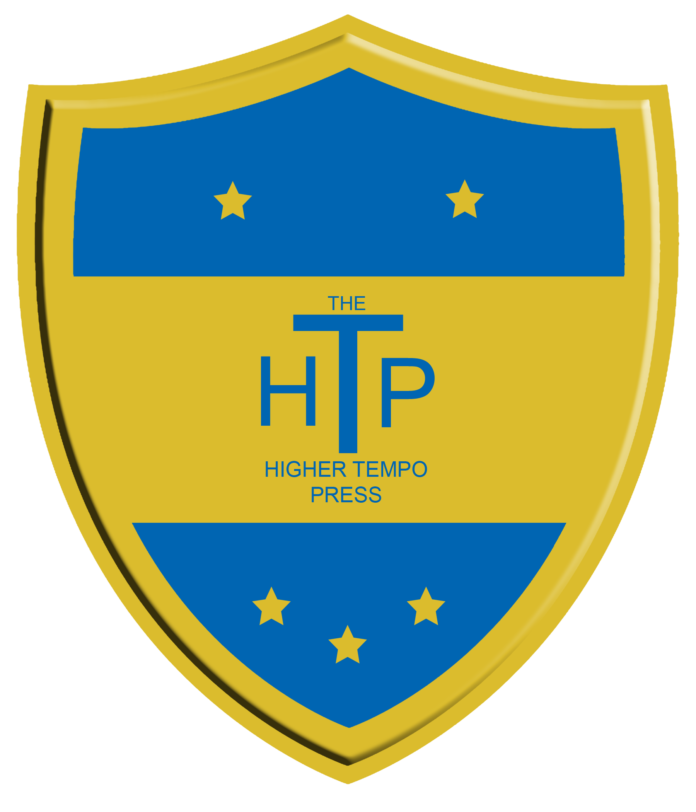 Welcome back folks.  For those reading my stuff for the very first time, this blog is a mish-mash of my ramblings as I play FM on a daily basis.  I have just taken over at Bohemians Praha in the Central European Liga III and yesterday's post was all about my first day at the club.  You know the stuff, all the things we have to do when we first take over.  Today, well I have pressed continue for the first time…
Since we last spoke two scouts have joined the ranks.  To be honest, they will be working into the future rather than the present.  I am happy with the balance of the squad I have inherited, so the two guys will be out and about finding players for the future.  The board want me to focus on signing young lads, so that is what they will be tasked with finding.
The first bit of business I needed to attend to was contract negotiations with our best player, Mikus.  He wanted £2.5k, he eventually agreed to £2k with a £2m release clause.  Three years, our best player.  I'll take that.  Season tickets is something I am always interested in.  Our ground is small, it holds 5,000 people.  It looks like we will have 2,300 season ticket holders this season which whilst being cool that we have guaranteed income means we only have 2,700 seats that I can sell at £15 a pop.  Confused?  It means that our gate receipt income looks like being capped at £40,500 per home game (presuming we sell out).  That, working on an assumption of two home games a month, means £81,000 per month coming into the coffers, tops.  Fortunately, that deficit is covered by the season ticket sales of £218 x 2,300 (about £500k).  It looks like we are in a fortunate position where our match day revenue will cover our wages, which is rare.
Remember how I was excited by Mikus?  Well he tore a stomach muscle the morning before our first pre-season game against United Zurich.  It meant he would be out for all of the pre-season matches, which is actually quite a big blow.  The guy I am thinking is his immediate replacement is a 6ft 4 Ukrainian boy.  I have no idea how he will do, but his stats seem decent.
We headed off to Zurich for our first match under my stewardship.  4-3-0-0-3 was plugged in and ready to go.  Named #TheFandango this tactic is a hybrid of my two best FM15 tactics, combining #TheArgentineStrikerless base with 3 x DM's and the tactic I won everything with at Wolves, utilising 3 x F9's.  Going into the match I was intrigued by the DM3 of Jarolim (RPM), Jindrisek (A) and Cizek (REG).  If these three hit it off in these positions then we are laughing.  The front three had the afore mentioned Ukrainian beanpole in the middle, Akulinin, Uruguayan winger Acosta on the left and Bartek on the right.  Both lateral F9's were wingers by trade but with some level of competence playing centrally.  I wasn't convinced how well they would go.
The first half didn't give me much to be inspired by.  We could barely string a pass together and spent most of the half on the back foot.  I tried a little tweak for the second period, putting the two lateral F9's wide, and making the central one a DF/D.  You know, just to see.  It nearly paid instant dividends, the front three all combining and Aku shooting wide.  On the hour I made the mass changes needed as legs were already getting tired.  We improved and improved following the subs and eventually found the back of the net.  The sub right back Pauschek floated a cross over and Mosquera arrived at the back stick to volley home.  Another sub, Atermuk, nearly doubled the lead and we were finishing the game on top.  Sirl swung in a late free kick and Skerle nicked in front of his man to head home, 2-0 and job done.  The sub centre back did it again in injury time and we walked away convincing 3-0 winners, more convincing than we deserved to be honest.  All in all it was pleasing, but confusing.  Was it the change in tactic that did it?  If it was, longer term that is a pain as I only have three wide players and plenty of players that can play attacking centrally.  Mind you, I could retrain one of them easily enough I guess.  Standout players from the first match were the keeper Zlamal (7.6), the left back Sirl (8.6), the regista Cizek (7.8) and the four subs that came on who all got over 7.0.  Just writing this all up is making me think of a front three that is a W/A staying wider, a F9 through the middle and an IF/A on the right.  I'll set the left back to dribble inside if possible, under-lapping the left winger in the way Denis Irwin used to do at United.
The next week flew by and before I knew it we were up against Astra, this time at home.  I decided to have a look at starting with two wide men and went with the same starting XI, even though it was the substitutes that changed the Zurich match.  Astra, of Romania, was going to be a tough game as they are a side in the Europa League.
For the second game running we barely saw the ball in the first half.  Astra were decent.  I gave the starting XI a complete kicking at half time and then subbed most of them.  On the hour I reverted to the central three F9's and bugger me it worked instantly.  Mosquero, on at left back, galloped down the left, crossed and Aku arrived to flick it home.  Lovely goal lads, lovely goal.  Zlamal then pulled a genuinely class one handed save to keep the scores level and it was clear we had annoyed Astra by daring to score.  That annoyance turned into class, they turned it right on to score their second.  It was nearly three immediately, but again Zlamal was equal to the long range effort.  Aku had a great chance to level it, but he headed the cross millimetres wide.  He was not to be beaten though, arriving at the far post to tap home Pauschek's cross to pull us level with five minutes to go!  In the two halves he had played, Pauschek had caused a lot of problems from right back, playing himself into my plans.  How dare we go level?  Astra turned it on again, almost at will, to net a third with five minutes to go.  Gits.  The game was wide open, we hit the post and Zlamal made a fine one-on-one stop from their match winner William.  From the resulting corner our keeper had his head in his hands though, punching the ball into his own net to give Astra the 4-2 win.  Harsh on us for our second half performance, but probably fair all in all.  I took the opportunity to lay into the players after the match, giving them the chance to learn that I am all about aggressive team talks.  Two games in and I had food for thought.  I would revert back to my central three F9 approach and Pauschek would get a chance to make the number two shirt his own.  Next up was going to be Bochum.  Who the hell arranged these matches?!
Still, we had a week to get ready.  I decided to rest the two wingers and bring in two actual strikers to be the lateral F9's for the Bochum game, as well as promoting Pauschek.  The week nearly passed with nothing to report until the Friday when I received a bid for my skipper Jindrisek.  Jinny is our best anchor man, 34, worth £68k and out of contract next summer.  The board want me to bring through young players.  Lechia offered £70k, technically more than he is worth.  It was also a chance for him to finish his career playing top flight football in Poland.  I accepted the bid, I had to really.  In Danny Krch I felt I had someone younger who could step up into that role, as could Jirasek or Havel.  Hell, I was not short of options.  I went with Jirasek for the Bochum game.
I didn't expect to see much of the ball in this game, and I was right to have that thought.  At half time it was 0-0, but they had had four shots on target to our zero.  Our possession stat had crept up as the half went on, after twenty minutes it was as low as 35% and we ended the half on 48%.  I only made two changes as I felt we had defended ok.  Maybe I shouldn't have told them that, as Bochum scored two minutes into the second half!  Acosta, on as sub, went close.  Aku ran through one-on-one from a tight angle, but fired over.  Other than that, not a lot happened and neither team threatened the score any further.  Three games in, god it is hard to tell if we are going the right way or not.  Cizek is looking great in the regista role, a couple of others are registering on my radar as being decent but nobody is blowing my mind at all.  But then we are playing teams far better than us.  Hmmmm.
Dordrecht were next, just three days later.  I got all tweaky again, going back to two wide men and a central striker.  Jinny left the club leading to Jarolim to pop his head round the door and ask what the hell I was doing.  Great.  Efforts to calm him failed, so I can expect discontent to spread quite quickly I would imagine!
Dordrecht.  We matched them for the first half an hour, then needed a sharp stop by Zlamal to keep us at 0-0.  Bartek had a great chance, but hit it straight at the keeper.  We went in level at half time.  For once I was happy with our first half showing!  The second half, not so much as they went ahead late on.  Another friendly, another defeat and still no clear understanding as to whether we are on track or not.
The final pre-season game was away in Italy against Ravenna.  Jarolim had been in the press saying he was off and I had picked up five injuries since the Dordrecht match.  Great!  For once we led in the first half, boom!  Cizek wriggled free on the left, clipped it into the near post and the giant Aku headed home.  1-0!  Midway through the second half Aku hit the post and we were very much on top.  Seconds later he fizzed one wide from a right sided cross.  Come on Aku, hit the target lad!  The big lad, playing as a trequartista up top in the hope it provided lateral movement, ran in behind to a great ball from Cizek, drew the keeper then laid it on for Mosquero to make it 2-0.  Excellent.  We stepped it up from there, Cizek pulling the strings and setting up the Mosquito for his second of the night.  It ended as a much needed win, confidence raised in time for the league campaign.  Thank god!
So that brought me to the end of my pre-season at Bohemians.  Did I feel like I had learned anything?  I still do not know.  I think we have a fine goalkeeper, which is always a good start.  The left back, Sirl, seems brilliant on a good day and woeful every other day.  The young right back Paushek has potential.  None of the centre backs have filled me with joy yet.  Cizek is class in the regista role as expected and one of the other lads will no doubt do me proud as a roaming playmaker.  Having initially thought the Mosquito would be the back up left back, he seems to be nailing down the left of the front three spot.  Aku will keep the central role warm until Big Mikus is back.  I still don't know, I still don't know.  That should be exciting, right?  I hope it is.
Over the course of the season I reckon you will come to know some of these players as well as you know some of your own.  They will become integral to the story, and already I am expecting Cizek and Zlamal to be headliners throughout.  We shall see though.
When I return tomorrow we will be kicking off the season.  Come on!
——–
Check out the "Johnny Cooper, Championship Manager" books on Amazon and think about purchasing "The World According to Champ Man 97/98", also on Amazon.
———
Follow @www.thehighertempopress.comthehighertempo on Twitter & Tifo and catch Chris on @www.thehighertempopress.comcomeontheoviedo on both Twitter and Tifo.
——–