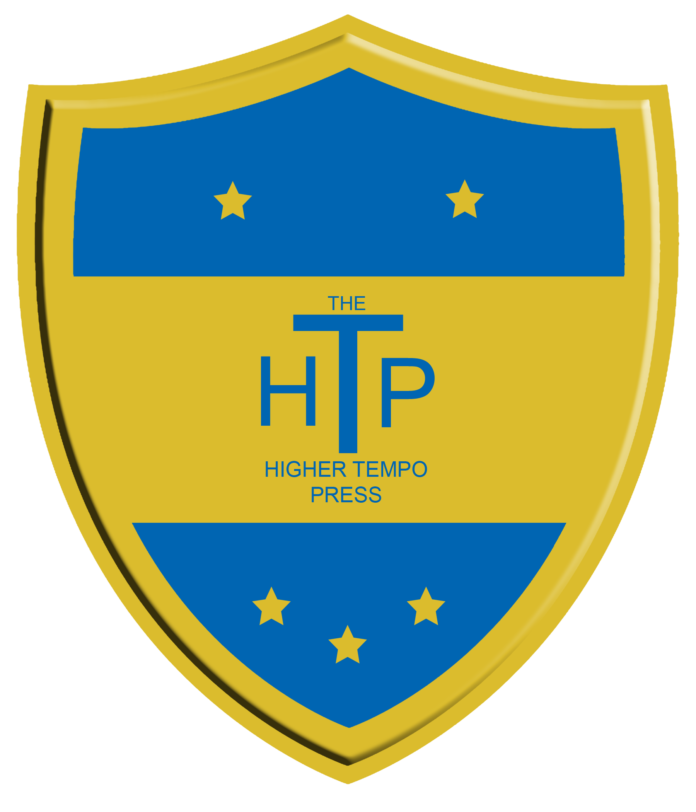 October, October.  Is this the month Arsenal traditionally gimp it in the Premier League?  I can never remember.  Anyway, we start the month in the promotion places and we have four league matches ahead of us plus the treat of the Cup 3rd Round to finish the update.
First up were fellow Czech's, Sigma Olomouc.  They were a club I considered taking over at the start of the save, mainly as I knew their name from when I was a kid.  I presume I used to play against them on a Manchester United computer game in the early 90's.  Does anyone else remember that game?  You played as United in Europe, and players could only really dribble in straight lines.  If you got a player running in the right line you could shoot from the edge of the area and guarantee a goal.  We digress, Sigma.
Mikus was out with a bruised head.  Another bruised head?  Crazy.  It was a toss up between Bartek and Acosta as to who would replace him, neither really making much of an impression to date.  I decided to go with Acosta.  They were in tenth, so another side that genuinely could cause us problems.  We were coming into the game off back to back wins, so the confidence in the camp was relatively high.
I am starting to have a little concern at how the full backs are getting overloaded.  Sigma took the lead by doubling up on Sirl and crossing to the far post.  We weren't down for too long, Hasek sent in a wicked ball to the near post that was turned in by their centre back.  I tried having the two lateral F9's marking their full back, but to be fair it did more damage to our attacking play than benefiting us defensively.  The game ended 1-1, a fair result.  We didn't create much, and Zlamal was equal to anything else that came his way.  It was all change at the top again, we dropped out for the promotion places and all four top sides slid into new positions.
Miky was back for the trip to PAVE, who had lost their last five matches.  Guaranteed to beat us then, right?  Havel was also back in the squad, on the bench as Lulic had been playing very well in his absence.  During the week I was informed, by the media as that is his style, that Jarolim had finally got over the fact I'd sold a player at the start of the season.  That is great for him, but it will be a long way back into my squad.
With the first half being a bore fest I was worried we were not going to break them down.  I removed Jirasek, the anchor, and threw on Acosta to play as an enganche behind the front three.  Two minutes later, Miky skipped free and shot home into the far corner.  On the hour Mosquito headed home the second, from a Sirl cross.  I'm not saying I am a tactical genius, but we kept a clean sheet and picked up the three points.  That might be my go to change when we need to try and break a team down.  Better news on the Saturday night was that Brno had lost, so we had regained some ground on them.  Sunday saw Altach and St Polten win, so we remained 4th but a mere two points separated the top four.
Paushek, unable to get Hasek out of the number two shirt, popped in to ask if I could terminate his loan.  Normally I decline, but with the need to start saving some cash I decided it was a good idea.  He went back over the road to Sparta Praha.
I am Spartacus.  No, I am Spartacus.  We were off to Hungary for the first time, to play that side I have just mentioned.  Spartacus were 14th, another game we should be winning.  We started unchanged, and I had the Acosta switch in the back pocket if needed.
They got the opening goal, a cross from our left headed home.  I switched it at half time moving the anchor into an attacking midfield position and a very deep Sirl cross was brilliantly headed back where it came from by Mikus, looping up and over their keeper.  I was just starting to lose faith in Aku when he popped up with a goal.  Cizek took a short free kick to Jarosik who had been moved to play as the attacking midfielder.  He threaded it through to Akulinin who bundled it home for 2-1!  We had twenty minutes left to seal it and Schick nearly made it three, but was just offside.  Five minutes were left when Lulic boshed home his first for the club from distance, a brilliant hit.   Generally I am not a fan of clichés, but this was a game of two halves.  The win sent us top, albeit for twenty four hours, but it all posed me a bigger question.  Having changed the game twice by doing away with the anchor man, should I start that way in the next game?
On the Sunday St Polten beat Brno 2-0 and Altach lost to Anakaran.  It was a cracking weekend for us results wise.  We sat second.
Slovakian boys Kosice were next up, at home.  I decided to make the switch, despite playing a strong side.  Let's see if the free man behind a front three was the key to success!
Fifteen minutes in and Smid decides to score the most random own goal I have seen on FM.  He literally blasted it past Zlamal.  Why?  God only knows.  We did not look like getting anywhere near the goal, let alone levelling and then the miracle happened.  A deep cross from Sirl was slid home by the terrible-on-the-day Mikus.  1-1!  We stank the place out, but got a point.  We'll have that.  Mikus picked up a twisted ankle in the game, and was ruled out for four weeks.
Our final October game was against FC Nitra in the cup.  We were away, and I decided to stick with the 42013 approach from the start.  It also meant a start for Jarolim, who was our best attacking midfielder.  Schick was in for the injured Mikus and we needed a performance from him.  I then heard in the press, as usual, that Jarolim was pissed off he wasn't playing.  I expected a man of the match performance or he was going on the list.  I'd had enough of his moaning!  Then came the killer news.  Cizek had a hip injury that, at the age of 36, might end his career.  I was genuinely gutted, the veteran had been superb so far in the regista role.  I needed a rethink.  I decided to play Jarolim in the regista role and brought Jarosik back in as an anchor man.  We needed to regroup in the midfield.  Nightmare, could this be a season defining moment?
Sirl must be catching the league leaders on assists by now.  Yes, I know it is a cup game but you know what I mean!  A delightful ball was swung in and Schick got on the end of it for 1-0 within ten minutes.  We should have pushed on, but ended coming in at 1-1.  Zlamal made a brilliant save, but the rebound fell to their guy who tapped home.  Early in the second half we conceded another comical goal.  The corner came in, our headed clearance hit our man, and it fell to their lad who put it away.  Jarolim was dog shit, so I hooked him.  That will have been his last game for this club.  Schick nearly levelled, but hit the keeper.  That was that, nothing else of note went our way and we were dumped out of the cup by a side we should have put away.  Frustrating times!
What a disappointing way to end October.  We went unbeaten in the league and lost a cup game that was there for the taking.  To make things worse, Mosquero picked up a calf strain and is out for a few weeks now.  October saw us fly into the red financially, and I cannot see a way to put a stop to the cash we are haemorrhaging, and it may have also spelled the end for Cizek.  I can see why Arsene hates October now.