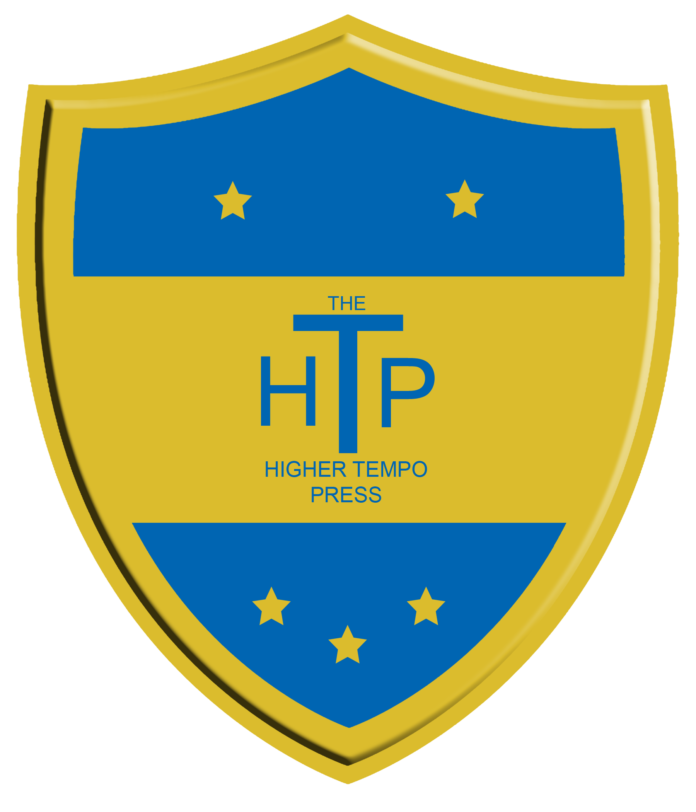 Ola! That's Portugese for hello you retro-CM loving maniacs. Welcome to part 3 of Brits Abroad, where we're about to enter the business end of the season. The squad is now pretty much entirely British, which was the dream, so now it's time to see if the late addition of Matt Le Tissier (and Jody Morris) can propel us up the league or to the Portugese Cup. Before your excitement bubbles over, let's crack on.
Everything is coming up Dave!
This is probably 2 points dropped though, considering we were 2-0 up.
Brian Deane, the scorer of the first ever Premier League goal, is still a hero to me.
We really to win our home games so this is another disappointing result:
I think I'll have to make some hard decisions on the players who have served me well all season, Le Tissier came off the bench here and changed the game massively.
Cup time now and we'rei n the semi-finals. No neutral venues in Portugal apparently so we're off to Sporting Lisbon.
That is cruel. We were preparing for extra time when Leandro chipped Richard Wright out of nowhere. I'm gutted, a sure fire route back into Europe is gone. What a miserable start to this update.
I've had a chat with the big man, and he's guaranteed a result away to 7th placed Salgueiros.
Deano! What a hero.
The hero of the hour is banned by the time our next fixtures rolls around, having amassed too many disciplinary points. It's a tough game against second place Estrela.
Le Tissier starts paying back his (relatively small) transfer fee by hammering in a free kick early doors.
With just 7 games to go we're on track for a UEFA Cup spot but I'm eyeing up that 2nd place position.
Brian Deane is back for the next game, and hopefully for the rest of the season.
Is it too late for Brian Deane to earn a place in England's World Cup 98 squad? Probably, both in terms of the fact it's April but also that he's 30.
I haven't been paying too much attention to the world outside of Benfica but this was just bizarre.
Tranmere in the cup final!? Whatever next.
Right, which of you idiots concussed Le Tissier? I don't ask much but just don't nearly kill the talent.
Luckily for me Haslam has one of his formidable days and we beat Chaves for what feels like the 10th time this season.
Estrela can only draw so we're within striking distance of 2nd…though we are still 4th as Academica are lasting the pace.
We need to keep up the pressure in our match, and it's a favourable home fixture too.
They will pay for what they did to Brian Deane, but Noel-Williams climbs off the bench to replace him and gets the winner. That's football.
Poor Brian.
We're up to third! Which is good but we can definitely get 2nd. This is an away game against a pretty poor side but we just can't  hold on to a 1-0 lead.
With just 3 games to go any outside hopes of a title challenge are over but it's all to play for as we chase 2nd.
We have to play Porto now,  but as they are already champions hopefully they won't care.
Kevin Gallen! His 24th of the season. Maybe he will earn an England call? I doubt it too.
It's 6th placed Vitoria Guimaraes away as our penultimate game, not easy at all but we're on a good run. We lose Le Tissier and Tomlinson to injury so it's a very defensive bench but they aren't needed as the boys on the pitch put in a great performance and the Luton Laudrup snatches the points.
It's going right to the wire…I almost feel bad for Estrela who have been in the top 2 pretty much all season until now.
Last day of the season fixtures, even if we win we need Boavista to do us a favour.
We do our bit.
Bloody Boavista.
So 3rd it is, not bad I guess but we should be in the top 2.
That's that then!  Before I pursue transfer targets, a quick look at some stats.
Goals:
Assists:
Average ratings:
The summer recruitment is up and running.
I need to tie up some loose ends for you before signing off this update.
England were knocked out of the World Cup in the last 16 – maybe they should have taken Kevin Gallen afterall. France won the tournament which mirrored their real life success – though they did beat Germany on penalties in the final, which is much less realistic.
The end of season awards featured none of my players.
But in even better news, look at what the board have given me! Think of how many substandard English players I can buy now!
So with that carrot dangling, I hope you'll join me next time for the 2nd season of this experiment. Brian Deane is back and raring to go so I hope Portugal is ready for him.
——
Don't forget, you can follow David on his actual blog which ishttp://www.cm9798.wordpress.com or even go as far as buying his first book (published by us here at THTP) and follow him on Twitter @www.thehighertempopress.comcm9798
——-
Check out the "Johnny Cooper, Championship Manager" books on Amazon and think about purchasing "The World According to Champ Man 97/98", also on Amazon.
———
Follow @www.thehighertempopress.comthehighertempo on Twitter & Tifo and catch Chris on @www.thehighertempopress.comcomeontheoviedo on both Twitter and Tifo.