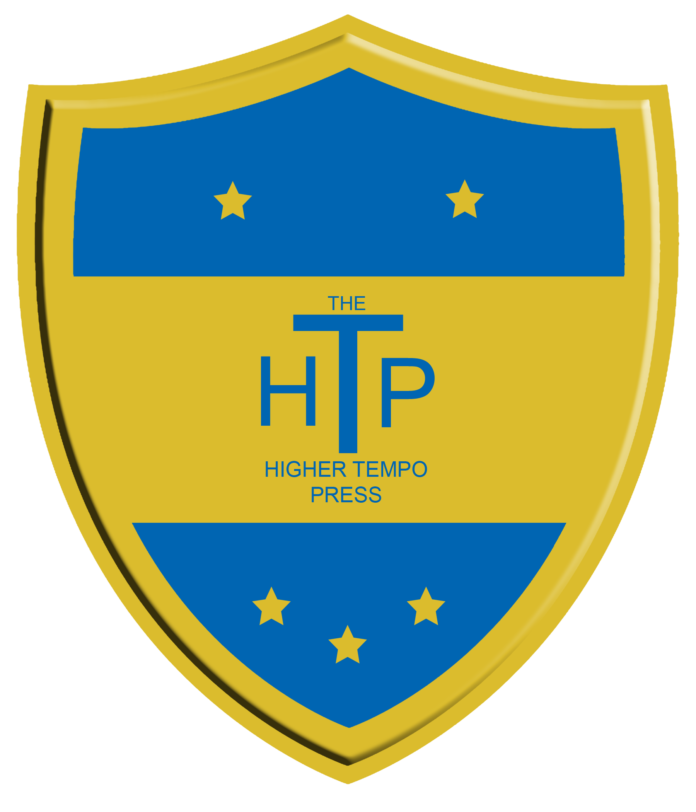 Happy New Year and all that. I hope everyone did and got what they wanted over the festive period. For me, this Christmas was about the important stuff in life, and I don't mean spending time with family or friends. No sir, I was focussed on how FK Obilic would fare in their first season back in the third tier.
Those of you expecting the standard end of season review might be a little disappointed, or possibly even relieved. This is a little different. We have ten games to go, and I already know how this season is going to play out. But first, some background.
If you haven't followed this series so far, welcome. FK Obilic are from Serbia, they used to compete with Red Star and Partizan but weren't exactly run by nice people. In recent years they have tumbled from Champions League football all the way down to the seventh tier in Serbia which, all research suggests, is akin to a bit of Sunday League on Hackney Marshes. Anyway, ever the optimist, I fancied taking them back up to the top, sticking it past Red Star and going on to playing a bit of European stuff once more.
This season was season eight, and as you might remember I mentioned we are in the third flight. That means we have won the seventh, six, fifth and fourth divisions in the last seven seasons. Our longest stay was three seasons in the sixth tier which was a bugger to get out of. Last season we defied the 2500/1 odds to lift the title in style. This season, as expected, we were tipped for certain doom – 2000/1 to win it, predicted 16th. For context, the team predicted to finish 15th had odds of 150/1 to win the title, so we were up against it from the word go.
As I have progressed up the leagues I have kept the core of the squad, preferring to make little changes here and there. In the early days signing anyone was really, really tough as they often preferred to stay put or go elsewhere such was the reputation at Obilic. However, some shrewd signings and talented youth prospects started to form a core and they have risen up the leagues. Players like Simovic, Lutovac, Vujkovic, Jako, Branovic, Jovic and Bajic have all played many games for me now and all played in at least the sixth tier. I always felt this was going to be a season where some tough decisions would be made at some point.
As I said, we have ten matches to go and we have made an absolute mockery of the bookmaker predicitions. Relegation was never a possibility, and after ten games we topped the table. Frustratingly, our biggest rivals Sindelic Beograd went on a brilliant run, mercilessly beating everyone as we dropped points here and there. Still, with these ten games to go we trail by eight points courtesy of drawing four more matches than them. People might think we can make that gap up, but I cannot see it happening.
As the season has gone on I have been able to take stock and think about the next five years at Obilic. I repeat, I cannot see us getting promoted this season – it need a monumental turnaround, even if we beat them in the run-in. But, realistically, I have to aim to have Obilic in the top-flight in the next five seasons. The question I had to ask myself was whether my current first team squad, even with a couple of additions, were going to be strong enough to make the next couple of jumps or was I in need of making some bigger changes?  The managers I have admired over the years have consistently had different approaches to breaking up a team.  Going back many, many years Herbert Chapman was notoriously over loyal to players that were no longer up to scratch and the same claim has been made of Bill Shankly.  Bob Paisley was different, he knew when to move them on and you cannot say that Fergie kept people around too long, if anything he got rid of a few too early!  Clough, well Clough would have got rid of his wife if he thought she wasn't good for the team.  I recall him signing a player, I think it was Gary Megson, and then deciding after one training session he had made a mistake and never picked him.  I decided that I wanted, where possible, to keep the core strong but break up the weak parts of the squad and replace.
I decided to give the lads until Christmas to rule themselves in or out for the next part of the journey. Defensively I was very concerned, average ratings and KPI's were on the decline and I felt that was solely down to the step up in level. When I was able to detach myself from the likes of Jovic and Branovic emotionally I had to accept that they were not up to scratch for the long term, so plans were put in place to phase them out. A couple of talented kids came through the recent intakes and were fast tracked into the first team squad and have started to play in the last few games – they have ended up with similar average ratings and KPI's, but longer term have much greater potential. Branovic has since been released, and I wish him well as he has been a great servant to me. Lutovac suffered a similar fate. The lad scored five goals but his performances were down. I had already signed an older player to compete with him, and he is now the first choice on the right and a 16-year-old wide right is the back up. Once again, it was suggested to me to offer Luto a mutual release and he accepted. For me, he is up there with Simo in terms of legend status. Luto top scored in two successive seasons that saw us promoted, but I think this is one level too high for him.  I hope he doesn't reappear somewhere to prove me wrong.
There have been some success stories. Simovic, with ten games remaining, is on course to have his best goalscoring season to date from the SS position. Bajic, although not scoring as many, has an excellent average rating. Vuk is such a cult hero that I cannot let him go, although he is not playing every week this season. He rarely lets us down when he does play.
The board have finally agreed to invest in the youth facilities which is amazing news. I genuinely feel that the £65k we are going to invest could see us push on. The kids we are bringing through are already great, so this could take us to a different level. The money came from the £100k we have saved this season on scouting costs – I cannot believe that I have wasted nearly £400k over the years by having so many people scouting Serbia. Poor financial management from a guy that likes to run a tight financial ship!
Anyway, I hope you enjoyed the update – we are still very much on track on this project and #TheSerbianSwarm is still a delightful tactic.
@www.thehighertempopress.comcomeontheoviedo