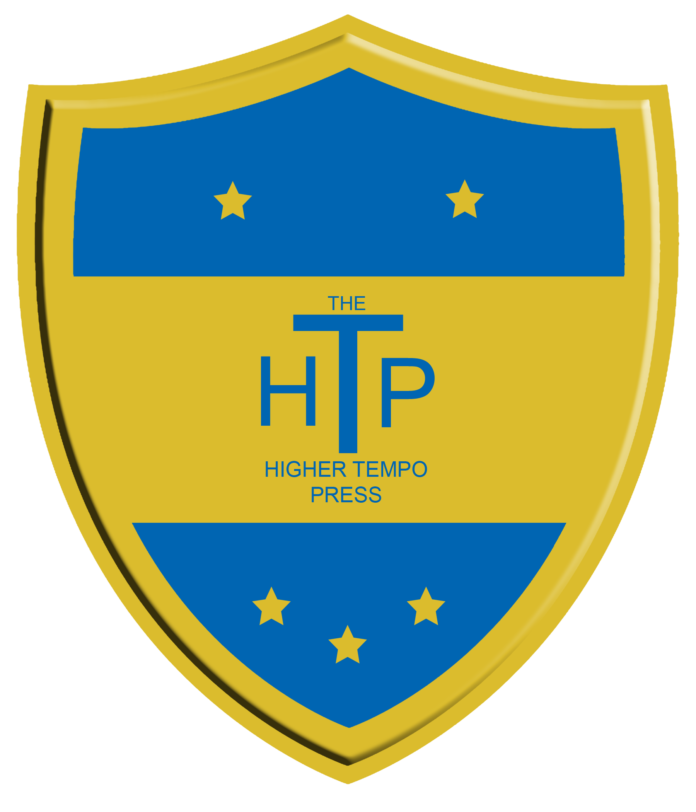 Let's recap.  Obilic started in the 7th tier of Serbian football.  The 7th tier of Serbian football is akin to Sunday League football in England, many of the matches are played in front of nobody whatsoever.  Ten seasons later we have just finished in 3rd place in the 2nd tier, having spent zero pounds and pence on the side.  We have seen crowds go from 200 people to over 3000 in the past decade.  We now have over £600k in the bank, having started with £6k.  We finished 3rd in the 2nd tier as one of only two semi-pro sides in the division.  So, you can imagine my frustration when I got the following response from the board, having requested professional status…
"We do not have enough confidence in you to do this."
What the actual?  Did they not read the above?  This is not the first time I have clashed with the board, about four years ago we agreed on developing the facilities as part of me signing a new contract, then three days after I signed the new contract the cancelled the development.  Idiots.  Once again we will take on everyone as a semi-pro side in the hope that we can compete.
3rd is pretty damn cool at that level.  It really is.  We were tipped for relegation, 2500/1 as ever to win it.  Four teams go down from this league, so for the first time ever I was heading into a season looking below than up more often than not.
As you can see from the league table, draws killed us again!  Winning 12 was ok, losing 6 was fine, but drawing 12 was the difference.  But then, I have to remember, we had no idea if we would even be able to compete at this level.
As you can also see below, we had some decently consistent performances.  Zivkovic floated between playing central midfield and shadow striker (Simo picked up an injury and was out for a few games) and was very consistent. He is 31, and I am hoping we have a couple of other good seasons in him.  Nikic can play anywhere down the right, and mid-way through the season I was dabbling with the right back being attacking.  He played well, but it through the balance of the side so he ended up being a standard right back, and he still played very well.  Zivanovic was a great signing, he will be retained in the middle of the park. Miletic is my left footed right midfielder and although frustrating in his end product, he was great to watch.  It was also very pleasing to see Vukovic and Simovic still racking up good average ratings.  Both these lads, as I keep banging on about, played in the 7th tier with me.
It is probably worth reviewing the team KPI's, as I will be embarking on a fair bit of recruitment over the pre-season – in fact, just writing that has inspired me to do a post on "Searching the Stats" on how I will recruit over the summer as I haven't written about that for a while.  Scrolling below you will see the team performance KPI's.
As you can see, the 'keeper Miletic has been consistent.  No mistakes leading to goals, saved 80% of his shots.  De Gea has an average of 84.6% in the Premier League, so I am happy with the lad.  No need to recruit here.  As you can see from the right backs, Nikic was first choice for the majority of the season, replacing Knez early on.  Note 12km run, 42 passes per game, 75% completion and 63% tackling.  How will that compare to the first choice left back?  Well Voj performed slightly better – he won more headers, more tackles (77%), completed more passes (45) and more interceptions were made.  Now, why might this be?  Voj is a natural left back, who has been playing in that position for us for a few years now.  Nikic is a natural right midfielder, playing right back for me.  Yet he had a higher average rating and his KPI's were lower across the board.  Does Nikic get a better average rating as he was performing well in a non-natural position?  Who knows!  Either way, as it stands I think I am happy with my full backs.
Looking at the two CB's, Brankovic and and Milo, they performed just under what I would have hoped for average ratings wise.  KPI's however, dominant in the air (both winning over 7 per game), interceptions both over 300 in 28 starts, tackle percentages over 80%.  We are not exactly good at playing it out from the back though, neither have a pass completion over 65% and complete less than 25 per game.  Is this a worry for me?  We had the third best defence record in the division (and finished 3rd) so defensively I should not be worrying.  Yet we scored 30 goals, one per game.  This was worse than two relegated sides!  Could this be improved if my centre backs were more capable on the ball?  Well, I cannot expect either of them to go all Beckenbauer and dribble past three to play in someone on goal.  Equally, if we keep the ball better playing out from the back then we might retain possession better and end up creating more chances.  Therefore, I will scout out some centre backs with better passing KPI stats, and if they match up defensively I will consider dipping into the market.
For the defensive midfield position, we only need to look at Vuk as he started every game there.  318 interceptions, that is ten a game.  N'Golo Kante, considered the best DM in the Premier League this season, averaged 3.9 per game at Caen before his move to Leicester and currently averages 4 this season.  Therefore I cannot complain about Vuk in this context.  Vuk also out averages Kante on tackles (4.42 plays 4), out passes him (50 per game completed compared to 31) though Kante's percentage completed is better (81 to 79).  All in all, I am happy with Vuk even though he is 1.5 stars according to the back room team.  I will not even be looking for a DM, if I need a change I think I have players in the squad, or even the reserves, that could fill in for him.
Let's go wide, starting on the right.  Miletic, one of the players of the season according to the average ratings, was the first choice right midfielder.  Looking at his KPI's I will compare him to another right sided player who drifts in playing in a counter attacking team.  Step forward Mahrez, again of Leicester.  Miletic dribbles 1.93 times per game, Mahrez over 3.  Miletic plays 3.2 key passes per game, Mahrez 1.8.  Mahrez passes the ball successfully 28 per game, at a completion % of 72.8, Miletic hits 34 and 78%.  End product, I guess what really counts, 8 assists and 12 goals for Mahrez.  Miletic does not touch that at all.  Miletic will stay though, I like him.  On the left, Gudan ended up taking the position and making it his own.  Dribbles were slightly less than Miletic, passes also lower.  I did earmark the left midfield role as a worry area, so I will be recruiting for this position for sure.
Central midfield, ignore Vuk in the screenshot.  I am interested in the two Ziv's and Ves who owned the two spots over the course of the season.  Now, remember, we struggled to score goals – is this the problem area?  Each of them average around 78% on pass completion, totals between 50-53 per game.  They average about 3.3 key passes per game.  Is this the problem?  When I think of a player that links midfield and attack, creating chances, I think of Ozil. Ozil averages 4.2 key passes per game in the Premier League, so I will have a look at two things in the summer.  I will see if there are any players on the market with a higher key pass average, but also change one of the CM/A roles to an AP/A role.  The theory is that maybe the play will be channelled through this player, and maybe he will be more creative than purely trying to get in the box.  Who knows?
Moving up the pitch to the two shadow striking options, Simovic (club legend) and Ziv.  Maybe we are creating enough chances and not taking them?  They both scored nine times this season.  Simo gets 57% of his shots on target, Ziv 50%.  Simo gets 1.18 shots on goal per ninety, Ziv less.  This might be because Ziv played more games as a CM/A than a SS/A.  Simply, I do not think we are creating enough chances for these guys.  This is where the work needs to be done.
That was all a bit of a ramble really, so what are the action points for the summer?  I love an action point.
Are there any centre backs available that pass the ball better than mine do, without sacrificing any of the defensive performance stats?
Is there a talented left midfielder available that can enhance all the performance stats of Gudan and Miletic?
Are there any central midfielders that (a) have key passing average of 4+ per game or (b) have a good track record of playing as an AP/A this season?
Tweak the formation to have one of the two CM/A's play as a AP/A
Cut the weakest players at the club – not just based on star ratings, some common sense may apply. For example, Savic is nearly 40 so will offer him the role of reserves manager
Look to retain the back room staff, a few contracts are up for renewal
So that brings up a decade in charge at Obilic.  I am slightly behind schedule in my mind, I did hope we would be in the SuperLiga by now.  However, I did not expect the path to be so challenging, so I am actually really proud of how the club is developing.  Next season is a massive season, we have always improved each year so a natural improvement will be promotion.  A semi-professional team being promoted to the top flight of a half decent footballing nation?  We shall see.
I would love to think we could finish in the top two next season, and with the right additions to the squad it may well be possible.
Thanks for reading, I will be back soon with a look at how recruitment went and how the slight tweak to the tactic in pre-season is working out.