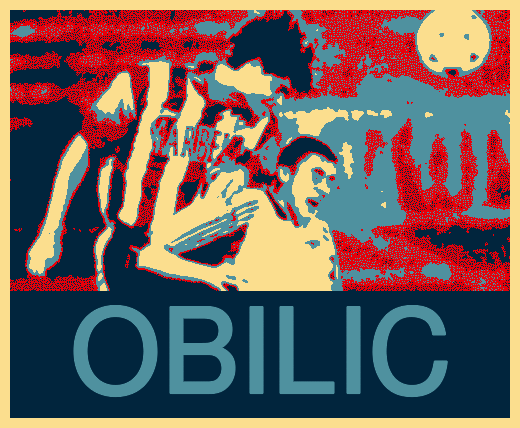 Welcome back dear readers to the story that never ends. Except I am sure this one will, at some point. That point may not be too far away to be honest, as my head is starting to hurt from banging it against the wall of Serbian lower league football.
Let me bring you up to speed. When I last wrote I was having an identity crisis and was in the process of dusting off the Argentine Strikerless and turning it into a potent counter attacking weapon. I had all but given up the hope of promotion from the 6th tier in our fourth season. Well, the Argentine Strikerless failed to deliver goals, and we drew three games in a row which, in normal circumstances would have been merely disappointing. It led me to change the tactic once again (I will come on to that). The annoying part? Radnicki were starting to fall apart, drawing and losing matches left, right and indeed centre.
With the 451 getting so much love on FM16 I pondered on how I could make a strikerless version. It seemed quite simple – back four with the full backs attacking, traditional defensive midfielder, four midfielders pushing on past the shadow striker. Counter pressing under the hood and send them out to battle! Battle we did, boy did we battle. With seven matches to play, we trailed Radnicki by eleven points. Going into the final game of the season we trailed by three, with a better goal difference. Could we steal it in a final dash to the line?
Once again, we did our bit winning our game handsomely. Unfortunately for us Radnicki regained their composure and were able to win 1-0, once again consigning us to another season in the 6th tier of Serbia.
In four completed seasons we had finished 2nd, 1st (promoted), 2nd and 2nd. I lamented my decision to make each division only have one promotion spot. Still, we had to be favourites to go up next time hey?
Not on your nelly, not on your nelly. Once again the bookmakers made us 100-1 for promotion, 8th favourites.
Why has it been so difficult when I am used to flying up the divisions? When I look back at FM15 I went straight from the 9th to 5th tier with Clapton in successive seasons (one promotion spot),4th tier to La Liga with Torrevieja, 4th tier to Bundesliga with Jena in successive seasons, 5th tier to 2nd tier in successive seasons with Haarlem and was doing the same at Guildford City.
I can break it down into to a few key points.
Clapton – I used Guido's original strikerless tactic and it already had a track record of working. The same at Torrevieja. By the time Jena came along I was confident enough to set up a half decent 433 having done loads of research. Haarlem and Guildford, I got lucky that the 3313 that I recreated from CM93/94 just worked – no real idea how.
Signing players in Serbia is a bitch. Seriously, I have not been able to sign my first choice player from another club in four seasons. I use the StS method to draw up the targets, and I literally have to make an offer to the top five to get one to join me. The best way of recruiting so far is bringing in released players on trial and watching them in pre-season.
Due to the lack of player movement from team to team, teams are generally very consistent with a much more level playing field. Therefore it is very competitive.
Basically, FM16 feels more real. As tough as it is, I prefer it.
So the fifth season is underway. I did some solid recruitment over the summer bringing in a new goalkeeper, some new full backs, some wide players and a shadow striker. There was confidence in the new shape, which is being called The Serbian Swirl due to the way the front five all move around. We had kept six clean sheets in the final six games of last season, and we managed to keep four in the first four of the next, the first goal being conceded via the penalty spot. Things were feeling good, as we went into the first top of the table clash against Mlad.
It's amazing how much a defeat hurts when you know that could be enough to mean your season is over already. Mlad had lost twice already, meaning if we won this game and then won our game in hand we would already have daylight at the top. Yet we succumbed 1-0, our second goal blank of the season having created many chances. Frustrating, disappointing, annoying etc etc.
Realistically, this defeat does not mean the season is over. Far from it, there is plenty of football to be played yet. Mlad have lost twice already, and we have only lost to them. I would like to believe we can do it this season – if by the halfway point it is looking unlikely I will have to load up some other leagues to give me some choices to make in the summer. If I am still in the 6th tier at the end of the fifth season, I am going to have to take that as failure.
Any questions, fire them over.
@www.thehighertempopress.comcomeontheoviedo