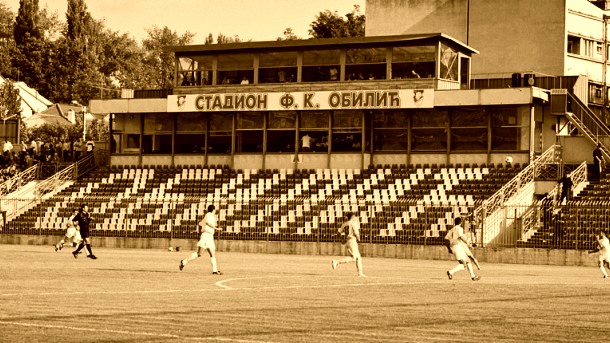 My word folks, a week has gone by since I last posted. For that, I apologise. It has been a mad week, moving from an apartment five minutes from the beach to a ranch (still only twenty minutes from the beach for anyone panicking on my behalf). Even with all the moving and launching of a new yoga studio on said ranch, I have been able to slip in a few hours playing time so it is time to bring you up to speed.
The point of today's post is to talk you through the transition, in my humble opinion, from amateur status to semi-professional status. For those of you that have never played in the depths of lower leagues, amateurs do not earn a penny for playing and semi-pro's tend to offer a part-time wage or an appearance fee, plus various bonuses.
As we finally won promotion from the sixth to fifth tier last season our board decided we should become semi-pro, and therefore I was allocated a wage budget of a whopping £2.8k per week. Woohoo, the first thing I should do is get all my players on part-time contracts, right?
Actually no, that would be a foolish move. My suggestion would be to actually check whether a £2.8k wage budget is about to send the club bankrupt. Let's do some maths…
Obilic typically have an average attendance of 600 or so. Let's be generous and assume that promotion will give us another 100 on top of that. We charge £2 per ticket, meaning…
14 home games
Average of 700 people at each
£2 per ticket
£1,400 per home match
£1,400 * 14 home games = £19,600
Let's say I naively start offering players contracts that use the entire £2,800 a week wage budget.
£2,800 per week
52 weeks per year
£2,800 * 52 weeks = £145,600
Can you see the potential problem? I think our accountant might need shooting.
Even with the £30,000 a year we bring in from sponsorship deals I would be sending the club towards financial meltdown if I were to start handing out part-time contracts left, right and centre.
At this level, I like to set my own wage budget and I like the income from the gate to pay the wages. So, I take the income from the gate and divide across 52 weeks. That gives me £375 per week to spend on players.
So this is what I do. I decide who my five key players are that would kill me if they were poached. I then tentatively start contract talks with them and hope that I can get them all into that £375. What happens if I can't? Then I take the risk of leaving them on amateur forms and someone potentially coming in and poaching them for nothing. My best player, the skipper Jags, only wanted £25 per week. Result. The goalkeeper also wanted £25 per week. Fantastic. The two wingers asked for £100 each and I talked one of them down to £90. Four players, £240 per week being spent. Simo asked for £50, so my five best players are going to cost me £290 in wages each week. Our gate receipts will cover this and I have a surplus of £65 per week which I have held back for appearance fees.
Now, some of the other squad members have been approached in both transfer windows. As and when that happened, I had a choice to make. Do I offer them something to keep them, or do I gamble and see if they choose to stay? On a case-by-case basis I have done this, some getting offered a part-time deal, some non-contract forms (which involves an appearance fee, not a problem if they are a youth prospect that will not be playing in the first team for a while) and some have been left to make their own mind up.
As you can see from our financial status below, this has been a very sensible approach – if I had followed the budget given to me then I would have sent us spiralling towards financial ruin! Even being as money conscious as I am, we have still recorded a loss of £20k at this point – though if we are lucky enough to win some prize money that could change…
In terms of training, not a lot changes when you step to semi-pro. The lads still train twice a week, and I have honestly not noticed an increase in their attributes.
I am sure some of you might well be thinking, "ok, you have kept the outgoings down but did you actually achieve anything?" Let's have a look at that then, shall we?
FK Obilic were predicted to finish 8th out of 15 this season – fairly standard fare for us to be honest, the bookmakers never back us. We were given odds of 150/1 to win the league. The great news about the Zona Leagues is that four teams get promoted this season, as opposed to the one team that it has been in the lower divisions. I started the season confident we could achieve that. Admittedly, I did not let the board no this as I was happy with their expectation of avoid relegation. Last season's two key veterans had retired, so brought in two replacements in Zikovic and Jevtic. They were recruited using the "StS (c) v2.0" methodology and they have done me proud.
At this stage, I also have to credit our coaching and medical teams. Look at the stats below.   At times it looked like Jedi (NB) would make it far more difficult for us than they did, but the attacking quintet of Lutovac, Zivkovic, Bajic, Erdelijan and Simovic just kept driving us on. Simo ended up with 12 goals and ten assists, Erde got himself nine and eight, Luto picked up eight and four whilst the veteran Ziv created eleven goals for us. We were simply unstoppable going forward at times. The Serbian Swarm has got me very interested in FM16.  Good sides are built from the back however, and we managed to keep eighteen clean sheets over the course of the season.
So we go from Zona 2/A to Zona 1/A which is the fourth tier of Serbian football. I will once again scour the players released by Serbian clubs to see if anything is available that will improve us, but with the veterans deciding to retire at the end of the season they will need replacing. The youngsters are going from strength to strength I cannot see us needing to make any further changes. This is a very good group, they are developing together and I see no need to break them up.
When I look at the division we are moving into, I am given confidence by the fact that Kabel have just won it – a team that pipped us in my second season at Obilic. Dinamo, the team that kept us off top spot in my first season, finished third. We will be moving back into to a single promotion spot scenario, but we'll give it our best shot.
Thanks for reading, any questions give me a shout.
@www.thehighertempopress.comcomeontheoviedo