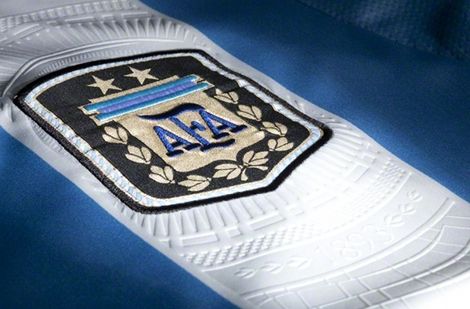 Over the last couple of days I have been posting about my recruitment methodology that I am calling "Searching the Stats (c) v2.0"  Today, I am going to tell you about the tactical set up that I am using – #TheArgentineStrikerless
Firstly, why Strikerless?  Simply, @www.thehighertempopress.commerryguido and his strikerless.com website got me hooked when I picked up FM15 for the first time having written the "Johnny Cooper, Championship Manager" books last summer.  I'd not played FM properly before, having dipped in and out for a few weeks or so over the previous decade, and FM15 was the first version I was able to invest proper time into.
Having read lots of tactical stuff, I started playing with Guido's original Strikerless Sexy Football at Clapton FC, then on the now infamous CD Torrevieja save that saw me go from Tercera, to La Liga, to being a real-life director at the club.  It was, as it said on the tin, sexy – and worked from the lower levels upwards.  But then I felt like a fraud, I was using someone else's tactic, and try as I might I was unable to create my own unique Strikerless formation, so I went back into the world of 4-3-3, my CM93/94 tactic of 3-3-1-3 etc etc.  Until I ended up at Boca Juniors, in my last save on FM15.
I'd read some interesting articles on how Argentinian football, especially the national side, was boring to watch as many teams played with three defensive midfielders.  I wanted to challenge that instantly, as I something clicked in my mind.  I had always loved the traditional Argentine shape of 4-3-1-2, and I had always found it aggressive and solid, but with room for individual flair.  Suddenly the picture was taking place in my head.  A back four with the full backs allowed to bomb on.  Three defensive midfielders, one holding as an anchor, the other two allowed to roam from deep – a regista and a roaming playmaker.  This would protect the central midfielder, who would basically have the number 10 role from deeper, a central winger as such allowed to go wherever.  Then in front of him would be the two attacking midfielders – one, obviously, a shadow striker and the other, because we were in Argentina, an Enganche.
As soon as I landed at Boca, I plugged it all in and it worked an absolute dream – three titles in a row, a Copa L, two Copa S, the Supacopa, three back to back Argentine FA' cups conceding one goal, and various other titles.  In our final league season we conceded a mere 5 league goals!  Players became legends and were sold to Europe for mega bucks and were being replaced by youth team prospects, the way Boca should be run.  Anyway, as soon as FM16 came out I wanted to know if it could transfer over.
If you've read the previous posts, you will know it has because I haven't shut up about it!  I am at Honved and, despite being tipped for relegation, we won the title in our first season with the exact same FM15 tactic with no tweaks.
This is what it looks like:
In my minds eye the plan was to operate a low block – suffocate the opposition, cut out their passing lanes and, ideally, make an interception and counter.  Sometimes we would be able to cut through the opposition on the counter quickly, creating quick triangles in midfield and getting into "el triángulo mágico" as quickly as possible.  Other times we would nick the ball back and then start a slow, steady possession based move waiting for the right moment to pounce.  Defensively solid with a flexible attack.  I love it.
Anyway, these are some of the goals we have scored in the first few games of the second season at Honved.  The quality isn't great as I am using the Mac's built in recording software, but you get the idea.  If you like them, and want to give the tactic a go yourself, you can download it here!
[youtube https://www.youtube.com/watch?v=CJc3gUeNVcE]
[youtube https://www.youtube.com/watch?v=GpB2KVOjf0o]
[youtube https://www.youtube.com/watch?v=riaGQmmtkPc]
As ever, any questions you can find me on @www.thehighertempopress.comcomeontheoviedo