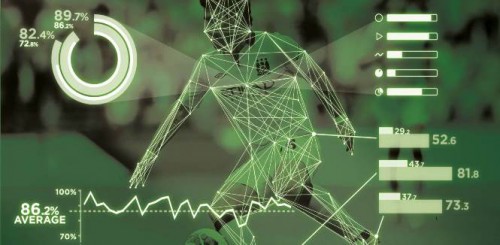 With the FM16 BETA it is a two week pre-season for me to see what still works, what needs tweaking and what needs completely redoing.
Following my first season success with Honved (we were tipped for relegation and ended up winning the league) it is a perfect time to review certain things.
I guess the key areas I focus on when I manage are the following:
Tactical approach

Training

Recruitment (in and out)

Man Management
The tactical approach has moved over from FM15 seamlessly.  The team were set up with #TheArgentineStrikerless and it won us the title by 6 points.  It was far from perfect, shipping 26 goals in 33 games, but I repeat – we were expected to get relegated!
Training, well once again I have set it up as close to FM15 as possible.  Team training is fitness and I have set it to average.  I started it as low, but players complained about the lack of work, so I cranked it up.  Each player is then on an individual positional programme depending on where they fit into the squad and, if the backroom team think it is needed, they then do some attribute training.  I've not seen massive attribute improvements, nor players retraining into new positions quickly, so training is something I will be keeping an eye on the community for.  I might have it set up badly, or it might be an issue with the quality of coaches I have, my reputation being low, facilities, anything.
Man Management I am doing exactly what I did on FM15, and again it is getting results.  I only give a pre-match team talk if the offering of "continue where you left off" is available to me.  At half time I tell them I am not happy, even if we are 3-0 off and I always sub the worst player below 6.4.  At the end of the game, they get praised or ripped into.  I keep it fairly simple.  Each month the good training performances get praise, the bad ones get a word in their ear.  If a player wants to leave, I tell him I will accept a reasonable bid for him.  I always sell someone who wants to go, zero point keeping him.
That leads me on to my favourite bit, recruitment in and out where I can unleash the Moneyball/Soccernomics theory that led to my FM15 "Searching the Stats © " methodology.  Below is the transfer history from the title winning season.
Yes, zero spend and £775,000 brought in and that is no mean feat in Hungary when you are selling pretty average players!  More importantly, with a season's worth of data in the bank I am able to start drawing up my benchmarks for player recruitment based on winning statistics.  Over the next couple of days I am going to walk you through my recruitment system for different positions, and today it is going to be central defenders.
Let me remind you of the rules of StS © – the first rule is I do not care about skill attributes.  I am looking at performance data.  To put simply, in the context of central defenders, I don't care if they have 4 for tackling or 20 for tackling – I am looking at how they perform.  Equally, I do not care if they are 5ft 6 if they have data that shows me they win the majority of their aerial battles.  This helps me find value in the market, as a 6ft 4 centre back with 20 for heading and tackling will probably cost a lot more than a 5ft 10 centre back with 8 for both, even if they have the same average rating and performance stats.  Do you follow?  Excellent, so let us begin.
For me to know what good performance data looks like, I need to set a benchmark from my title winning team.  Meet Kristi Marku, our 20 year old Albanian central defender.  He played the most minutes at the back for us this season, so I will be using him as the benchmark.  Again, I completely disregarding his skill attributes right now, I am going to only judge his performance.
So what am I interested in?  For centre backs, I love interceptions.  This shows good reading of the game, and if you intercept you are less likely to miss a tackle, get booked, go to ground, end up out of position.  As you can see, Kristi intercepted a total of 369 times in his 24 starts, an average of just over 15.  Next on the list is aerial battles, I want my centre backs to dominate in the air.  Kristi averaged just over 8 per 90 minutes, that'll do me.  I am not saying I will completely ignore tackles – he completed 68% of tackles, which I felt was a little low so I would expect a new recruit to beat that.  I am very interested in mistakes leading to goals – Kristi made 5, the highest in the team.  A new recruit would ideally have made zero!  Good passing is very much a nice to have, and with 74% completion at 28 per game, I would like to see that be a little better to.  So already I have built a profile of what I think a centre back playing in #TheArgentineStrikerless formation should look like.
Interceptions:  Higher than 15 average per start
Aerial Battles:  Higher than 8 per 90 minutes
Tackle Completion:  Higher than 68%
Goal mistakes:  Less than 5
Passes per 90:  Higher than 28
Pass completion:  Higher than 74%
So with that in mind, is there anyone out there hitting those targets?
I flick over to "player search" and the screen below:
I tend to search on interceptions first, and then I can cut it all manner of ways.  If I see someone on this list that hits the criteria I then get him scouted.  In that long list will be players that I have asked them scout and players they have found themselves.  If they fit the profile above, and have a 4*+ scouting recommendation they make it on to the shortlist.
As you can see, we only have one suspect as it stands – Vasko.  He averages 13 interceptions per start, 8 aerials won per 90, 84% tackles won, 28 passes completed per 90, but he gives it away a bit with a completion of 67%.  He also plays for the side that came 2nd.  Now, and this is important, the scouts rate him as a good signing – only 3.5*.  
Next, and this is new to FM16, I will check his Prozone data – and considering he played against us then I will see how he performed against the best team in the division!  We drew this game 0-0, so he must have played pretty well.  I am really interested in his interceptions first:
He made 13, in and around his average for the season.  Next I want to look at his aerials:
He won 5, slightly below his season average, but then we do play the ball on the deck without any strikers, so that was to be expected.  Next, his mistakes.
One mistake in the entire game, a single missed interception.  Very solid.  Finally, I'll have a look at his passing:
31 passes completed, above the average I am looking for.  In the interest of brevity, I also checked this in three other games against top sides in the division, and he did well in each of them – I won't show you each one, but the same process was followed.
With that in mind, I made an enquiry and had a £15k offer accepted.  The guy is 32, so will add a little experience to the squad and will be my only central defensive approach, I would imagine.  The final hoop he will have to jump through is sensibile wages, I am not 100% convinced he will be a first team starter, just a strong squad addition so he will have to accept my terms.
Am I rigid to only this way of recruitment?  No, not at all – this just one part of my "recruitment wheel" so to speak.
I also have scouts trawling the world, and they will come back and tell me about some talent that is out there – and a lot of these players will not have data to support the scout rating.  I will move for players that come to me like that, but I know I am taking more of a gamble.  Equally, there might be a gem of a player that is on the transfer list at a bigger club, and could revive his career with us.  At the right price, and again providing my scouts rated him,  I would make a move for that player.  But, wherever possible, I will cross reference against my StS © method.
Tomorrow I will look at defensive midfielders.
Any questions, give me a shout on @www.thehighertempopress.comcomeontheoviedo