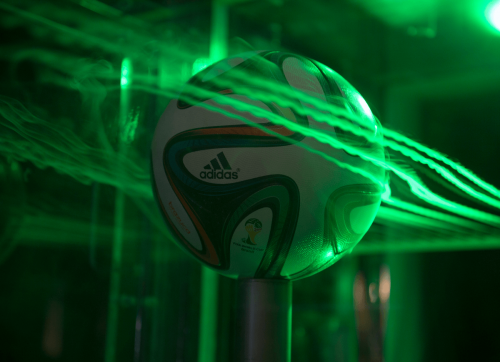 Yesterday I talked you through how I'm using my StS © v2.0 in FM16, looking at recruitment of a central defender.  Today I will walk you through my successful recruitment of a defensive midfielder.  Thrilling stuff for the stats geeks amongst us.
Before I move on to the DM's (which I have to say in Penfold's voice in my head) I need to update you on my chase for the centre back.  My first choice, Vacko, chose football in Slovenia ahead of playing for me, which was a shame.  However, further delving into the stats uncovered Ivan Herceg, who I have signed for £43.5k – the only stat he was below on was aerial duels, he averaged 6.5.
Anyway, midfielders.  I am kicking myself a little, as I did not take a screen shot of my midfielders last season before I moved the game along.  Fool!  However, I do know what I am looking for and the benchmarks etc, so hurrah!
Ok, it is important to remember the context of what I am looking for.  I play a 4-3-1-2-0 formation, known as #TheArgentineStrikerless.  Therefore I play 3 defensive midfielders, that line up right to left as roaming playmaker-anchor man-regista.  Unsurprisingly, I am interested in the following performance stats – passes completed per 90 minutes, pass completion %, interceptions.  Fairly obvious in many ways, though interceptions might need some reasoning.
The way we play is about dropping back into our own half, a low block if you will, then cutting through the opposition with quick direct passes where possible.  If the quick counter isn't on, then the tactic is set up then to be able to keep possession until an opportunity to create an attack is available to us.  To counter attack effectively, I prefer us to intercept than tackle – as I talked about when explaining the central defender role yesterday, an interception is worth more than a tackle to me.  This is a personal thing, it comes from when Bobby Moore used to play, and then Alan Hansen – they both used to say that if they got their shorts dirty they had had a bad game.  A tackle, to them, meant they were in the wrong place to begin with, an interception shows a greater reading of the game.  I am not saying this is right, just my personal preference.
Let's look at the step-by-step process to recruiting a DM then.
Use my existing squad to decide the profile
Looking at the exisiting DM's in the title winning squad it is quite easy to create the profile.  Each of them averaged over 85% pass completion.  Each of them completed 50+ passes per 90 minutes, and on average they made 5.5 interceptions per start.  Therefore the profile is this:
Passes completed per 90:  50+
Pass completion %:  80%+ (the reason I have dropped this down is because my team plays a very possession hungry game – no other team in Hungary came close to our team possession stats)
Interceptions:  5.5+ per start
Take the profile and find some players
Firstly, I check on the player search function, and find players with 15+ starts for their team.  I then see if they meet the profile requirements – if they do, I get a scout report on them.  If the scouts make a 4*+ recommendation then he goes on the shortlist.
Secondly, I then see what the scouts might have already found so I look on the scouting tab.  Again, if they meet the profile then I will move them over to the shortlist – see below.  I have plenty of potentials, but already there are three that are really catching my eye – Dodlek smashes every number.  Nagy is fractionally above the benchmark figures, but the scouts think he could go on to be one of the best Hungarian players around, and at the age of 20 I have to consider the potential resale value of this player, even if he might cost be more than I would usually spend.  Balogh also catches my eye, due to the passes completed per 90, though he is under on the pass completion %.  He has the highest interceptions of the three, and also played more key passes than anyone else on the list – whilst not part of the profile a useful thing to check out.
Once I have done this, I start to drill down into more detail. To drill into more detail I pick out their individual performances from three different types of games over the season.  I analyse their Prozone stats for a win, a defeat and a game against top of the table, which in most cases is against my Honved side.  I check out their performances against the profile in each of the three games, as I am looking for consistency of performance.  All three passed this test, in fact all three played well in the game against Honved that I chose.
Now, I am looking to acquire two DM's ideally.  All three have passed the test so far, so I put them into order of preference, also using some of the scouted data.
Adam Nagy – could cost me between £500k – £1m according to the scouts.  They also tell me that he is very accomplished as a roaming playmaker in the DM slot – this is something I struggled with last season, and my 34 year old Serb who currently plays there wants a new challenge abroad.  He might cost me ⅓ to ½ of my transfer budget, but I would expect his wages to be reasonable and the resale value to a bigger European side in a couple of seasons has to be high

Balazs Balogh – he shouldn't really cost me more than £75k, so could be very good value for us.  Again, the scouts tell me he is an accomplished Regista – vital for the system.  At 25 he is a good age, as if I am to lose the 34 year old I would be left with a very young DM strata.  Wages should not be too bad either.

Timotej Dodlek – he might cost up to £250k apparently, and the scouts tell me his best DM position is anchor man.  I have several players that are already accomplished anchor men, so not sure what Timotej would bring to the party at that price.
Action the findings!
No need to mess around if you trust your data.  I have identified I want two of them, and they are now in priority order.  So I went for Nagy first, and was able to have my second bid of £500k accepted.  He signed a 2 year deal for £1k a week.  The only disappointment in the contract was the insistence on a £800k release fee to foreign clubs – I will try and get him on a contract without that as soon as possible.  I then moved for Balogh and picked him up for £64k.  He has one Hungarian cap, so I hope to help him add to those.  He is on £800 a week, with a £100k release fee abroad.  I did, purely out of interest, see what Haladas would want to Dodlek, and they were starting at £350k.  I reckon I could get them down to £200k, and if I lose any of the stronger anchor men in the squad I will keep him in mind.
So that is how I went about recruiting two new DM's to Honved, using StS © v2.0 – give me a shout if you have any questions.
@www.thehighertempopress.comcomeontheoviedo