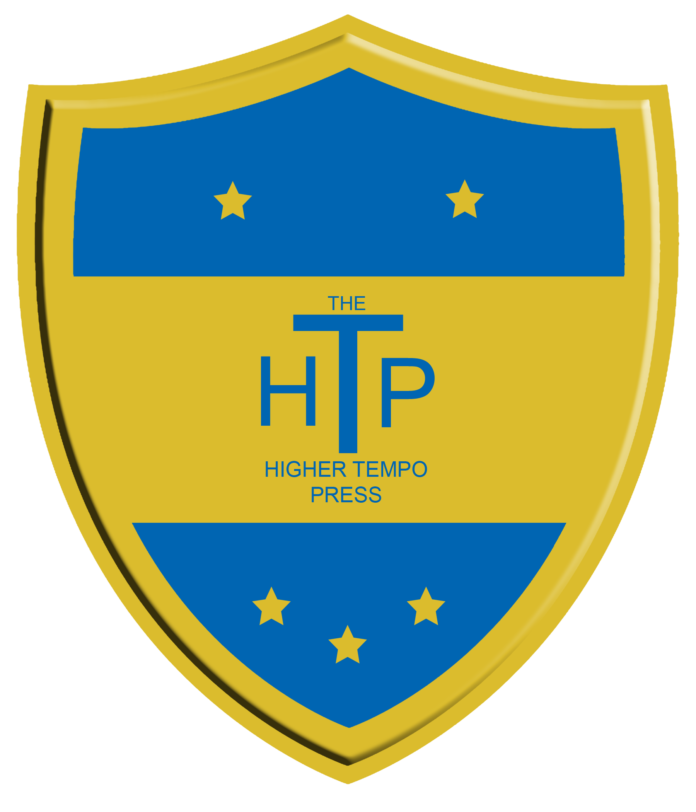 It's 1997 and the English FA have found themselves penniless. Sky TV didn't quite take off and it's left the country's football in tatters. Rich American benefactors have arrived to save the day – but there's a catch. Every team's 'roster' will be reset – every player is up for grabs. Each team is given a budget of £25m to build a squad, whether you are Barnsley or Manchester United. Reputations remain intact, and European qualifications still stand. The players are not available for free either – everybody has their auction price from the league, which will be known as "minor team" because…I'm not clever enough to change it.
Oh and one more thing. The American's have insisted on re-brands for 19 of the 20 teams. Man Utd are already deemed a big enough brand – something to do with whenever I changed their team name the game crashed…
To make things even more ridiculous, all clubs will start managerless. There's nothing to stop clubs appointing their previous manager, but it's an open field. One man who is sick of his life is Glenn Hoddle, who has nobody to pick from with everybody otherwise engaged.
Let's see how that changes as we progress and the top players are snapped up. First though, these teams need gaffers
Blackburn are first out of the blocks in the race to secure a manager.
Bolton get the mullet involved.
Palace raid Scotland.
The Owls get Gordon Milne.
West Ham go a bit left field and get Ian Rush his first management job.
Arsenal decide there's no point in going down the French route, opting for Roy Evans instead.
Wimbledon love a geezer.
Man Utd don't have a manager but their first signing is a familiar one.
If they re-sign their entire squad I'm rage quitting.
Everton throw a marker down.
This makes more sense.
Ahhh, now this I can get on board with.
Liverpool appoint a legend.
Villa have gone abroad.
Man Utd have got their former captain the job.
Little Brian in the house.
Future England gaffer pitches up at Chelsea.
Derby, you've let yourselves down.
Leicester give Stuart Pearce his second management job.
Coventry raid the lower leagues but get themselves a goalkeeper in the process.
Is that the sound of a barrel being scraped?
It's a mob scene for every player – Man Utd have the reputational advantage though.
From here, as every team now has a manager, I'm going to do this club by club as it's going to get very messy.
Arsenal – North London Gunners
Roy Evans knows his way around the Premier League but has really stirred things up signing Spurs legend Teddy Sheringham. His most expensive buy is Dean Richards at £4.7m but it was good business picking up Premier League stalwarts like Ferdinand, Matteo, Hartson and Collymore, as well as more exotic signings in Denilson and Cocu.
Evans has something else in his favour too:
Remarkably they're still in the UEFA Cup but only have £4m in the bank should they wish to strengthen further.
Aston Villa – The Aston Thrillers
Villa pulled off a surprise appointing Victor Fernandez and he's actually bought really well.
It's a very attacking team with not a lot going on in the defence, which is probably why they find themselves midtable. Getting old Liverpool pals Barnes and Redknapp together could be a good move. Muzzi is the most expensive acquisition, setting them back £4.5m. There's still £10m in the bank for that second half of the season push.
Barnsley – Barnsley Tykes
Having stuck with Danny Wilson, this could actually work out well for Barnsley who were perennial relegation candidates in this season previously.
Ripley, Anderton, Neffa and Lacatus is a very attacking side. Wilson also still had £12m to spend, it's been a very carefully assembled squad but they are far better off than normal.
Blackburn – Blackburn Bears
I bet Blackburn thought they were pretty great when they were first to appoint a manager, however it's been a total disaster. This squad has amassed 8 measly points so far:
Noel Whelan & Jim Quinn. Wow. There's only £8.5m left in the bank too, what a waste. Or a load of Tosh, you might say. Chortle.
Bolton – Bolton White Sox
The White Sox have done incredible things under Gerry Francis. They've gone from a relegation threatened side to the top 6 with Tony Adams and Colin Hendry in defence. No stories to share there.
Unsurprisingly, they've spent out, with just £400k left in the tin but having spent £6m on Keith O'Neill and £3m on Ade Akinbiyi, I'm starting to think Gerry isn't the genius I've painted him as.
Chelsea – Chelsea Cobras
The Cobras have been very uninspiring under Roy Hodgson (surprise) and have actually struggled to attract many decent players – a young Jason Euell leads the line.
With £8m still in the coffers it's a team that needs strengthening, it is very light in defence. I mean, they don't even have a left back.
Coventry – Coventry Sky Blues
Neville Southall might be player manager but he may as well be chairman too, such is the job he is doing on the finances. It is doing their league position no good at all though.
All of that assembled and still £14m in the bank. Brilliant. There's just no goals in the team, despite having former 'hardest shot' record holder David Hirst in there.
Crystal Palace – CP 69ers
The 69ers are usually up against it, and with Jimmy Nicholl in charge I don't imagine it will be loads better. Mexico goalkeeper Jorge Campos will no doubt provide a colourful beacon behind the defence, which contains a young and hopefully thinner Richard Dunne.
I give these teams £25m and they re-pay me by getting Dean Sturridge to lead the line. Ray Parlour's in there though, so that's something. They're just outside the bottom 3, plenty still to spend though.
Derby – Derby Rams
Joe Kinnear discovered American in 1762. Or so he'll have you believe. Joe has built a frankly awful team here though:
Playing his 4-3-3 direct football, it's a very workmanlike team which lacks Premier League experience. There's still over £10m to spend though, so maybe he can pull the Rams away from the relegation zone.
Everton – Everton Blues
Arrigo Sacchi is a bold appointment, who seemingly is a fan of the "score one more than you" school of football. Sign 7 strikers and a goalkeeper who takes free kicks. Job done. What's Italian for bosh?
Throw Ben Thatcher in the mix as captain and the creativity of Kinkladze and you've got a canny little side, especially with goal machine Andy Cole up front. Then again, most of the team are up front. Sacchi's got them in the top 5!
Leeds – Leeds Lions
Jack Charlton played for Leeds his entire career but this is his first time managing them. Perhaps unsurprisingly, his first signing is a centre half as Richard Rufus is lured in from Charlton.
But this shows Jack really means business.
Charlton has played the market well, as despite blowing nearly £15m on two players, he's made the rest of the budget go a very long way.
This team has such riches they can afford to leave Gary Pallister on the bench. And £5m in the bank.
Leicester – Filbert Street Foxes
Player manager Stuart Pearce has done a steady job at the Foxes, bringing in a mix of young talent like Frank Lampard and Jordi Cruyff alongside experienced pros like Bilic and Holdsworth.
10th is about right, and there's still £18m to spend! Get the purse strings loosened Psycho.
Liverpool – Liverpool Patriots
Liverpool have got a very safe pair of hands in the dugout but their first signing of note is a relatively unknown goalkeeper.
Sir Bobby has probably compiled the most complete squad of all those seen so far.
They sit 6th but are £1.2m in debt, can't help but feel signing three goalkeepers was a bit much. Sean Devine from 3rd Division Hull is a punt that usually works out.
Manchester United – Man Utd
Bryan Robson will not have the Class of '92 to call upon, as G Neville (PSG), P Neville (Bolton), Beckham (Barcelona) & Giggs (Real Madrid) have all gone elsewhere. They do however have Kieron Dyer, to add to their earlier signings of Schmeichel and Effenberg.
Subsidised by Champions League football, Robson has built a very strong side that includes half of France and Brett Omerod.
If you're like me and wondering why Kevin Gallacher plays ahead of some other names, get this:
They're top by a mile, despite housing the likes of Farrelly, Wilcox and Ormerod.
Newcastle – Newcastle Mavericks
Bringing Kevin Keegan in is a gamble, especially as he only left 8 months ago. The signings come too late for the Champions League qualifiers which costs them dearly.
The Czech pair up front have proven a lethal partnership, and John Salako can only sweeten the deal in this very attack minded team. Not sure why Jason Trinder plays over Richard Wright, but whatever.
Sheff Wed – Sheffield Owls
Gordon Milne always ends up in England but never this early! His first move is to spend £4.2m on full back Jon O'Connor.
Sadly he was in the Terminator films. Gordon goes far and wide and brings in the likes of Kanu to provide some X factor to a very journeyman squad.
There's still £10m to spend, they could do with using it wisely.
Southampton – Southampton Dell boys
Big Ron could consider himself last choice so he's had less time to get a team together but this is a very good start.
After that though it's imports all the way, as hero of this game Sasa Ciric arrives in a team captained by David May. Of course.
They're 14th, somehow, with £11m left to strengthen further.
Tottenham – The Spurs
Brian Little, now there's a man who knows what he's doing. Sutton, Heskey, Purk…Bruce Dyer. All the big names up front. Another manager who has decided 4-2-4 will be the way forward. They're 7th, so he's probably right.
Jose Morales cost them £7.5m, there's plenty left over too. Could be a team to watch.
West Ham – East London Hammers
Ian Rush player manager hasn't really worked out so far. 18th and not an awful lot of good to report.
Wise and Ruddock in the same team, wow. Freddy Leon is a legend of this game, so he's an astute buy, but he's lacking talent around him really.
Wimbledon – Wimbledon Aces
Trying to make money from the popular Tennis tournament, the Wimbledon Aces are bound to be a hit, and they've appeased fans by appointing club legend Dave Bassett for a second stint. They've also shown some good ambition by signing Jesper Gronkjaer.
Somehow, Bassett seems to have made Wimbledon a massive draw – Marcus Wedau turns down half the league to move to Selhurst.
The big signing though is Ian Wright, who is used to banging them in for Arsenal in this season.
Yep, they've got Bakayoko too. Add legend John Curtis to the mix and it's actually an unbelievable squad in places, though very light in others. 9th is a good start but there's another £7m to spend yet.
There are some other things of note before we go to the league table. The Charity Shield was a pointless affair – Chelsea only have Ugo Ehiogu whilst Man Utd's team boasted 5 real players.
Got to love that 1st minute sub. Poor Craig Harper.
The League Cup has seen 3 Division 1 clubs survive to the quarters, no doubt taking advantage of some pretty weak Premier League teams in the very early rounds.
There's a real eclectic mix of goalscorers.
Guivarc'h was highly rated but had a rotten World Cup then Newcastle signed him. That didn't go well either. Wright, Ferdinand and Cole at the top is no surprise though, some things never change. Incidentally Shearer still has his long term injury but as soon as he's back, there'll be a mob scene for his signature.
So, to the tables
Sadly this experiment hasn't dented Man Utd' dominance. They will take some catching. Keegan's Newcastle have had a good go and Roy Evans is always in and around the top, but look at Bolton go! They are the big winners in all this.
At the bottom…
Chelsea have lost out somewhat, turns out replacing Zola with Euell will make a difference. Blackburn are the biggest losers though, going nowhere fast under John Toshack. Still a long way to go though.
So join us again for part 2 of this experiment where we find out if anybody can stop Man Utd, where Bryan Robson has done far better than anybody could have predicted. See y'all later