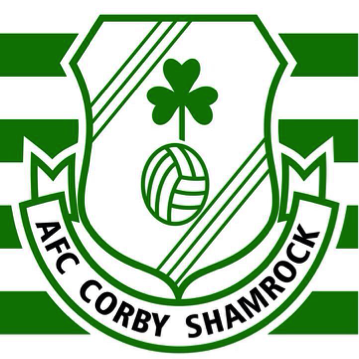 AFC Corby Shamrock Reserve Team Assistant Manager, Callum Stewart, is back to tell us more about how pre-season as the season draws near…
In the last few weeks I have written about players at grassroots level who deserve more recognition and more of a chance. But what about the managers at this level?
Managers are more than just managers at grassroots, it can be a pain 90% of the time chasing players, chasing up money alongside organising and running training as well as playing the role of Jeremy Kyle on occasion. Working full time like most of us do, it can be tough getting things done which is why grassroots volunteers deserve a lot of credit for the amount of work that is put in during their free time.
So for any young readers who are interested in getting into management, what does it take to be a grassroots football manager?
These three things are, to me, vital.
Patience – I think this plays a massive part, If like me, you are getting into management at a younger age (26 is still young ) then you will need patience. If you go straight into men's football then some of the characters you will come across might not like the idea of listening to someone younger than them, especially if they have been playing since the days where 20ft 2 footed slide tackles from behind weren't even frowned upon.
Strong Character – This goes with what I mentioned above, if you want to manage the characters, then you need to be a strong character yourself or you will get walked over. These lads aren't paid £100,000 a week and do this as a job, these are guys who do this as a hobby or just through a love for the game. They are paying to play so they all expect to be getting minutes on the pitch regardless of skill level, and they will sure as hell let you know about it if they don't get them! So you have to able to be strong and tell them why you are doing what you are doing and that it's your call.
Knowledge of the game – Obviously the main thing you need. As you see week after week, managers at the top of the game are surrounded by coaches and tactical experts to help make these crunch decisions. But you need this knowledge, because on rainy Sunday morning when your lads are 1-0 down and you only have two subs, one of which is still drunk, and there is nobody else to turn to you need to be able to make the right decision.
I'm not a know it all. I am new to this myself but the three points I just mentioned is just what I have picked up in my short time and what I see as being the most important. If you find yourself interested in management over playing, then coaching kids is the best way to start. Not only is it rewarding ,seeing them develop over the course of a season, but it still has that competitive edge that requires you to think on your feet and make the decisions you feel are the best for your team. The added pressure of a horde of angry parents watching, each shouting individual orders at the players is a whole new obstacle, one that I personally wasn't ready for at first! It takes some getting used to but as I said, it's the best way to get into management.
If you are really serious about it all, you can always go about getting your coaching badges. Jump on the internet and contact your local FA and they will tell you when and where the next available courses are running etc. Don't stop there either, there are thousands of books out there that will help you. I have purchased my fair share of these myself. It's good to just study the game as much as possible and it will only benefit you when your find yourself in certain scenarios. Go back and watch old games and see what went wrong with the team that lost then study what tactics the winning team used to win, it all helps and you will learn something new every time you watch a game! It's one of the things I love about football management, you never stop learning. There is always something new and the reward when it all pays off is worth every minute spent standing on the side of a council pitch in the freezing cold. So if your are new like me and you ever feel like you're doing something wrong ,don't panic. I was told recently after getting beaten "Take a step back and relax, don't make a decision on the side of the pitch whilst you're angry or in a bit of a panic as it will never be the right decision!" Those words have stuck with me and I suggest everyone reading who is getting into management remembers the very same. There are 90 minutes in a game of football, so if you find yourself 1-0 down after 5 of them, don't panic. Take control of yourself and see what is going wrong before making a change.
I personally think there are plenty of grassroots managers who have the potential to step up and do a job at a much higher level, including Shamrock's own Mark Mcginn. Mark is the first team manager and has an array of trophies to his name. 29 trophies in 7 years is a hell of a record at any level! He has been approached a number of times by local clubs, including a Counties League team, but his loyalty to Corby Shamrock has seen him stay and build his own club. It is paying off season after season, trophy after trophy. He's still young in age when it comes to management, and he is carving out his own future in the game and it is looking good for him.
There are managers about, that, given the chance could be an asset to any club at any level. But it's a hard job to crack when you look around the top 92 clubs in England and see how many of the managers are ex-players or who have been involved with football in some way or the other. Sadly, winning the Champions League with Woking on Football Manager just doesn't quite cut it!
I have not written anything the last couple of weeks due to "technical issues" so I have some pre-season results to talk about as Shamrock have been cracking on preparing for the new season. Training has been good, the players who have been putting the work in have been noticeably sharper than the training no shows. The 1st of August saw us take both first and reserve teams over to Uppingham Town of the Peterborough and District Premier Division.
The first team kicked off proceedings, and in typical Corby Shamrock style zipping the ball around the pitch with nice 1 and 2 touch play, in the end coming out of the game 4-2 winners over a good Uppingham side. The goals came from Ryan "Ginge" Hall, young Aaron Mcginty, William Wells (or "Wellsy" as he is known) and Higher Tempo favourite Dan White with the goals. A special mention goes to the ever present centre back Paul "PK" Kelly on a fantastic man of the match performance, Well done them lads!
Next up were the reserves. I took the team again on the day and it's good to say that they stepped up, carrying on from where the first team left off. We smashed a poor Uppingham reserve side 7-0 with 4 goals from last season's hitman Colin Thow and goals from three new faces. 16 year old John Knape scored his first for the club. Tom Carvell, who I bought over after impressing on a Sunday when he was part of a double winning side and Andy "Muzza" Murray who has been out of football for a scored the other two. Man-of-the-match went to the engine in midfield John "Cluffy" Clough. It was a great day of football with two good wins so what more could we ask for?
With the league season officially kicking off on the 22nd of August, we have a local "derby" as we take on fellow Corby side Corby Pegasus FC in our final pre-season games. It's been very productive pre-season for us as a club, key players from last season have all committed to the cause again and, new faces have arrived. Any manager out there will tell you how good of a feeling it is seeing it all come together at this stage and we are all confident and looking forward to what we hope, will be a very successful season for both teams.
You can follow Callum on Twitter @www.thehighertempopress.comCal_HigherTempo and catch up with AFC Corby Shamrock on Facebook here: http://www.facebook.com/afc.corbyshamrock