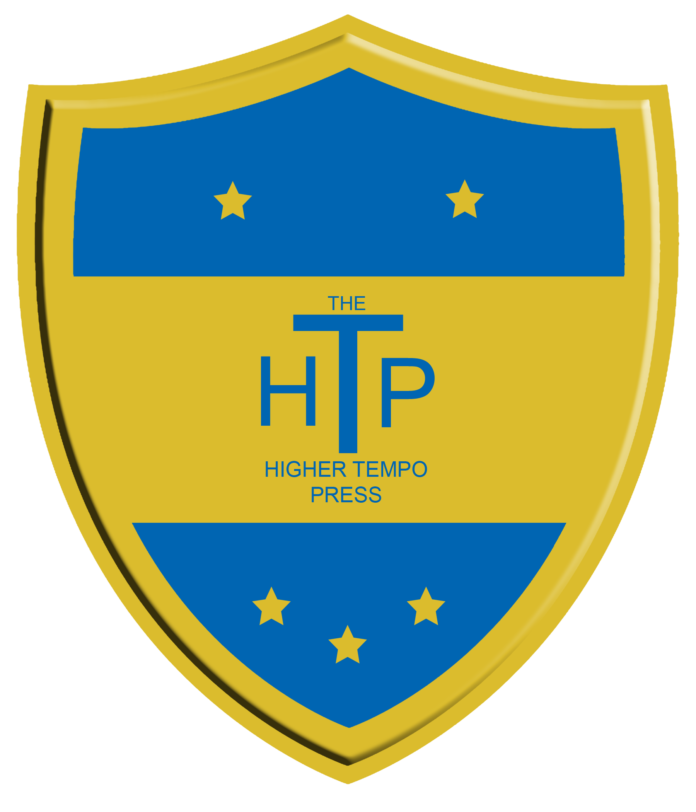 You'd be disappointed if you didn't get one, it's just like an advent calendar! I plan to set it out in the style of Tony Pulis' WBA – solid, structured, minimal imagination but get's the job done. I could have embarked on a more Jose Mourinho style, offending everyone that I come into contact with, leaving a general bad taste in the mouth but still winning everything, and I also ruled out an overly idealistic Arsene Wenger approach, sticking to my plan no matter what, ignoring the facts in front of me and only having a plan A up my sleeve.  Anyway, we digress. Who is up for a bit of alphabetical order in the Premier League? Good, then we shall begin.
AFC BOURNEMOUTH
That surprised those of you that thought we would kick off with Arsenal, didn't it? Having made it clear that he plans to buy British, Eddie Howe has so far invested in an Australian, a Pole, a Frenchman, a Ghanaian, a Norwegian and a solitary Englishman. To be fair to the Bournemouth boss, all of them come with a huge wealth of English league experience. Distin maybe getting on a bit, but he might be the man to marshal the Bournemouth defence to mid-table. A lot will depend on whether front man Callum Wilson can make the step up to the top level and score goals, and Harry Arter will look to build on a season that saw him rewarded, if you can call it that, with a few days being shouted at by Roy Keane.
My prediction: 14th
ARSENAL
Arsenal fans have been screaming many things at Arsene over the last few years, some of them just plain rude, but they must finally be delighted that the experienced manager has signed a world-class goalkeeper. A cynic might say if he had done this five seasons ago Arsenal might have won a title or two by now, but better late than never eh, Arsene? Petr Cech can only inspire confidence behind a defence that started to look quite solid last season. At the time of writing no other signings have been made and the Community Shield victory, albeit far from a guide to the season ahead, will give Wenger hope that there is a title challenge in his squad.
My prediction: 3rd
ASTON VILLA
Twitter is a marvellous thing. It can give you some incredible insight in one moment, and then force the ramblings of a madman on you the next. I mean, one Tweeter said that he could see Villa being a top-ten side this season. Maybe he hadn't realised they avoided relegation last season. Sherwood has lost his main man, Bentenke, to Liverpool, his second main man, Delph, to Manchester City and his "rarely seen since becoming manager but used to score lots of goals years ago man" Darren Bent to Derby. But he did get a pretty sizeable wad of cash in return, not for Bent obviously. He went on a free. With about £50m big ones burning a hole in Tiger Tim's pocket, he has set about re-investing it in such talents as forgotten City defender Micah Richards, forgotten City winger Scott Sinclair and his potential ace-card, Jordon Ayew. Ayew, signed from Lorient in France, is the man that they hope will replace Bentenke's goals and not Darren Bent's. Rumours still swirl that Sherwood wants to go all crazy and sign Adebayor from Spurs.
My prediction: 15th
CHELSEA
What can you say about Chelsea? They've replaced Drogba with Falcao, Cech with Begovic and signed another young hopeful that will be loaned out for the season. Are they stronger than last year? Possibly. Will others overtake them this season? Probably not.
My prediction: 1st
CRYSTAL PALACE
He is a wily fox that Alan Pardew. Picking up Cabaye for about £14m? Potential genius. Bamford deserves a chance at Premier League level so it will be interesting to see if he delivers. If he can get Connor Wickham and remind him how good he used to be, Palace could be this season's surprise package.
My prediction: 8th
EVERTON
Each season a club that you might not think would struggle tends to struggle. Welcome to this season's club. Quite frankly, if Roberto Martinez was called Bobby Martin he would not still be managing in the Premier League. Bill Kenwright fell in love with the smart looking Spaniard, but not all loves are right for you Bill. Time to get shot. Everton have signed Cleverley, predominantly because he had a half decent season at Wigan a few years ago, and Deulofeu, which actually might be a decent signing. The Toffees will hope that we see the Drogba version of Lukaku this year and not his slightly more seen version, the Emile Heskey.
My prediction: 13th
LEICESTER CITY
I cannot comment on the reasons that Nigel Pearson lost his job, but they cannot be for footballing ones having saved them from the clutches of relegation last season. Some genius on the board clearly feels "The Tinkerman" is the man to take the club in a new direction though. I agree, and that direction is down. Mr Lineker, I know you won't like this, but I cannot see a Cambiasso-less side avoiding the drop this time.
My prediction: 19th
LIVERPOOL
Brendan has sold his "best player" and has lots of money to rebuild the squad. Does this sound familiar? He will hope Bentenke is not a more expensive version of Ballotelli and that Firminio is a rare example of a Brazilian that does well in the Premier League. No Champions League qualification will mean no more Brendan.
My prediction: 5th
MANCHESTER CITY
City needed a major facelift this summer. Instead they bought Delph, Sterling and Roberts. Many will think that Sterling is a step in the right direction. He might be. But the side needed at least four more fresh faces to compete for the title. Delph will not win them the Premier League and Roberts might have a major impact on their U21 squad.
My prediction: 4th
MANCHESTER UNITED
Now Louis has educated Ed Woodward in the art of signing a player, United will be stronger this season. Depay, Darmian, Schweinsteiger and Schneiderlin all strengthen the starting eleven. If De Gea goes, that could be the six-point difference that sees Chelsea pip them to the title.
My prediction: 2nd
NEWCASTLE UNITED
For once, Newcastle fans might actually be optimistic. Ashley has spent some cash on some talented young players that he will make profit on in the future. However, if McLaren can eek out some performance from the likes of Sissoko, Cisse, Perez and the three new faces Mbemba, Mitrovic and Wijnaldum then
Newcastle might start to put last season behind them. Or, it could all be another Stevie Mc car crash.
My prediction: 9th
NORWICH CITY
Relegated, next! You want to know why? Alex Neil is a fine young manager, and the four signings he has made will all improve the squad but they are still not good enough.
My prediction: 20th
SOUTHAMPTON
Oh Ronald, why don't you come here and tell me your secret? How do you do it? You sell your best players, then as if by magic – poof! More good players appear in your squad.   Schneiderlin and Clyne have gone, and the money has been spent very well. Watch out for Jordi Claasie. He is very, very good.
My prediction: 6th
STOKE CITY
I went to Uni near Stoke, so I think I am qualified to say that the season ahead looks about as exciting as the city itself. There will be some great nights out, sure, but generally it will pretty standard fare and not much to write about. Hughes has them playing differently to Pulis, but the results will be the same. Having said that, Afellay and Bojan on the same pitch could be good to watch.
My prediction: 11th
SUNDERLAND
The Mackems must continue to be very grateful to Mrs Advocaat. Her husband is the only reason I am suggesting they might not get relegated. The squad still isn't very good, but the Dutchman showed last season that he could get results out of a team that has Wes Brown and John O'Shea in it. Incredible. The proposed signings of Yann M'Vila and Leroy Fer will not sell anymore season tickets, but will add some needed steel to the heart of the midfield.
My prediction: 17th
SWANSEA CITY
Mr Monk, beware the second season syndrome. You did very well last season, this season you probably won't. Andre Ayew might finally fill the Wilfied Bony shaped hole in the attack. Then again, he might not.
My prediction: 12th
TOTTENHAM HOTSPUR
A worryingly quiet summer for Spurs, they have only signed three players and two of them are defenders! Yes, everyone thought White Hart Lane needed another right back, so good luck Kieran Trippier. The Poch will be looking to the Champions League places, but I believe he will be looking up at them from the dreaded Europa League positions.
My prediction: 7th
WATFORD
Watford fans, I am sorry. I don't have enough words left to be able to tell you about the entire goings on this summer. You have a new manager and about 213 new players, some might be good, I don't know! Having scrolled down the list it appears Vydra is back, again. They say you should never go back, certainly not twice. However, the element of confusion has me thinking you might just survive.
My prediction: 17th
WBA
Tony Pulis has made two very Tony Pulis like signings in James Chester and James McLean. Therefore WBA will continue to play like a Tony Pulis side and will no doubt end up safe in mid December.
My prediction: 10th
WEST HAM
If you have Sam Allardyce as your manager you rarely get relegated. If you have Slaven Bilic as your manager, you run a very high risk of being relegated. I'm sorry, I have never seen what the Bilic fuss has been about. His Croatia team stopped England going to Euro 2008, but that England side was dreadful. It was also seven years ago. Hammers, I think you are going down. Obiang and Payet are fine players, but I think they would do better under Big Sam. Bolton sacked him, they went down. Blackburn, the same. Newcastle, yes they went down too. Watch history repeat itself once more.
My prediction: 18th
My Final Table:
Chelsea

United

Arsenal

City

Liverpool

Southampton

Spurs

Palace

Newcastle

WBA

Stoke

Swansea

Everton

Bournemouth

Villa

Sunderland

Watford

West Ham

Leicester

Norwich
Written by our gaffer, @www.thehighertempopress.comcomeontheoviedo – give him a follow, he'd like that.