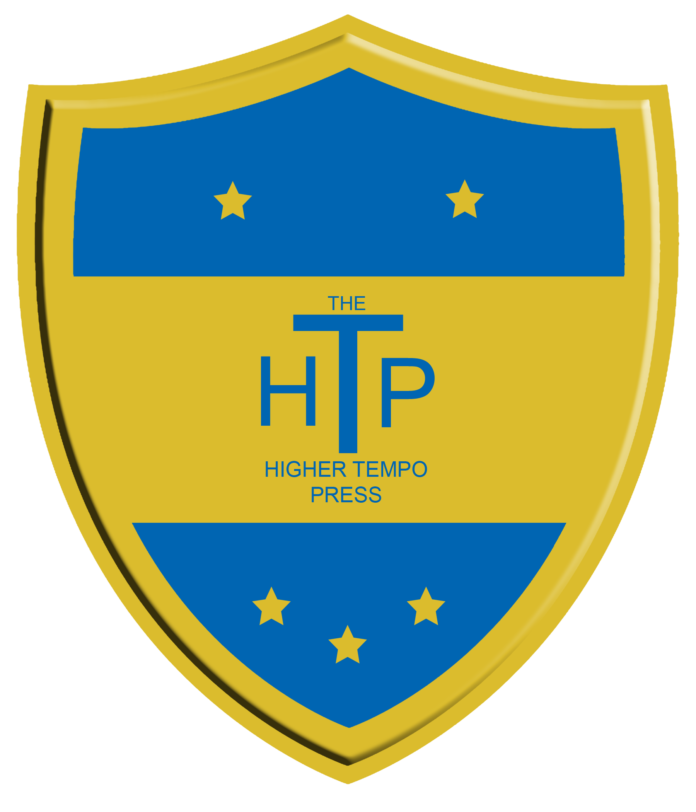 Not many sides have won the Premier League in it's history.  Stats fans will be able to tell you that, in fact, only six different teams have won it since it's inception in the 1992/93 season.  Of those six sides, until this season, only two had won back-to-back titles.  Those teams were Manchester United and Chelsea, but now Wolverhampton Wanderers join them writes Paul James of the Sunday People.
What makes this achievement arguably more special is not just that it made up the larger part of the domestic treble, but Darwen led them to their second title having sold off his crown jewels just days after having lifted the trophy for the first time.
Last season's top scorer, Luciano Vietto with 46 goals in all competitions, was sold to Manchester City for £55m, a jaw-dropping £49m profit in just one season.  Right back Essombo also went in the same direction for £18m, a huge £17m profit being made.  Midfield playmaker Medran also went north, choosing the blue of Everton and setting the Merseyside club back £19m, representing £10m profit for Darwen.  Yann M'Vila, snapped up from Barcelona for just £2m, was moved on to Juventus for £11m and his understudy Llorente found himself moving down the road to Villa for £6.5m.  Considering he only cost £500k it was another financial masterstroke by Darwen.  Sander Svendsen, who had been a bit-part player and not lived up to his "Golden Boy" trophy of two years previous, moved to Bournemouth for £6.5m, another £5m profit made.  The iconic goalkeeper, Carl Ikeme, decided to go all retro and play the "Bosman" card and move on to Chelsea, but then he didn't cost the club anything in the first place.
Any team with this level of exodus would normally struggle to find adequate replacements, and then help them settle quickly.  Darwen just worked his systems and the magic happened again.  Luka Jovic, sold by Darwen to Manchester City for £52m the previous season, was resigned for a mere £16m.  The midfield holes were filled by Sergi Darder, amazingly snapped up for just £5m for Liverpool, Romandze and Andersson for a combined £5m from PSG, Flores poached gloriously from Barcelona for £180k and the back-up right back was the highly rated Aubry, pinched from Bordeaux for just £800k.
The magic did not just come from the signings, for the side did not click immediately, despite winning 9 of their first 11 Premier League games.  Goals were not coming easily, the midfield was not finding it's groove.  Was it managerial genius or luck that helped Wolves push on?  We may never know, but injuries to Jovic, Afobe, Hussain and Yanev meant that changes had to be made.  It was particularly hard on Yanev as he had just started to show what Darwen saw in him when he paid Juventus just £5m for his services.  Either way, Ongenda came back from the footballing dead to take centre stage, replacing Jovic in the middle of the Wolves front three.  Jordan Allen, who had already stated he was to leave the club at the end of the season, returned no grudges being bared.  Andersson took over the deep-lying-playmaker mantle and Wolves cranked through the gears.
Wolves actually led the table for all other than four weeks, with many people expecting them to fall away.  It did not happen.  Ongenda, signed three seasons ago for just £200k and rarely looking happy at the club, became a goal machine, ending the season with 40 in all competitions.  Allen started to live up to his early promise, scoring 20 times and Afobe returned from injury and the African Cup of Nations to weigh in with 19 crucial goals.  The midfield rotated expertly, typically through injury, and Yanev, Hussain, Flores, Andersson and Romandze contributed 40 goals from midfield.  Van Osch, again signed for just £200k from PSV who deemed him not good enough, took over the goalkeeping duties early in the season and was superb, other than one crucial error.  In the Champions League semi-final second leg at Anfield, Van Osch found himself dribbling the ball ten yards out side of his area, lost his footing and allowed Markovic to slot home the decisive goal.  This was the only blemish on the perfect Wolves season.
Much credit has to go to the captaincy of Tommy Rowe.  Rowe was at the club when Darwen walked through the Molineux gates seven seasons ago talking of emulating Brian Clough's achievements with Derby and Forest.  In those early days Rowe was a central midfielder.  He has now found himself as an experienced left-back, and how he has not been capped by his country is a travesty, especially given his young under-study Adams was selected for the game against Slovenia this season.  Rowe rarely finishes a season with an average less than 7.95, and although he lost his place for the last games of the season will not be letting the position go easily.
As mentioned, Darwen has talked at length about his desire to beat the total of trophies won by Clough.  Why not Shankly, Paisley and Ferguson?  Well, simply put, Wolves are not Liverpool or United.  They are a regional club, not a big city club.  To win the Premier League once with a club the size of Wolves is an achievement in itself, but to do it twice in a row is something that Clough did not achieve.  Clough also never won the FA Cup, and on that hot day at Wembley just 24 hours ago Darwen proudly watched his side stroll past Chelsea 2-0 to lift the famous cup and complete the domestic treble.  They had already beaten Chelsea in February to win the League Cup.
Darwen gave himself a decade to beat Brian.  In seven seasons he now has two Premier League titles, which matches the great man although Clough did not achieve back-to-back titles.  He has one League Cup, therefore trails Clough by one.  He has won the FA Cup, something Clough incredibly failed to do.  He even has two manager of the year trophies for the mantelpiece.  He has a Europa League medal.  But will Darwen's bête noir become the Champions League?  They should have won this as well this season, but for the complete capitulation at Anfield, the ground where they beat their main rivals just three days later to confirm the league title.  It was an inexplicable performance.
Darwen has spoken of this coming summer as the summer that will set Wolverhampton Wanderers up for the next decade.  He himself has given himself just three more seasons in the job and will crave two Champions Leagues to beat the man he idolises.  We can only imagine that youth will be the focus for the summer investment.
Written by our gaffer Chris Darwen – you can follow Chris on Twitter @www.thehighertempopress.comcomeontheoviedo
Darwen 5 – 3 Clough (bonus point added for winning the domestic treble…)