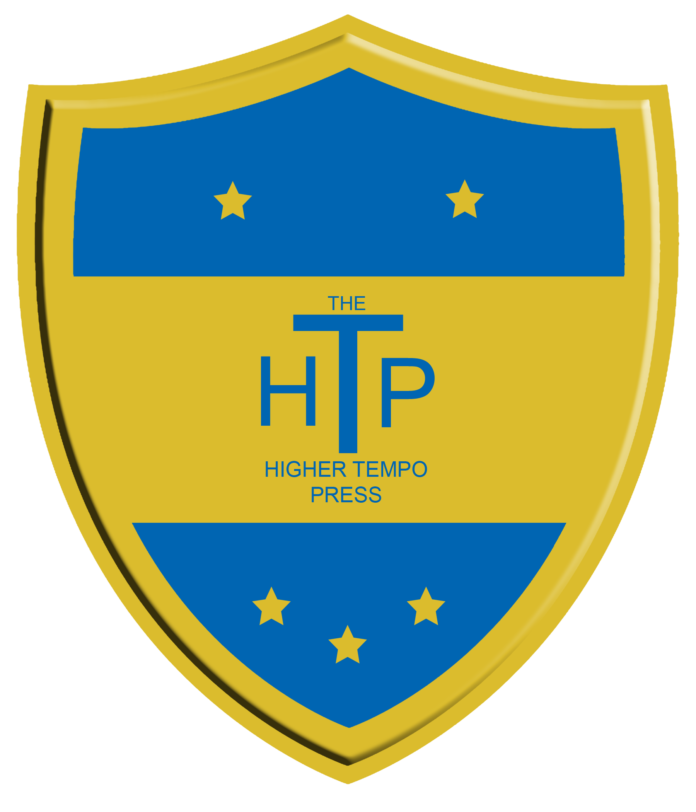 In eleven days time, Old Trafford will be a mixture of gold and white as Wolverhampton Wanderers and Valencia head to Manchester for the 2022 UEFA Champions League Final, writes James Dunphy of The Telegraph.
Wolves will be looking to add the famous trophy to the Premier League title they collected for the third consecutive time this season. The record breaking side must be favourites to claim the prize, which will be their first Champions League win.
It has been another stunning season for Darwen's men, who have become only the second team to have won three Premier League titles in a row – Manchester United, who Wolves destroyed 4-0 to win the league, have achieved this on three separate occasions. In a season that saw some tactical tinkering midway through, the consistency the side have shown has been that of legends. Their ability to dismantle teams has seen them become the league's record scorers and has seen some of the bargain buys write their names into Premier League folklore. Wolves are a team of rejects from bigger clubs, free agents and youth academy graduates. Their entire first team squad cost just £44m, and that includes Luka Jovic who they bought back from Manchester City for £16m, having sold him to the Etihad for £52m. In simple terms, their entire title winning side cost less than the fee Manchester City paid them two seasons ago for Luciano Vietti. This is unheard of in the age of oil-rich football clubs.
This has to be Darwen's pick of the three having yet again rebuilt his team in the close season. Important players left Molineux once again, many for a healthy profit.
One of last season's key performers, Eftaz Hussain, moved to Newcastle for £19m which represented a profit of £17.5m – something Darwen has become used to gifting his employers. Hussain was joined by bit-part player Geza Romandze who also left for £8m, this time just a £6.5m profit generated. Academy product Dom Iorfa was sold to Everton for £16m, meaning the total generated from pre-season sales was a whopping £47.5m. Darwen's one main transfer flop, Thalles, was sent back to Brazil on a free, a loss of £14m, and youth team graduate Jordan Allen headed off to the Olympic Stadium having run down his contract, a move that disappointed Wolves tremendously. Darwen spent a mere £8m bringing highly-rated young Turkey midfield Subasi for £2m, Lewis Cook for £5m to add depth and versatility in midfield, young English striker Oseni for a bargain £600k and Regan Poole from Southampton for just £350k.
Their Premier League form was incredible. Wolves won the title with three games remaining, scoring a record 119 goals and ending with a goal difference of 83 – higher than United's total goals scored. Once again it was the Wolves full-backs grabbing the accolades, Bernardo Carlos and Tommy Rowe topping the average ratings table with 8.16 and 7.80 respectively. Young midfielder Rogan Reid won the Young Player of the Year rating at 7.63 including 15 goals and 14 assists. A patient product of the Wolves Academy, only breaking into the team at 21 years of age, Reid has also put himself in contention for a World Cup squad place having been included in the Barclays Premier League Team of the Year. Tommy Rowe, also included, is unlikely to be a shock call-up despite being the most consistent left back in Europe over the last five seasons.
Wolves' goals were spread out across the team. Ongenda finished top of the pile for the second season running, scoring 25. Aubameyang weighed in with 14 league strikes, Afobe 13, Jovic 12 and Pintado 11. Darwen often rotated his strikers depending on form and he will hope to get it right at Old Trafford.
In Europe Wolves have been highly entertaining. Rogan Reid currently has the highest average rating in the competition with 7.86. A brace from Ongenda in the final will see him top the scoring charts and the team will be looking to add to their record 30 strikes so far.
Valencia will be a tough team to beat, having knocked out Chelsea at the Semi-Final stage. Wolves go into the game clear favourites and manager Darwen will be desperate to win the title for the first time, meaning his ambitious aim to emulate the trophy haul of Brian Clough remains on track.
The Telegraph's prediction? Wolves to win 3-1, and we have a sneaky feeling that Jovic might have the final say.
Written by our gaffer @www.thehighertempopress.comcomeontheoviedo – check back very soon to see if Wolves have indeed won the Champions League!