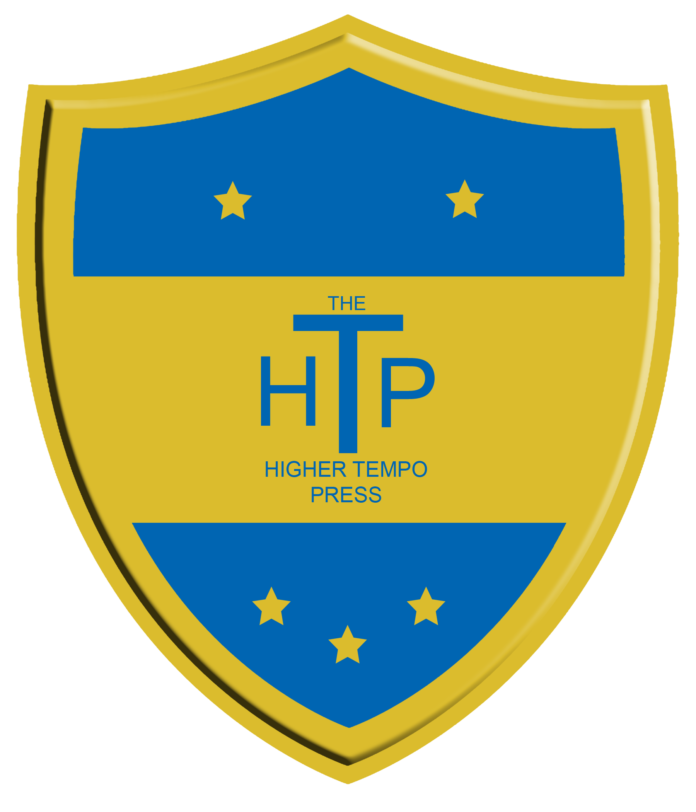 Welcome to the first of three "Beating Brian" posts today as I aim to bring you right up to date with how the journey is going by the time you get to read what you all come here for really, some Classic Championship Manager!
Before it even began, this felt like a defining season in this series.  If we ended season five potless then we would have reached the half way point very much behind the pace set by Mr Clough.  That would leave me just five seasons to win three Premier Leagues, two Champions Leagues, a couple of League Cups and, ideally, the FA Cup.  I would accept an Europa League title as equal to the two League Cups however, considering the change in stature of both competitions.
As you will recall, we finished fifth in the table last season and genuinely closed some of the gap between us and the top sides.  It was not uncommon for us to be able to take points from the likes of United, City, Arsenal and Liverpool.  We needed to continue this as I wanted Champions League football, at the very least, to be the main achievement.
When you take a club from the Championship into the top five of the Premier League bigger clubs start sniffing round the players that have put you in that position.  48 goals from Luka Jovic last season was bound to catch the eye of one of the big boys and, sure enough, Manchester City came knocking.  I drove a hard bargain and managed to get £52m for him, a healthy profit of £47m.  My "Soccernomics meets Moneyball" mind-set means that if a bid comes in that exceeds the value of a player we have to sell, so we did.  I also managed to move on some fringe players – Gustafson went to Bournemouth for £7.5m (profit of £6m), Munoz to Villa for £8.25m (profit of £3m) and James Henry, who sadly no longer fits into the tactical shape of the side, moved to Reading for £2.2m (which feels like profit as I didn't sign him).
This left me a little short on strike power, I needed to replace 48 goals.  I broke a rule for the second time, looking to bring in some experience to support the younger players – the England captain joined us on loan.  We had to pick up 50% of Rooney's £250k wages (that's £125k a week to anyone struggling) and although he was in decline I felt he could be a key performer.  To balance the dirty feeling of making this move I brought in a lad from PSG that had been impressing me with his performance stats in their reserves – Hervin Ongenda for £225k.
We started the season in phenomenal form, losing once in the first 17 league games – a narrow 2-1 defeat to Liverpool.  Despite this, and our excellent Europa League form, I did not feel that we were firing on all cylinders – Rooney, despite winning us the match against City on his own (I presume he imagined he was still playing for United) and a hat-trick in an 8-2 win against Rubin was disappointing.  Svendsen, the Europa Golden Boy the previous season, was having a second season slump and Afobe was consistently inconsistent.  Yet, despite my frustrations, we had opened up a 7-point lead at the top.  Then, in the space of two weeks, we suffered the biggest injury crisis I have ever had.  Mode, Whiteley, Nattestad, Rowe, Ajer and (just three games after I had brought him in on loan to cover Ajer's injury) Ramires all suffered injuries that meant they were out for three months or more.  During this initial period of people dropping like flies we lost three games on the spin and slipped to fifth – the top of the table was tight to say the least.
I had lined up transfers in late November, focusing on youth for the future, but one of them was going to play a big part in the incredible fight back we put on as a club.  Raiding PSG Reserves once more, I paid a mere £750k for Essomba – a right back.  He stepped in to replace Mode and immediately looked like the new Cafu.  With Iorfa, Ikeme and Afobe all on African Cup of Nations duty as well as the injury list we were down to the bare bones, playing fixtures with four subs at times – Bentley returned in goal, another young January recruit from Brazil, Marcos, replaced Iorfa at centre back and I had to recall Thalles from the U21's and give him a run.  I also tweaked the tactic slightly, changing the front three to a Treq-F9-Treq and my BWM to a DLP.  Two youth academy graduates stepped in at the back, Emmanuel Williams stepped in to centre back and Andrew Adams replaced Tommy Rowe at left back.
The run we went on was stunning, making the finish to the league season even more hard to take.  We lost once in the next 14 league games with a scratch side.  Medran finally got a run in the side and was in magnificent form as a DLP.  Thalles started scoring goals for fun.  Afobe, back from international duty, was banging in goals as the F9.  Siggy was weighing in with contributions from time to time and the make shift back four was fast becoming the first choice back four.  With four games to go we were two points behind United with a game in hand, at home to Newcastle.  Yes, Newcastle.  The team that broke our Champions League Qualification hearts last season.  I was not worried, we were bang in form and had even rescued an injury time draw against City in the previous match.
I should have been worried, we lost 3-0.  In one game you could just tell that the moment had gone, the chance had slipped.  With so few points still separating first and sixth and goal difference being so close, in the space of ninety minutes we went from dreaming of the title to worrying about keeping ourselves in the top five – especially as we still had Everton, Arsenal and Chelsea to play, all with their own dreams of Champions League qualification.  Amongst all this worry and disappointment we had secured a second Europa League Final place, beating Kyiv on away goals to set up a final with Ajax in the Amsterdam ArenA.
For the second season running it came down to the final league game.  The defeats against Chelsea and Everton meant that we had to beat Arsenal to secure fourth space – if we didn't then we Arsenal would take fourth and there was every chance Chelsea would leap-frog us into 5th.  We didn't even come a close second, we lost 4-1.  The lads that had been so strong, so stunning to get us into title contention had just forgotten how to play.  As expected, the defeat meant we finished in a disappointing 6th place.  Deflated was not the word to describe my mood and I certainly was not looking forward to the Europa League Final.
As you would imagine, I asked myself "what would Brian do?"  Unable to find a Football Manager instruction that allowed them go to out on the town and have a few beers I just gave them three days rest instead.  I also felt a surprising team selection might also go a long way, Clough had form for doing the unexpected.  With that in mind, a new central defensive partnership of Williams and Nattestad was formed, Kvist was dropped for his final game with the club and Siggy came in for Svendsen.  If we could beat Ajax on their patch we would still qualify for the Champions League and a Europa League win would cancel out Clough's two League Cups.  Having said that, we had lost our last five matches by a margin, so it could have been more pain heaped upon us.
I won't string this bit out.  The first half was tense, neither team had that many chances.  Williams was stretchered off and before the medical team had got him on the table they were rushing back out again to collect Mode.  Two subs used in the first twenty minutes.  Then suddenly, two minutes into injury time, Thalles put us ahead.  The lad that I had written off, mocked in last season's write up and reluctantly put back in the side this season had scored his 15th of the campaign.  We were still playing poorly, but we had silenced the home crowd.  I pulled another Clough trick out of the bag at half time and completely ignored the lads.  Whether this led to us going two-nil up after 55 minutes I do not know, but our corner routine worked yet again and Nattestad poached from five yards to make us think about lifting a trophy.  Ajax replied with fifteen minutes to go and the final yards of the game absolute hell, but somehow we held on.  Europa League Champions!  The silverware was beautiful of course, but it meant we would play Champions League football next season.  Plus, we had knocked off the two League Cups won by Mr Clough at Forest.
As I looked ahead to the sixth season I believe I know what we need to challenge for the title.  The formation still needs a little tweak.  I love how we are doing at the back, the full backs are always our best players.  The midfield feels good when they are playing well, but the front three still isn't quite right.  I am going to test playing with a poacher on the right of the three, as I quite happy with the F9 in the middle and the trequartista on the left.  If that does not work, maybe an AF or even a second F9.  Actually, I don't have a clue do I.  As with all these things, I tend to have a light bulb moment and stumble across something!
Kvist is leaving us, so I think I will be moving Ajer into HB and recruiting another quality midfielder.  A couple of the lads in the U21's will get a chance to prove their worth in there as well.  I will continue to keep an eye out for a top quality goalkeeper, and I have a hell of a lot of young prospects on the shortlist to sift through with my "searching the stats" methodology.
For those that like a screen shot, check out the gallery below.
Written by the gaffer, Chris Darwen. You can follow him on his personal twitter @www.thehighertempopress.comcomeontheoviedo
Scores on the doors:  Darwen 2 – 3 Clough