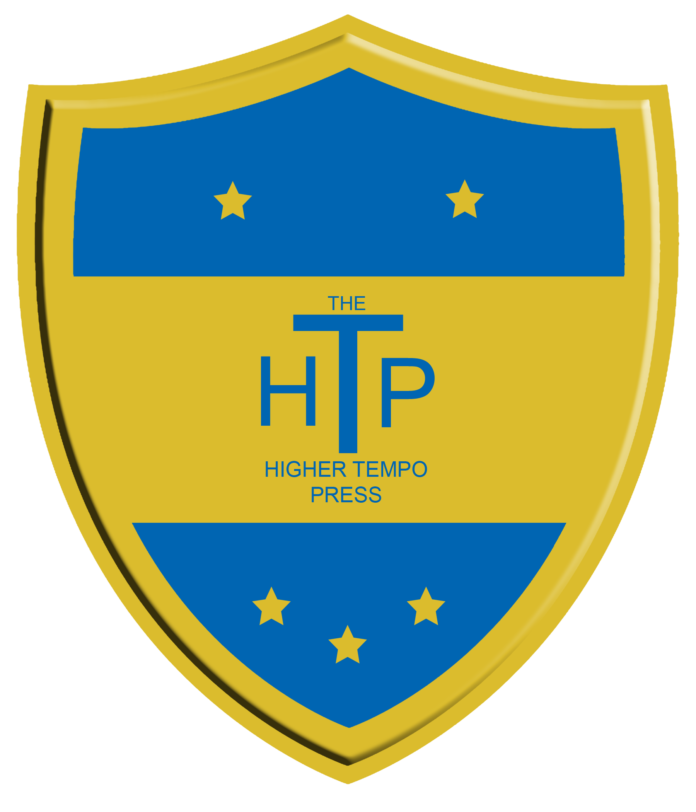 My word readers, my word.  How on earth do I go about summing a season that lasted 66 games?  If I was asked to do it in one word I would pack up my things and walk out, I really would.  This season, my fourth in charge at Molineux, was an monster but it ultimately rewarded us with, and I can use a new Spanish word I have learned right now, nada.
That is right, nada.
Ok, where to begin.  When I last updated you I reported that we had missed out on the Europa League despite a cracking effort at winning it last season.  Well, after I had set the pre-season schedule, worked on the transfer targets and planned a season with a slimmed down squad that all changed.  UEFA announced we had qualified due to Fair Play.  Thank you Mr Platini, would you mind helping me round up all the lads who are on holiday now?
So after one long season, the longest of my FM career to date, we were back in training after three and a half weeks and having another go.  Of course, Europa League Qualifying should be no more than a more competitive pre-season and we made the most of it.
Anyway, with such a long season to talk about I am going to break it down into lowlights, highlights and rate my new signings out of ten.
Lowlights
First on the list will be missing out on Champions League qualification on the final day.  We led Chelsea by a point going into the final game of this long, long season and we had a trip to St James Park.  We had not lost up there under my stewardship so I was hopeful to say the least, knowing we had to win as Chelsea were bound to beat already relegated West Ham.  We bottled it and lost 2-0, one of our poorest games of the season.
Bottling the big matches is becoming a theme for us.  Last season we lost in two finals.  This season, along with the Newcastle game, we lost at Wembley in the FA Cup Semi Final to Everton.  The game finished 3-2 and we dominated but did not have the nerve to see it through.
Going out in the quarter finals of the Europa League, to Marseille, on penalties was hard to take.  We came into the second leg two behind following a beating in France.  Molineux roared and we won 2-0 but then completely collapsed in the shoot-out.
We'd already suffered penalty shoot-out heartache as Southampton had knocked us out in the League Cup Quarter Finals, another game we should have won.
Draws with West Ham, Stoke, Villa and Forest all ended up costing us massively in the league but not more than defeats at Villa and Norwich.  I have a feeling I am going to look back on some of these games for a while and wonder what could have been.
Highlights
The tactic worked really well on the whole.  I devised a 4-1-2-3 with the front three all playing down the middle and it seemed to solve the problem of playing against 4-3-3 or 4-2-3-1.  We played some brilliant football at times, and with the defensive wingers dropping into the full back berth and bombing on we did not lose any of our attacking threat and found a little more defensive stability.
The performances from Tommy Rowe were incredible.  He was a central midfielder when I joined the club and he has worked hard in training to be as capable as a left midfielder, and now a left back.  In his 63 games this season (all starts, he only missed three games all season) he got an average rating of 8.04 in a new position.  That is impressive.  Even after all that the England manager, Mourinho, will no doubt ignore his claim for a place in the World Cup squad.  Having checked the end of season Premier League stats, he was the best player in the division, Eftaz Hussain second!
Eftaz Hussain.  This boy now has to be in the same bracket as the likes of Lampard, Gerrard and Scholes in terms of return from midfield.  In 50 starts he gave me 20 goals, 20 assists and an average rating of 7.63.  Incredible.
Luka Jovic.  I signed him last season for £5m and this season he came up with 48 goals in 62 starts.  That is a pretty decent return.  Alongside him Afobe scored 31 and Sander Svendsen netted 20.
We finally started to beat some of the big sides regularly.  We beat Chelsea 4-1 at the Bridge, Liverpool 4-0 at Molineux, United and City 2-0 and 3-0 at home and Arsenal 2-1 away.  We are starting to show that we deserve to be playing the big matches.
I managed to keep the squad incredibly fresh considering the fact we played 66 competitive matches.  Eleven of them started more than 30 games, nine of them started more than 50.  After I worked out how to manage them through it, nobody went into a game with less than 90% conditioning – even when the game was three days later.  How?  Simple, rest them for two or three days per week.  It worked for me and we did not see a major decrease in stats either.
The Transfers
Firstly, in line with my rule over selling players when an offer that exceeds their value comes in – club captain Richard Stearman moved to Southampton.  I felt £4.1m was a great price for a guy with a year left on his contract and now the wrong side of 30.  He was the only significant "out".
I'll now go through each of the first team signings and rate them out of ten, with a little bit of working out.  As my old maths teacher used to say, always show your working out.
Alex Munoz
Munoz was picked up from Levante for £4.9m.  He is capable of playing left back and centre back, but never really settled into the side.  I was expecting him to partner Stearman upon his arrival, but it did not work out that way.  He started 12 games and got an average rating of 7.04, completed 34 passes a game at a disappointing 73% whilst winning 6 aerial duels a game.  For these reasons I would give him a 6/10 and he will be kept for next season, providing he wants to stay.
Sander Svendson
We poached Sander from Molde, which inevitably led me to start likening him to Solsjkaer in my mind.  At £1.5m he looked like more great value for us from the Scandinavian market place.  He was signed to play in the front three, eventually, but he quickly pushed Siggy out of the side and never looked back.  52 starts yielded 24 goals and 25 assists, with the European Golden Boy award to boot.  All in all he was a massive success and gets a 9/10.
Jim Whiteley
This lad came from DC United after we scouted him for a year and his performance stats were off the chart.  He started the season brilliantly for us, alongside Stearman.  Once we sold the more experienced man his form started to slip dramatically.  He ended up with an average rating of 7.34 from his 50 starts but his passing completion of 68% is a real worry.  Having said that, Iorfa (who played many games at centre back) only had 72% so it might be something for me to tweak tactically.  Anyway, Jimbo gets a 7/10 – as he is only 19 he could go on to be a legend but the jury is out.
Marcos Llorente
I'd been keeping an eye on this lad for a while and then Real Madrid Castilla listed him.  We snapped him up for £850k as I was wanting another DM to compete with Kvist.  Kvist's performance stats had been declining, but at the end of the season Llorente had not improved on them in his 16 starts.  This leaves me with a dilemma over the summer as I had been planning to move Kvist on and bring up a young lad from the U18's as a homegrown.  It might be that Kvist stays now.  Llorente gets a 6/10.
Alvaro Medran
My scouts were raving about this lad, and his performance stats were excellent.  Hussain had been out of this world in the CM/A role but if he got injured I was short of a quality back-up.  Medran has bought for £7.5m and was only able to get 10 starts.  He performed like an able understudy should, solid, got the job done but didn't steal the show meaning it was easy to put Hussain straight back in each time.  Two goals and four assists in ten starts was reasonable with a pass completion of 78% matching Hussain's.  Alvaro gets a 7/10.
Mode
This boy was great value as I picked him up for nothing.  With the switch in tactic to playing full backs as complete wing backs I was using Iorfa out on the right a lot and James Henry was not able to be a decent alternative.  Mode was on the transfer list at Seville's B team and performing well so I gambled.  Iorfa got injured and Mode went on to start the last 30 games of the season, picking up an average rating of 7.52.  He completed more passes per 90 than our best performer, Tommy Rowe.  Considering he made no mistakes leading to a goal too, Mode gets a 9.5/10 from me.
Thalles
Ok, from a complete success to a complete failure.  I shelled out £13m and £75k a week for this striker from Brazil who was supposed to be the man to lift us to some silverware.  One goal in six starts, average rating of under 7.00 and he was moaning that he was on the bench and demanded to leave.  He has not played since.  I really hope I can shift him on over the summer.  3/10.
Sonny Nattestad
Yes, that's right.  I sold him to Real last season for £10m and picked him up again for £3m after we sold Stearman.  He seems to be lacking in confidence after that experience, but I expect him to be back to his best next season.  He played 14 games, picked up a rating of 7.23 and won over 9 aerial battles a game.  Well, he is 6ft 7.  7/10.
All in all, I was poor in the transfer market – especially as we made a loss of over £32m on transfer fees.  Only Sander and Mode made a real impact, so I must do better next time round.  I feel we need a goalkeeper and a decent back up to Ajer in midfield.
How would I sum up the season?  Well, league wise we improved moving from 9th to 5th and genuinely giving the bigger sides a game.  I felt we underperformed in the cups all things told, but we will have another go at them next season.
More importantly, how do I now compare to Brian Clough?  Well he wins this season hands down sadly.  By now he had won two European Cups and a league title with Nottingham Forest and Derby, with a couple of League Cups thrown in for good measure.  The fact I won Premier League Manager of the Year means little in this respect, it did not exist in Brian's day.  I have six seasons to catch up, but he is ahead right now.  That makes the score:
Darwen 1 – 3 Clough
Written by The Higher Tempo Press' gaffer @www.thehighertempopress.comcomontheoviedo
Buy one of his Johnny Cooper books, go on.