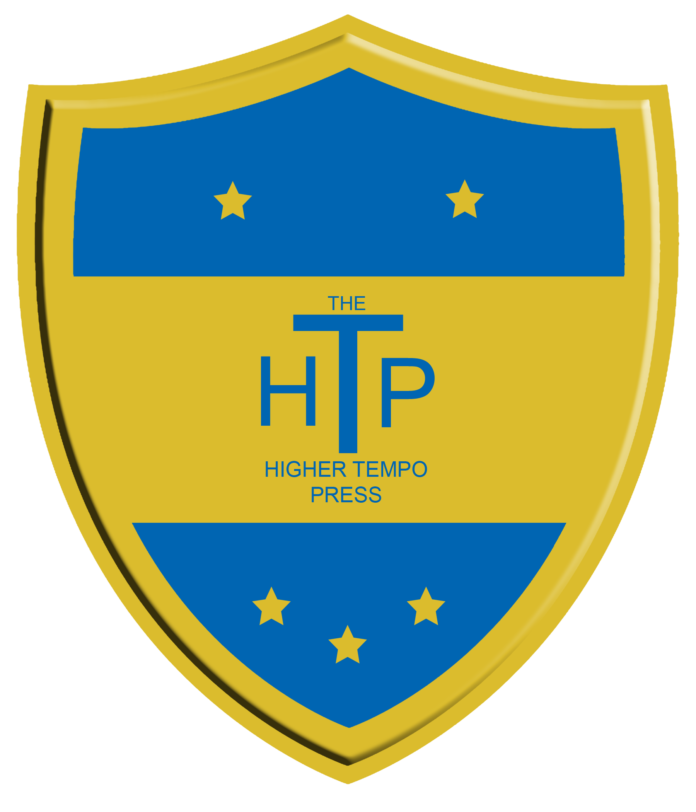 If you've not been reading the last few posts, how dare you enjoy the summer!? But allow me to catch you up.
We played through CM93/94, the first iteration of the Championship Manager format and the second in the series. We had a great time laughing at the past.
Then I moved on to CM2, which covered the 1996/97 season. As the title suggests, this was the second version of the series, and lasted from the 95/96 season right through to 97/98. My 96/97 season was irritating, as all my goalkeeper's had crisp packets for hands and there were a record number of goals scored around the country.
So, that brings us to CM3. Launched for the 98/99 season, the game saw a radical change in layout and brought together all the best ideas from the series so far. There was also a debut for squad numbers, reserve teams, many playable leagues and more players than Chelsea have out on loan. This was the management experience to end all management experiences, and the World went crazy for it.
As I've mentioned in the previous posts, Eidos/Sports Interactive saw all of this coming. They knew what they wanted to achieve, made 97/98 playable without the CD and the popularity went through the roof. They then released CM3 and the series landed for real. Computers were starting to take a serious upturn and I remember being gutted to learn my old computer couldn't handle CM3, and I was going to have to make do with 97/98. Little did I know than 18 years later, I'd be blogging about that game but that's one of life's great ironies.
It is therefore with a tinge of sadness I tell you that CM3 is the only game in the series I don't own, stretching back to 96/97 all the way through to the most recent Football Manager. I did download the demo, that allowed me to play half a season, but it was on my old knackered computer (the one not quick enough to handle it) and it wasn't really much fun as it took bloody ages to get through a week. The game went through some little tweaks from year to year, and by the time 99/00 was released I was equipped with a better computer and the dream was alive. For this blog, I'm going to play through a season on 01/02, the final game in the CM3 era but therefore the most polished. It's also many people's favourite ever version of the game, and I must say it pushes 97/98 extremely close for me in that particular title race. I should point out that the editor of this blog, Mr Darwen, has written two books from CM99/00 – I wasn't going to compete with that!
What's so good about it? Well, it was the perfect mix between the laid back 97/98 and the ultra detail of the more recent games. I could set a tactic and use it forever, but I can also bring in my own backroom staff. I can setup pre-season friendlies but I don't have to be in charge of them. I can run 10 leagues if I fancy it, but the most important feature of all is the network game option.
CM3 allowed you to connect with as many mates as you like and play the same game at the same time. The days of sharing the mouse were over. You had your office, they had theirs. I'm not ashamed to say I spent many hours playing network games in my teenage years, some of which were with a friend who went on to be my best man a couple of years ago. This game builds bonds, man!
Anyway, enough of my prattling, let's load the game up. You can see from the outset, things have changed quite a bit.
The quick start option loaded the game without things like player histories, though who these people are who couldn't wait 5 more minutes I don't know. Let's start new.
SO MANY LEAGUES! There's even a scroll bar. The "use real players" option was a little bit stupid, it just changed the names of all the players. Attribute masking was a neat feature, it basically meant that if you hadn't scoured certain leagues you wouldn't see all a player's skill set. I could select all, but I won't. We all have other things to do. So I'm going England, Spain & Italy and we'll have a couple in the background.
Whilst it sets off doing its thing:
Allow me to set the scene for you. It's July 2001, English football is a state of transition having appointed Swede Sven Goran Eriksson as the man to take us to World Cup 2002. Kevin Keegan started the campaign in charge but last one game. Anyway Sven has sort of rescued the situation, but we have a tough looking trip to Germany to come. Manchester United are the dominant club side, Fergie has partnered Dwight Yorke with Andy Cole and won the Champions League, and everything else. Liverpool are enjoying success in every other competition, having just won the UEFA Cup under Gerard Houllier. Arsenal, still under Arsene Wenger, are always in and around with their exciting French based squad, whilst Leeds have spent big on English talent and are reaping the awards which will never come back to bite them, ever. Oh look, it's done!
2001 was rife with people hacking into good people's Championship Manager accounts and causing mayhem, so now there's the option to password protect it. What a world we live in.
I can also select a nationality for myself now.
Then it's time to select a team. I'm sticking with Newcastle, but don't let that put you off. We finished 4th in this season in reality, which came as a surprise after 4 seasons of mid table obscurity. This is something my board, perhaps wisely, do not expect me to replicate.
The memory of the 96/97 campaign is still fresh in mind, no doubt. Speaking of which, you're probably wondering why I've skipped 5 seasons ahead. Well, a few reasons. Firstly, I already had 01/02 installed, so deal with it. Secondly, CM3 through to 01/02 are all quite similar, just each version is tweaked. 01/02 is the last in the series and therefore the most tweaked, so it'll give you the best blogging experience. Honest. It has nothing to do with point 1.
Anyway, the first thing to bring to your attention is that we've left behind the previous square menu screen and we've got a sidebar.
I have to say, when this first came into being it was a magnificent stride forwards. This made you feel like a manager, this was your office, all the news drops into your inbox and it was much more of a managerial experience. This layout stayed even when we moved into CM4 and the early Football Manager games, but more on that another time.
If I click my name down the left, there's options galore.
What's new? The reserve squad is now there, which I can control if I want to be here until I'm 80 years old. The ability to compare two chosen players is fairly neat, as you'll see here, as we compare Alan Shearer with Carlton Palmer:
So read into that what you will. The squad page has had a makeover too.
The options to sort by and filter are a great addition, I can now take out the unavailable players to save time. I also don't need to drag the player position to the player anymore, it's just a case of clicking on the blue box next to the player and the next position to be assign will go there. It's the little things in life.
Another addition is the greatest club competition in the World, the Inter-toto Cup!
As that's up…TODAY!? Jesus. Haven't even got my coat off yet. I best take a look at my options. As you can see, given it's bloody July, I have players at the Copa America (another addition) and some players out injured. I didn't want to do this…
Let's see what the coach has to say, out of morbid curiosity!
And that's why West Brom fired you.
Time to scour the market, just in case. Sir Bobby has just spent over £15m on Laurent Robert & Craig Bellamy so there's not loads to spend. The filter is handy, I can filter on just the interested parties.
So many retro options.
A new feature though is that I can send the scouts out. Where to send Wilfy Fleming?
He can tell me about the opposition. You can also see "staff search" at the top there, which allows me to hire coaches, scouts and even a physio.
As much as I'd like to hire George Graham, I have a swarm of bees to eat so I'll have to come back to that.
Forgot about all of that, I'll just bid for To Madeira and get Taribo West in on a free. Let's take on Wolfsburg!
This is not a lot of available players:
I've cobbled a team together, now for the tactics. The CM3 series was the first to allow you to save and share tactics, as the internet was much more of a thing by now it was ideal. With that in mind, I'll load my trusted 4-3-1-2 and by 'my' I mean I downloaded it when I was 14 and stuck with it ever since. Whoever invented the KNUT formation, I salute you.
The tactics screen has had a face lift.
There's now a with ball and without ball option, where you can decide where you team position themselves.
I've also got a whole host of options for what I can ask my players to do.
There's also a welcome return for the set piece list.
I can assign every member of my squad a place in the penalty queue if I wanted to. But just to be clear, I don't want to do that. Bizarrely, there's no option to pick your corner or free kick takers, with the game instead choosing your best from those on the field.
So, the match screen. It's fairly similar but now you can choose the game speed instead of having just two speeds; slow and fast.
We're going for very fast because I play Championship Manager at the speed in which I run out of energy at 6-a-side.
A nice touch too is the latest scores box. No longer must you wait for all the other games to load to find out if you've won the league, you can find out in advance that you haven't and take in all that disappointment as it happens.
For those wondering, this was an ugly game.
There's a few more stats than there used to be – still makes for an ugly game.
That scout report has come in.
Wolfgang Wolf. The Wolfsburg manager.
Steady on Charlie.
Oh ffs.
Good job I have all of those available players.
Won't that hurt?
Diego Gavilan, now there's a man with his head screwed on.
Anyway, he's in for naughty Bassedas and we've got a date with the Wolf man.
Lua-Lua gives us the lead but Wolfsburg equalise late on that's curtains for our brief flirtation with the Inter-Toto cup.
Some things never change.
That's a blip. Hopefully. Halmstad playing hard ball.
Chelsea trying to poach a scout off me.
Yes Westy!
A few weeks!?
Anyway, my scout is working hard in Sweden.
You can review all the scouts hard work by listing the players and sorting them by how much he recommends them. I'll take his advice and buy this full back.
This is news:
There's also now levels of fitness, so players can be risked if they are nearing a comeback.
Speaking of training, another new feature in CM3 is that you can customise training per player.
This basically allows you to be even more involved with the development of a player, so if I wanted somebody to learn to play on the right of midfield, I can now make that happen.
Of course the success of this will depend on how good your coaches are.
Things like this happen now:
Hmm?
Don't judge me!
In a more serious transfer, Selakovic wants to talk.
It's a familiar process but there's a lot more negotiation involved, if Selakovic turns this down it won't be dead in the water, which is a lot more realistic.
You've also got the option of customising the squad numbers, the days of 1 to 11 are behind us.
It doesn't make any discernible difference to the game though so I'll not bother.
This new rule was built in too, even though it is rarely utilised.
First signing through the door.
The full back is in too.
The Charity Shield is still an event.
The first day of the season and we're in much better shape with our big names back.
You can see there's also a referee now, as well as the weather and temperature. A 28 degree day here in London.
Matches can now be moved for TV, another realistic feature.
This was a good battle!
Another feature of this game is that the press are now more involved than ever. Mind you, it's not always all that detailed:
Hang about, this isn't right!?
Back to league action and Kieron Dyer is proving to be the main man.
I couldn't resist bringing this guy in.
If you don't know the story behind To Madeira, I urge you to Google him.
He's an instant hero.
I love that beautiful fictional man.
Time for the league cup draw now and if you're so inclined, you can draw it team by team, or do an automatic draw and sit back on the couch throwing thing at the TV when you draw Arsenal away.
Villa away on Halloween, urgh.
That defence is becoming a big problem though, I mean this in inexcusable.
Some things will never change on this game.
Player, young player & manager of the month is back!
Wiltord is livid. Livid I tell you!
This is a massive blow.
Urgh. What's happened here is the little pinhead has asked me for a new contract and I gave him it without checking the clauses. There's a moral here…
Oh Kevin…
This is actually remarkably cheap for Figo.
Le Saux meanwhile is a strictly 2 club man.
Despite Dyer leaving us high and dry we're still able to dish out a nightmare for Aston Villa in that aforementioned cup tie.
Gee, thanks.
England's failure to beat Germany consigned them to a playoff place, and they are in great danger of not qualifying at all.
As it is, England are humiliated over two legs and will not go to the World Cup.
We're doing ok in the league, Shearer finds his form in this goal-laden game.
Once again though the defensive problems are there…even if it is just two late consolations.
But our cup run ends at the hands of Man Utd.
However we soon make up for it with a big derby win!
Meanwhile, as one cup run ends the next one begins.
You can only imagine the hyperbole around this tie. Grazioli will be getting his suit ready for the inevitable TV appearances.
This is a bit rich.
But we are third as we head towards the busy festive period.
Being optimistic delights EVERYONE.
That optimism feeds on to the pitch and we finally get one over Fergie at the third attempt.
A nice addition to this version is the match report, so you can re-live those great incidents again. Here, we wrap up a 5-1 in over Boro and their goalie loses it.
Happy boxing day!
And with that, we've reached the half way point of the season. Here's how the table looks:
There's also the excitement of the League Cup semi-finals, where the old "warmed up balls" theory is in full effect.
You're probably wondering, "how is this idiot second in the table?" Well, it is a fine question. After a rough start, the sale of Dyer actually seems to have made us better. We're the top scorers in the league and now West has adapted we are pretty good in defence too. Overall, it's a great time to be alive.
Oh yeah, I also love To Madeira.
There are some right chancers in the list.
Please come back for part 2 where we'll learn if this cavalier attack built around a fictional hero can sustain a league challenge, and also if Arsenal will be able to go a whole season unbeaten (ahead of schedule, too). Until then, thanks for reading.
Written by David Black – you can follow David on Twitter @www.thehighertempopress.comcm9798 and also read his fantastic blog over at http://www.cm9798.wordpress.com