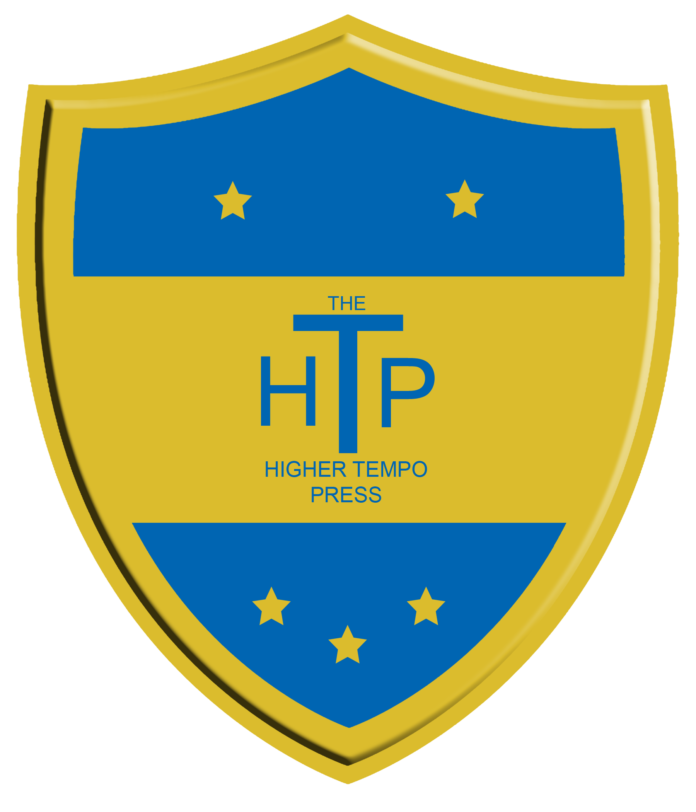 Folks, welcome to a new feature on The Higher Tempo Press.  As some of you maybe aware, I am also a director of a little Spanish football club called CD Torrevieja.  I got involved back in February, predominantly to help them start getting fans coming through the gate – a decade ago the players would run out to crowds of 2000 plus, today it is well under 1000.  I'll be writing about the club as the season goes on, and last Saturday we entertained Cordoba CF (relegated from La Liga) in our first pre-season friendly.
Carlos causes Corboba concern, briefly : CD Torrevieja 1 – 3 Cordoba CF
With Elche and Hull City U21's to come this week, it seems that the punishment for getting relegated from the top flight is a match against CD Torrevieja at El Vicente Garcia.  Cordoba, unable to survive in La Liga last season, arrived fresh from a win against Orihuela in the week.  For Torrevieja, this was the first outing for a much changed squad just five days into their pre-season training.
El Vicente Garcia's numbers were swelled, not just down to the size of the Cordoba support staff, but the anticipation of seeing how players that had competed against the likes of Messi, Suarez, Neymar, Ronaldo and Bale would fare against the talents of Vicente, Jorge, Rafa Gomez and Luis Carlos.  Those in attendance will have noticed the first stage of a minor facelift for the old stadium.  The morning had been spent with a group of local non-Spanish fans working alongside two members of the CD Torrevieja board in some impromptu painting and decorating of the main entrance.  It was great to see local community support, ranging from the donation of paint from James Cullen at Quesada Colours through to volunteers that cracked on, paint brush in hand.
Torrevieja lined up with a mix of faces from last season and some of the new signings made by manager Pedreno.  Many eyes were to be on Martin, back from a long term injury, Carrasco, dropping deeper into a midfield role at the age of 37 and Juanfran, top scorer for the last three seasons in three different clubs promoted from the Tercera divisions.
Torrevieja started the game brightly, just five minutes were gone when Luis Carlos, returning from Novelda, was played in by Rafa Gomez only to see his shot saved at the near post.  From the resulting corner Martin had a fine chance to open the scoring but was unable to make contact with the ball.  Minutes later Cordoba had their first sight of goal, a well hit strike by Adri Cuevas was beaten away by Oscar.  Paul thought he had put the visitors ahead midway through the first period, only to see his goal disallowed by a late flag from the assistant referee.
The first twenty minutes was played at a high tempo, Torrevieja's front four rotating and changing positions at will.  Cordoba grew into the game quickly, forcing Torrevieja to play a little more direct making it pretty easy for the experienced Corboba defenders.
The visitors took the lead courtesy of a disputed corner.  Vicente was adamant that Fran had touched the ball last, but the referee disagreed.  From the corner Florin arrived unmarked and headed home.  This gave Cordoba confidence and it looked like they were about to start expressing themselves.  Fidel gave Vicente twisted blood, turning him one way then another, before drilling a cross through thr six yard box.  Fortunately for Torrevieja nobody was there to convert.  Paul then broke a dangerously high offside trap.  Oscar took the initial sting out of his shot but Martin was needed to acrobatically clear the ball of the line with a diving header.
Then the game turned on it's head. Torrevieja finally put together an excellent move, full of invention, movement and crisp passing.  Vicente and Rafa Gomez overloaded the Cordoba left flank and Jorge was able to pick out the attacking right back.  Vicente rolled it to Luis Carlos who, following a clever one-two with Rafa, curled a delightful, low left footed shot round Juan Carlos and into the far right hand corner.  Now it was Torrevieja with their tails up and they finished the half the stronger of the two sides.
The second half went the way pre-season friendlies often do.  The higher ranked side moves up a few gears and the game gets stopped at regular intervals for another change of personnel.  Cordoba went ahead again in the 62nd minute, but not before another warning shot had been fired which must have led to "defending corners" being top of Pedreno's list for training.  Early in the second period Torrevieja failed to defend a corner properly and were let off with Fran Cruz missing from a yard out.  In the afore mentioned 62nd minute another corner was half cleared and fell to the substitute Xisco.  One touch was needed to bring the ball down, the next touch was to curl it into the top corner from twenty yards, a finish of genuine quality.
With fifteen minutes to go the gap between the two sides was exposed.  Arturo picked the ball up on the wing, left Vicente and David Rives trailing in his wake and slotted home.  It was a fine goal, one that would not have looked out of place in the top flight that Cordoba have fallen from.
The game ended 3-1 and all the appropriate pre-season cliches can be dusted down and used.  From the Torrevieja point of view it was a good run out.  Much needed match fitness will have been got, Pedreno will have a much clearer view of what needs to be worked on and there were the usual smatterings of very bright moments that can give the fans hope that a good season might be on the cards.
CD Torrevieja have two matches this week, kicking off with Elche on Wednesday night at 8pm.  Tickets for this are 10€.  Then, on Friday night, Hull City U21's will be the opposition.  Due to this now being the U21 side, tickets have been reduced to just 5€.  Anyone who has already purchased a season ticket (125€ or 100€ and available from the club shop inside the stadium on Tuesday's 1130-1330 and Thursday's 1700-1900) can get in for half price to all pre-season friendlies.  For more information, contact the club on [email protected]