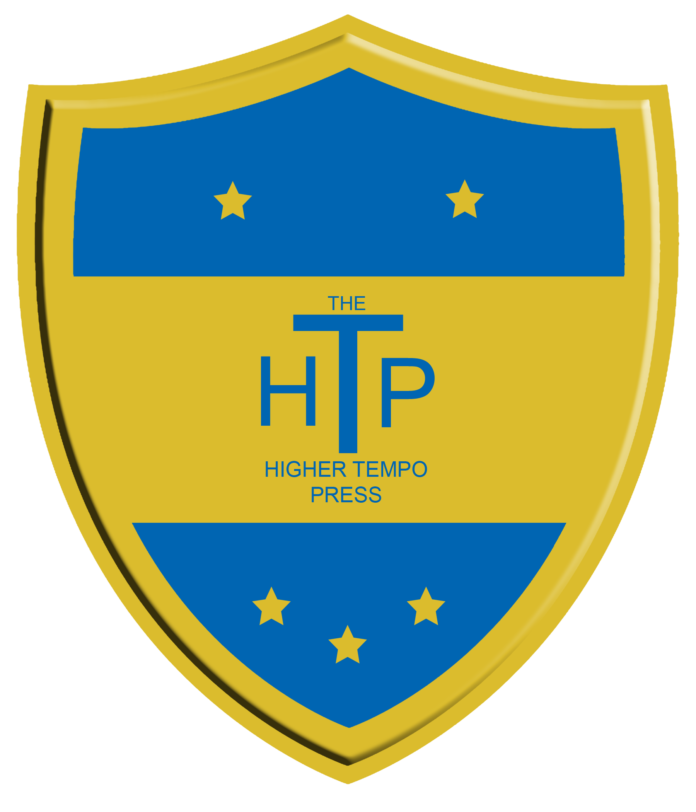 As those that have read the first couple of parts will know, I am a disciple of Brian Clough.  For me, he was the greatest manager England never had – he knew how to create winning teams and provide a decent interview.  I'm trying to overhaul his trophy total between 1971-1981, if you want to know why then go and read the first instalment and the second one here.  Done?  Let's crack on then, it's Premier League time!
Unsurprisingly sticking to the theme, this is the review of the 2015/16 season where Wolves returned to the top flight for the first time since 2011/12.  I matched Brian Clough in getting the club promoted in my first season, could I emulate his success at Forest by winning the title at the first attempt or would I be more Derby-like and finish fourth?  Let's be honest, both were big asks considering the bookmakers and media had us down as certainties for relegation.
Before the season started I read pretty much everything that Rashidi of www.addictedtofm.com has ever written.  I knew that the jump from Championship to Premier League was going to be tough and that he had wowed me by making WBA kings of Europe in pretty quick time.  How did he do it, and what could I use?  We had won the Championship by out-passing everyone and having an attacking trio that caused havoc.  I did not feel for a second that it would wash in the top flight though, so I set about some tinkering.
What I learned mainly from Rashidi was about setting up a base structure to a team and where and how to adapt game by game.  I wanted us to still keep the ball as best we could, but I wanted us to be snapping around and winning it back where possible.  It saw the introduction of two roles I had not used in FM15, the BWM/S.  They were going to be key.  I also restructured the attacking trio, pushing the shadow striker up to a DLF/A and dropping the AP/A into a CM/A role, flanked by the two ball-winners.  After pre-season it looked like this:
We were still lined up to work the ball into the box, close the opposition down as much as possible and dominate the middle of the park.  Depending on the opposition I was planning to set the defensive line at different points, sometimes play narrower and sometimes play with more discipline – for example, as the start of the season commenced we struggled against a 433 so I started setting us to play narrower and we coped a little better.  Equally with the defensive line, depending on how the game was looking I shifted between much higher and standard.  If you look at our results before Christmas, below, I think you would agree it worked!
I also felt we needed some better players, but I had a limited budget and some moneyball rules to stick to.  Using my "Searching the Stats" system I was able to uncover some bargains, mainly hitting the Scandinavian market like the good old days of Championship Manager, but also picking up a striker that has hitting my KPI's in Monaco's second string.
Fossum was 18 and the scouts loved him.  I loved him as he was passing a ball over 35 times per game at a % higher than 75.  Plus he was cheap.  Gustafson, he was doing the same passing wise but was also getting over 50% of his shots on target and had a release clause meaning he would be less than a million.  Bargain!  I was hoping Ole was going to be an upgrade on Ortega, but as the season unfolded I started to wonder if the HB role was one for an older man.  I was delighted when Bournemouth came in and paid over the odds for George Saville as it gave us more flexibility financially.
How did the first half of the season go?  Well, the fixture list was not kind to us as we faced Man City, Everton, Liverpool, Spurs and Arsenal in the first five games.  Impressively, we beat Everton and Arsenal and were not battered in the other games.  We were 2-0 up at Anfield but failed to hold on.  In fact, our first humiliation was when we faced Memphis Depay and United and we got stuffed 5-1.  Have a look at those results, if the season finished on New Years Eve I would be a happy man!
That meant we went into 2016 with the league table looking like this!
Fifth place!  Sure, to actually beat Brian Clough we needed to either win the damn thing or come fourth but realistically for us not to be even worrying about relegation was one hell of an achievement.  We were competing and going into matches, other than against the traditional big four, confident of getting three points.  The players were featuring prominently in the league player stats, Siggy hammering in the goals and Dave Edwards amazing everyone from the middle of the park.  At the back, big clubs were starting to sniff around Stearman and Batth and I didn't have much hope of not losing one of them.
Siggy backed up his 30 Championship goals by getting 20 in the top flight, well done sir.  Looking at the rest of his stats told be the bigger story.
2.51 shots on target per game means you will score goals, and that is what he has been doing.
Dave Edwards was standing out as the best player in the division on current form – how so?
Key passes and assists – at this point 1 in 5 of his key passes was leading to a goal, I'll take that all day long.
The standout performer of the new boys at this point was Gustafson.
55 passes per game at a completion rate of 90%, playing as BWM.  Possibly the steal of the season.
I enjoyed Christmas and New Year and was hoping to get to 40 points as soon as possible!
The January transfer window activated another rule of mine, well a rule of Soccernomics actually – if a bid comes in that exceeds a player's value, sell him.  Therefore it was goodbye to Danny Batth who moved to Monaco for £14.25m.  Considering the original bid was for £7.5m, I felt we had done well.  I then used the money to purchase a Faroese defender as his replacement, and another attack minded midfielder to provide stronger back-up to Edwards.
Nattestad was overachieving in all the performance KPI's so although he was more expensive than I ideally wanted to pay, at only 21 I felt I had a player that would slot in straight away and only gain value.  Hussain was also another bargain, a Norwegian international who was on the money in the passing stats.
Having been knocked out of the League Cup early I was very disappointed to see Birmingham knock us out of the FA Cup in the 3rd Round.  I had played full strength sides in both games, but I did wonder whether my approach of not giving any team talks before the game needed to be revised for cup matches.  I made a note to look at this in future seasons.
The second half of the season was spectacular.  We started 2016 unable to find a win, losing to Birmingham, Everton (6-1!) and Arsenal 3-0.  I was starting to think that 40 points might be a stretch, but then we steadied the ship with consecutive draws with Liverpool and Spurs.  Then, boom.  We won five out of the next six, before giving Chelsea a fright and going down 4-2.  We then bounced back and won four of the next five.  Going into the last two games of the season, we were still fifth and just ahead of City.  Then, deep into injury time of the final game, Norwich went 3-1 up against us and it meant that if City scored again they would go above us for the first time in the run-in.  They didn't and Wolverhampton Wanderers, promoted just last season, qualified for the Europa League in dramatic fashion.
Considering this was my first season managing in the Premier League I was amazed.  I mean, this was Wolves, fifth.  Look at the table, I mean look at the table.  We finished above Arsenal and Manchester City.
Some of the performances were stunning – highlights for me were beating Arsenal 4-3 at home, Newcastle 5-1 at home, West Ham 7-0 away and coming back from 3-1 down to draw with Southampton towards the end of the season.  Proud does not sum it up.
If Siggy had not had his ankle broken in the Southampton match he would have got 30 Premier League goals for sure, and for David Edwards to finish third behind Costa and Hazard is no disgrace.
Most of the new signings were successes.  The return Kamara gave me for an £800k outlay was brilliant – 13 goals in 19 starts is value for money.  Gustafson, Sonni and Fossum were all key players for us and will continue to be so next season.  Hussain would have been, but had limited chances to show Molineux what he can do.  Afobe started to play like Heskey on steroids.  He was big, strong, linked up play and even scored goals.  Young Jordan Allan, still only just 17, also scored some vital goals – I don't feel the need to look at strikers over the summer.
This is how the squad performed in terms of my KPI's.
Sonni and Stearman will, hopefully, remain at the club next season and form our defensive partnership.  Neither of the lads that played in the HB role, Ole or Sivert, were particularly awesome according to the average rating, but their passing stats were ok – I have decided to move for an older player in that position, breaking one of my rules on only signing U23's.  James Henry and Tommy Rowe will continue to hold down the wide berths in the side, with young Hunte hopefully maturing into a good understudy for Tommy on the left.  I may need to go shopping for another wide right to support Henry.  In central midfield I believe I am stocked well enough.  Edwards, Gustafson and Fossum all passed the ball brilliantly, and I have adequate cover in Hussain and Sivert.  I will probably look to move McDonald and Wichmann on and see what I can find to replace them.  Up front, as I mentioned, I am more than happy.
So Mr Clough, how did we do?  Well, I think it is tougher to win the top division having been promoted than back in the 70's so I do not think I am talking myself up too much by suggesting that qualifying for the Europa League at the first attempt is probably doing better than Brian's first season in the old First Division with Derby (they finished 4th).  However, winning it with Forest at the first attempt was special, so I would say that Brian Clough just about shades this round.
To keep up with great man I need to win the title with Wolves within the next three seasons, and some European success before then would definitely be comparable.  A decent cup run would be nice too, hey lads?
With all this Premier League money floating around, we are off to Dubai this time.  Catch up next week!
Written by Chris Darwen, author of "Johnny Cooper, Championship Manager" – available on Amazon.