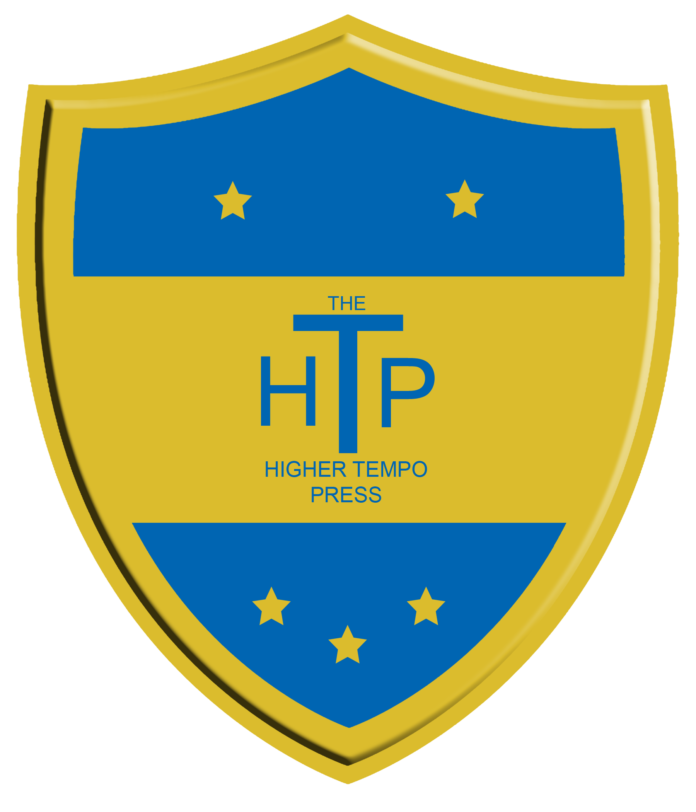 Ironically, the longest season I have ever played on FM turns out to be one of the shortest written articles I have done.  I would apologise, but I am still recovering.  Let's see how Wolves got on, shall we?
You know how it goes now guys, I'm going to review the third season aren't I?  Wolves finished 5th in the Premier League last time round, meaning we qualified for the Europa League.  Adoration from the Wolves faithful is a special thing, I can tell you.  However, in true Brian Clough style I wasn't approaching this season with a view to purely consolidating what was achieved in 2015/16, the aim for this campaign was silverware.
As usual I shall break events down into pre-New Year and post-New Year.
Pre-New Year
Following the successful season, I approached the summer transfer window with clear targets in mind.  I felt James Henry needed a decent back up on the right of midfield, so was delighted to bring in Franco Polo from Newell's for £1.9m.  I also made the decision to step away from one of the self-imposed "Soccernomics" rules and desired an experienced man to play half back.  In came William Kvist for £3m from FC Groningen.  With Kuszack departing the club having been a solid back up 'keeper for two seasons I needed a replacement, so in came Daniel Bentley on a free from Southend.  My final signing was another Swedish midfielder, Lundesmo.  He cost £1.2m and was hopefully one for the future.
We might a fantastic start to the campaign, unbeaten in our first eleven competitive fixtures.  This saw us at the right end of the table, topping our Europa League group and progressing in the League Cup.  October saw our first sticky patch, getting hammered away to Fiorentina, Arsenal and United.  In-between those results we knocked the Anfield lot out of the League Cup.  I was starting to get restless though.  The tactical system that we used last season, despite getting us off to a good start, was starting to bore me and I began tinkering.  I felt we were struggling against the bigger sides, and also against any team that played a 433 or 4231 against us.  Each time I thought I had found an answer it would come crashing down in the next test.  Therefore our form became somewhat unstable, a little like Mr Clough after a few whiskeys.  We qualified from the Europa League group and, amazingly, knocked out Man City in the League Cup quarter final.  To counter that we lost to City and Liverpool in the league.
By New Year's Day the table looked like this:
We were playing more games than I was expecting, and tired legs were kicking in all over the shop.  My initial decision not to over inflate the squad with squad players looked like it might be coming back to haunt me, and things got worse in January.  Take a look at some of our performance stats though, things didn't look too shabby.
Post-New Year
I don't like the January transfer window.  Real Madrid bought Sonni off us right at the end of it and he was, frankly, irreplaceable.  We made excellent profit on him, but that wasn't really much of a blow softener.  Due to the late timing of the transfer we were unable to bring anyone in that was up to the required performance levels.  We did manage to bring in Ajer, a 6ft 6 Swedish giant who was killing the passing stats.  He was a snip at just over £1m.  We also took ex-Real Madrid starlet Jack Harper off the free agents list and tapped up a young Brazilian called Zidane.  I have to admit, I signed in the hope the name meant something.  With Siggy being made of glass this season I made one final, late move in the market.  Luka Jovic for his release clause of £5m.  If I could get him to be as good as his reputation then I had a world beater.
At first it looked like we may have got away with losing our best defender.  We beat Everton in back to back matches, Premier League and FA Cup Third Round.  We then turned them over in the League Cup semi final and booked a place against United at Wembley.  Afobe was hammering them in from all over the place and Jovic was starting to settle.  We battled bravely at the home of football, losing 3-2 in extra time – United claiming the first leg of an eventual quadruple.  We bounced back instantly, knocking AC Milan out of the Europa and then the wheels came off in dramatic fashion.  Tinkering does not pay, it really does not.  We failed to win in seven Premier League matches and plummeted away from the European spots.  Somehow we managed to beat Rennes in the Europa League to save it from total catastrophe but we had been found out.  I turned to the page marked "Bielsa" in my FM tactics book and rolled out my 3313 overload.
I will not lie, I expected it to crash and burn very, very quickly.  I was somewhat surprised when we turned the tide with a 3-0 beating of Nottingham Forest in it's first outing and followed it up with a stunning 3-1 win at Molineux in the Europa semi against, obviously, Everton.  We then stunned Goodison by beating them 4-3 having been 3-1 down on the night and were in another final.  By this point I was resting players for the league games and we got turned over, rightly, by Spurs and City meaning we ended the season in a disappointing ninth place.  But, we had one final game, one final final, against Inter Milan.
We started like Usain Bolt, out of the blocks in a flash and were 2-0 to the good after 16 frenetic minutes.  Sadly, like Bolt, we were not able to run at that pace for the entire marathon but the first 100 metres were pretty amazing.  Inter pegged us back and led 3-2 in injury time when young Jordan Allen saw his twisting header clip the post and bounce wide.  It was over, the dream was done.  61 games played and nothing to really show for it – to make it worse I had wrongly thought that being beaten by United at Wembley would give us Europa League football again providing they qualified for the Champions League.  It appeared not, it appeared not.
Some decisions now need to be made before I embark on the fourth season.  Do I stick to my 3313 for a season and see where it takes us or do I revert back to the 2152 that served us so well in our first season and a half in the Premier League?  If I choose to go with the 3313 someone like James Henry is going to become very much surplus to requirements.  Thinking aloud, I would probably retain him in case I bottle it and decide to revert to the original tactic.  We do need to recruit at least one, ideally two, excellent defenders and if there is a match-winning central midfielder floating around at the right price I might go in for him too.  Without European football, which will be missed after such a fantastic first effort, I won't go stocking up on players – the focus next year will be on getting back into the top five in the league.
I think this season goes down in history for Wolves.  A European final and a day out at Wembley does not come along too often for a regional club.  In terms of "Beating Brian" this one goes down to Mr Clough though, as in his second season in the top flight with Forest he won the League Cup and the old European Cup.  Close, but no cigar.  Therefore, after three seasons, I make the score:
Darwen 1 – 2 Clough
I'm off to mourn the end of the longest season of my career.  Catch you next week.
Written by Chris Darwen, author of "Johnny Cooper, Championship Manager" – available on Amazon.