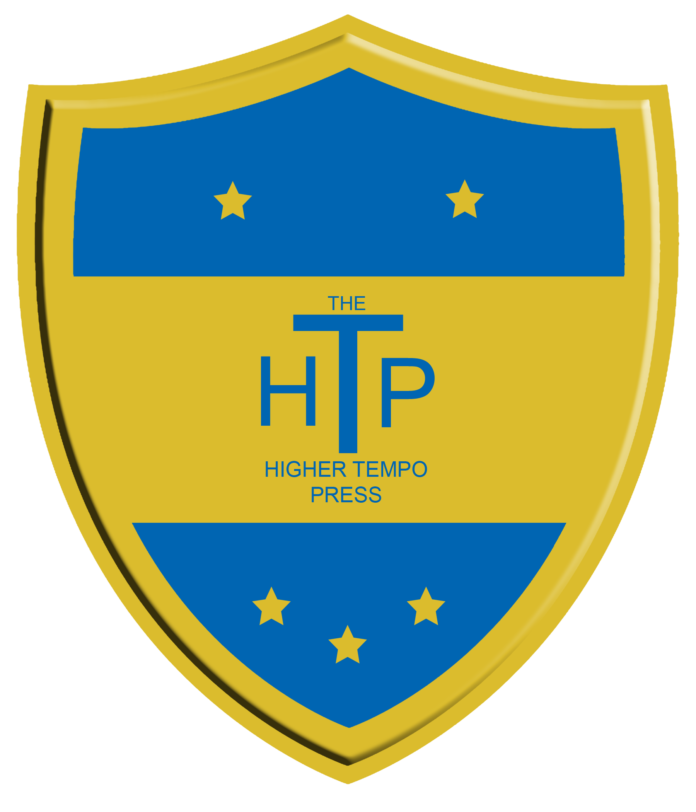 Our Classic Championship Manager series leaps like a leopard from CM93/94 or CM96/97, and again Newcastle's finest manager since Joe Kinnear talks us through it…
If you joined me last time on the play through of CM93/94, you may have been lying down in a darkened room trying to get over the fact that Trevor Francis led Sheffield Wednesday to Premier League glory. Just me then? Bloody Chris Waddle.
I'm hoping to put that debacle behind me as we move on to Championship Manager 2, which was introduced for the 1995/96 season. With a more friendly overlay, this was the game that really launched the series into the next level. The layout and features of the game did not change much from the launch of CM2 through to the final iteration in the 1997/98 series, but allow me to summarise some important factors.
The 95/96 version was the first to include playable Scottish Leagues. You could only play in England or Scotland though until 1997/98, more on that later though. Alternative versions of 95/96 were released to cover the European Leagues, one CD covered Spain, Belgium & Holland whereas the other included Italy, France & Germany. You could only load one league per game though, but the groundwork was built for the multi-league monster you have today.
As a result of the minimal changes, if you had 95/96 you could buy a data update for the 96/97 season. Wikipedia tells me that 96/97 included a playable Italian league, but my version blatantly doesn't have that feature.
Anyway, this led into 1997/98 which became my favourite game in the series, so much so I still play the game to this day and write a blog about it. Cheap plugs out of the way, it was the first version to allow up to three leagues to run at once and was able to be played without the CD present, a marketing ploy that raised the profile of the series before CM3 was released for the 98/99 season.
For this particular blog, I'm going to play the middle game in the series which is 1996/97. I had wanted to play 1995/96, but I never owned the game and downloading it has led to some battles with Trojans and viruses, and nobody is a fan of that.
So I've loaded up 1996/97, which miraculously I still have the CD for. It was my first CM game but I was 8 and not very good at it. Having said that, 19 years on there's no guarantee I'll be any better. I'll be running the English League and I'm going to reprise my role as Newcastle manager, still bitter from being pipped to the title at the end of the previous blog. Manchester United famously pipped Kevin Keegan's Newcastle to the title in 95/96, overturning a 12 point deficit and causing Kevin Keegan to malfunction live on Sky.
English football is on a massive high at the start of 96/97 having just reached the semi-finals of Euro 96. It was a real kick to the Keegans to lose on penalties to the Germans again but it put the pride back in English football and the fans connected to the team again. One of those stars, Alan Shearer, has just moved to Newcastle for £15m to join Ferdinand, Asprilla, Beardsley & Ginola in one mighty attacking lineup.
Unlike CM93/94, Eidos have got their act together and all the English leagues include the correct number of teams. There's also the added "bonus" of being able to turn on commentary by Clive Tyldesley to accompany the usual text commentary. Happily, this is very much optional. In equally good news, Andy Townsend is plying his trade at Middlesbrough, so there's no fear of him joining Clive for a good bit of pointing out the obvious.
So with a new game loaded, I'm once again going to be Newcastle. As mentioned earlier, they threw the title away in 1996 and it broke Kevin Keegan, so much so that he walked out in January 1997. With that in mind, I'm going to save Kevin the indignity of resigning again and take his job, with a view to knocking Manchester United off their perch.
The game has ran through the usual loading page and we're informed World Cup 98 qualifying is to get underway – here's England's group.
Much easier for England than in real life, there's no Italy. Belgium aren't a bad side though. Anyway, that's not my problem.
This is something to look forward to:
You can already see though, news is presented in a much neater way than in 93/94.
To that end, look at the main screen:
Much better than the 93/94 layout although primarily the same. Let's see what I'm dealing with:
Blackburn want Les Ferdinand – good luck with that. It's a truly marvellous team going forwards but could do with some attention at the back. Let's look at the transfer market.
Some similarities here but the big difference is the player search.
I'm now loaded with options, and that includes searching for "foreign" players in the same screen as the English players. I can use filters on everything from age to value, or I can just search generally on a name. Here's a look at the most valuable players in the game.
My own players excluded from the list, otherwise Alan Shearer would slot into 2nd spot, as he is worth a mighty £16.5m.
When you bid for a player now, rather than getting an immediate decision you have to wait for the bid to be accepted, and then for the player to make a decision.
Unfortunately I only have £2.5m to play with, probably due to just shelling out £15m on Alan Shearer.
I'm pretty sure this shouldn't be the case!?
So there'll be no Tino during this game, which is a blow. At least I have Paul Kitson…
There's only two injuries in the squad, Tino is one, this poor bugger is the other.
The eagle eyed amongst you will also have noticed there is a date in the top right. So whilst in 93/94 we had "Week 1" CM2 has upgraded to the calendar and it's Thursday August 1st – 17 days until the Charity Shield. Let's continue.
Sod off!
Choose wisely Christian. Actually, don't. Pick me.
The contract screen now allows you to set the length of contract and the weekly wage on the same screen rather than separately, but it's generally a more pleasant experience.
With the dollars offered to Worns, we now just have to sit and wait.
That's a blow. There's also this feature, which is like dangling a carrot.
Which leads to this, more often that not.
Match day is here then and the team selection screen isn't massively different, you still need to drag the numbers to the players.
The tactics screen is much nicer, too.
Captain is selected by dragging the little "capt" symbol down the left. The forward and backwards runs are amended by right clicking and dragging on the tactics pitch, which is neat and much easier than the old method. They've done away with the ability to select a penalty taker, though this did return in 97/98, along with the introduction of choosing a free kick and corner taker.
I'm banking on Beardsley being as good as he was on 93/94 but I doubt it. There's a new match day screen too, along with a more constant stream of text commentary rather than just the key incidents we got in 93/94.
Commentary is very much off, sorry Clive. Pressing the space bar makes the commentary come quicker too.
When goals have been scored, they are now displayed along with the minute of the goal, a simple thing but in 93/94, once it went in it was lost forever.
It's fair to say this could have gone better, particularly for Shaka Hislop.
I mean really, who plays a 3? Might need to make that budget stretch a bit.
I've paid £4m for this guy, which should help shore things up.
The first game of the league season arrives – you have to love that sponsored title.
Very ironic that the first game is against the champions of the 93/94 experiment. Shaka plays another blinder…
Or maybe that's just "blind"? Beardsley getting a 10 is familiar at least.
CM2 does give you a bigger array of stats than its predecessor.
Still, it could be worse. We could have conceded a Stuart Pearce hat trick!
So many problems here.
The other results on a goal crazy day.
Cup draws are now a more formal announcement.
I'm sure FC Choc Ice will pose a great threat.
Things don't get any better away to Leicester, though Beardsley is bang up for it.
Don't hold back lads.
I wonder what they'd have to say about Kevin Pressman's performance?
Fair to say they hedged their bets when naming the Champions League.
Some group though, I'll stick with this:
Fortunately, it seems Ludek Miklosko is the only Goalkeeper worse than Shaka.
Manager of the month awards are here – the player and young player of the month awards have been scrapped for CM2.
Also in CM2, as you saw at the start of the game the International fixtures are actually included, so in addition to being able to view the squad, you can also see fixtures and match reports. As a result, the call up news is a little bit more detailed.
When those matches happen, you're invited to view the match report:
Grim times for Nothern Ireland here.
Can anybody explain this?
Now seems like a good opportunity to run through the other options on the main screen:
Done – Continues the game
Competition Info – Allows you to dig into any competition and view the League, the top scorers etc.
Squad Details – See the squad of any team in the game, their fixtures and so on.
Manager Info – Job news, performance points, the option to resign/holiday
Board Confidence – Get a review from the board.
Save game & Options – Turn on the commentary or save and quit.
Transfers aren't announced like they are in CM93/94 or even in 97/98, but you can view the list of transfers on either a domestic level or abroad.
Alan McLaren from Rangers to Barcelona. Just let that one sink in for a moment.
Meanwhile Coventry are subjecting me to Paul Kitson.
We beat FC Kosice 3-0 at home but this catches my eye.
"Boffin" is hardly the coolest of one named footballer names is it?
There's also an array of different backgrounds, which changeover depending on what is happening. Here, we see the Coca-Cola cup background.
We continue to leak goals, despite Paul Kitson and Sol Campbell sharing a 69 here.
The reason? Bloody Hislop again.
Maybe that wasn't such a bad result?
After beating Lincoln 7-0 on aggregate, this doesn't worry me:
I can sort the squad by various things – value, condition or in this case, average rating, to see who my better performers are.
So many bad performers…mainly goalies though. They'll need to be on better form for this.
This is a popular result.
Anyway, it's already very apparent that I'm struggling to replicate the 2nd place finish 93/94 brought me. In fact, it's been a disaster.
Sheffield Wednesday definitely won't be replicating their success…that goals against column is amazing.
The England squad is actually fairly normal…and Alan Wright.
Our UEFA Cup run is going well, and the draw could have been a lot worse!
So whilst our league form leaves a lot to be desired, we're unbelievable in the cups.
Even Schmeichel is at it, this game hates goalkeepers.
Not much of a reward though.
We've got another quarter final to look forward to, and this isn't too bad of a draw to be honest.
Bring back Terry Venables I say.
Mind you I'm heading for the scrap heap myself…how does this happen!?
Fortunately we show some resolve to win away at the league leaders.
Do I deserve this? Probably not.
Roy Evans has had a few nice visits from the FA but now it's my turn.
So as we reach the half way point in a tumultuous season, it's fair to say it isn't going to plan. We're nowhere near the top – and it was at this point in real life Kevin Keegan packed up and left with his side in 5th place. I won't be doing the same, though I'll probably be fired before long.
Things are looking good if you're from Merseyside – Everton are having great success from Kanchelskis and Duncan Ferguson. Liverpool and Man Utd always do well.
Things have gone terribly for Sheff Wed, conceding 62 goals and failing to win a game. David Pleat is definitely no Trevor Francis.
The scoring charts have a familiar look to them.
Roy Keane – goalscoring midfielder.
The assists are more of a mystery.
But the average ratings are inexplicable.
So, join us next time to see how the second half of the season pans out. I'll hopefully remain in a job until the end of it, and maybe even make further progress in the cups. But more likely the whole getting fired thing.
Until next time!
Written by David Black – you can follow David on Twitter @www.thehighertempopress.comcm9798 and also read his fantastic blog over at http://www.cm9798.wordpress.com