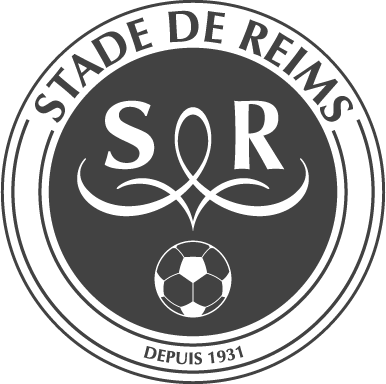 Away from all the drama, corruption and controversy surrounding football these days, football management games are, ironically, the best escape. I say ironically because with every new version released in glossy shrink wrap, the games converge more towards reality than ever before. For some, Football Manager has become saturated with complexity and turned gamers off. I admit to being one of them although that hasn't stopped me from buying most of them since 2005 with hope of finally breaking away from my true love – Championship Manager 01/02.
Ask most FM players now and they speak fondly of it like an old high school crush. It was the final game in the "third series" and – without updates – holds the most memories in terms of stellar performers who never lived up to their computer lives. The likes of Cherno Samba, Kim Kallstrom and Kennedy Bakircioglu were world beaters on the game but didn't quite live up to expectations on the pitch (although Kallstrom has done he best, playing for Arsenal albeit past his prime). The graphics were antiquated in comparison to FM, there was no 2D or 3D match engine and there were bugs aplenty. But that was all part of the charm and that's why I've stuck with it for the past 14 years. Most recently, I embarked on a series based on the wonderful work of Alex Stewart over at The Set Pieces.
Using Football Manager 2015, Alex decided to test whether a club could be run successfully using altered rules based on the Moneyball system, made famous in baseball, as well as statistical analysis from books like Soccernomics. Using these techniques, Alex took a sprightly Bristol City side from League 1 all the way to the Premier League and European glory in ten seasons. With my own series, I tried these techniques on 01/02 initially with Frejus in France, but due to multiple file corruptions, my journeys have also involved Italian side Bologna and most recently Bradford City where I am currently in the Premier League after successful promotions and a couple of Champions League campaigns.
With this 10-part series, however, things are a little different. I have chosen Stade de Reims as my designated club and while I will be following most of the Moneyball rules, my main aim is really to recreate a legacy. During the 1950s, the club were the best in France and were minutes away from being the best in Europe. Reims stand as one of the most successful clubs in French history with six Ligue 1 titles, two Coupe de France trophies, five Trophée des champions titles and finishing as finalists in the 1956 and 1959 editions of the European Cup. The likes of Raymond Kopa, Just Fontaine, Roger Marche, and Robert Jonquet all played for Reims during their heyday and featured for the France national team during their semi-final run in the 1958 World Cup. The club couldn't continue this success past the 50s and later found themselves relegated into the lower tiers in the 70s. With Moneyball and a bit of fairy dust, I hope to bring them back to the summit of French football and finally capture the coveted European Champions Cup trophy. Making money isn't the priority here – it's making history.
As I said above, I will be following most of the Moneyball rules but I've decided to amend a few for artistic licence. The new revised rules (which I will call Moneyball Prime) are as follows:
1. Net wage spend is more important than net transfer spend
2. Don't needlessly splash out on new players or sell old ones when you take over a club – the New Manager Syndrome
3. Only buy French players who impressed at international tournaments.
4. Have no more than two players at any given time in the squad from the Netherlands, Brazil and England.
5. Sell your players at the right time: when they're around 30 years old, goalkeepers aside
6. Use the wisdom of crowds: ask all your scouts and a Director of Football if you have one
7. Buy players in their early twenties, but you are allowed to buy one player as long as there aren't any over 30s already in the squad.
8. Centre-forwards cost more than they should
9. Sell any player if a club offers more than they are worth and try to replace them before they are sold. Reject bids for equal or less.
10. Don't buy players if you don't need to: develop a youth network and try to develop your own players.
With that out of the way, let's see how my first season went.
—–
I actually started with four matches left of the 2016/17 season. The transfer window was closed but I had no intention of bringing anyone in until the summer anyway. I chose a tactic I'd used previously called "Mentalist" which is a 4-1-2-3. A win, two defeats and a draw just secured safety as we finished 16th.
There were transfers already arranged before I joined but I cancelled some as they looked inadequate. After some replacements, I signed six players in total. Striker Jean-Michel Joachim came in from Nancy for €1m, central midfielder Salif Cissé from Pfullendorf for €40k, centre back Christian Cissé from Nancy for €50k, midfielder Hugo Rodríguez from Red Star 93 for €300k and left winger Yannis Salibur from Guingamp for €775k and defender Kalifa Traoré from Angers on a free.
The majority of the players I did have were quite good so I had confidence in them at least qualifying for Europe. Pre-season lasted just over a week and resulted in 3 wins and just one goal conceded. This acted as the catalyst for the rest of the season as we stormed into first place by the second game. Wins over Nantes, Nimes, Bastia, PSG, Nice and Angers gave us 6 wins in our first 6 games before a draw with Toulouse and a defeat to Bordeaux but that did little to thwart our charge.
Not having European football to distract us meant we could fully concentrate on the league. By year's end, we were still top and had already tallied up 19 wins from our first 21 games, losing just one along the way. January brought with it the first domestic cup of the year, the League Cup. It also brought a bloodbath in the way of transfer out.
Paul Baysse and Antoine Conte left for Valenciennes for €5.6m in total, Prince Oniangué and Hugues Ayivi for Toulouse for €7.5m, Ibrahim Gassama went to Arles for €1.8m and our biggest payout: Chris Mavenga signing for Caen for €6.5m. €21m for the summer war chest. I refrained from signing immediate replacements as the backup players in the squad were more than capable of stepping up to the plate.
In the League Cup 2nd Round match, we came up against Dijon. Only 7172 people turned up for the 2-0 win with goals from right back Christopher Glombard and wonderkid Dany Nogueira. Two weeks later, we thrashed Thaon 4-0 in the 9th Round of the French Cup before a 5-0 win against CA Bastia in the League Cup 3rd Round. Meanwhile, back in the league we suffered our harshest defeat of the season in a 5-0 demolition at the hands of Toulouse.
Standing light years ahead at the top meant we could afford to lose points but I was hoping this wasn't the start of a rough patch. Shades of Newcastle in 1995/96 came to mind, especially after a 2-2 draw with Bordeaux but back-to-back wins against Valenciennes, Nimes and a 7-1 rout of Lyon got us back on track. Our domestic campaign continued to grow from strength to strength as we beat Saint-Malo (4-3), Lyon (3-0) and PSG (2-1) in the French Cup to reach the semi finals. Meanwhile in the League Cup, a win over Rennes pushed us into the semi final. However, this is where our run ended as Nice knocked us out with a 2-0, in front of 22,999 home fans. Gutted. At the very least, we had the league and cup double still up for grabs in our first season. This would be quite some achievement considering I had given myself a grace season to tidy the team up.
Just one more defeat all season and we had wrapped up the league with 3 matches to spare. We had scored 101 goals in the process with nearly 18% of them coming from Dany Noguiera. His 27 in 33 games were crucial in both league and cup. It was our first league title in 56 years and the start of things to come. As for the French Cup, well that couldn't have gone better. We beat Rennes 4-1 in the semi final thanks to goals from new signing Jean-Michel Joachim, youth striker Gerjohn Kyei (2) and Danish midfielder Mads Albaek. The final was contested on a wet Saturday afternoon in May in front of 81,293 excited French fans. They witnessed a disciplined defeat of Bordeaux as Stade de Reims won in the Stade de France 3-1 with goals from Willy Sagna, Mads Albaek and Dany Nogeuira. This sealed our first league/cup double in 60 years. Quite the diamond jubilee.
So, how did our new signings do? Jean-Michel Joachim was more of a backup for the likes of Nogeuira and Ngog but still managed 8 goals in 13 games and a 7.13 average. Both Cissé's were tremendous in defence and midfield, scoring 12 goals and collecting 7 assists between them. Hugo Rodríguez could only play 11 games due to multiple injuries although the physio assures me there are no long-term concerns. 2 goals and an average of 7.43 means if he can keep fit next season, he will be an important player for our Champions League campaign. I've yet to use Yannis Salibur but to be honest, he wasn't my signing. He'll get more games next season. Financially, we're now in the Rich category and thanks to all those sales, we have €30.5m in the transfer kitty and over €54m in the bank. We have adequate facilities so I'll be asking for those to be upgraded. Our reserves are threadbare and need replenishing. The World Cup is coming round this summer which means I'm eligible for some French players should any decent ones make a name for themselves. What's the French for "Galácticos on the cheap"?
Seasons so far
2017/18: 1st in Ligue 1, Coupe de France Winners, League Cup Semi Finalists
Join me next week for Part 2 to see how I did in Europe.
Written by Luke Davis – you can follow Luke on Twitter @www.thehighertempopress.comlukealexdavis and catch his website at www.lukealexdavis.co.uk