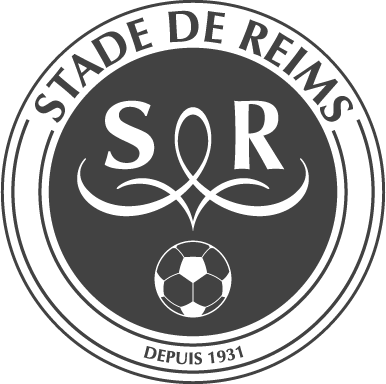 Luke Davis is back for the next part of his already popular CM01/02 series…
Whenever I find success in a save I play, I like to pretend I'm Roger Federer. That might sound peculiar but hear me out. His run of grand slam titles, finals, semis and quarter-finals are a testament to his seemingly superhuman performance for over a decade. When I hit a purple patch with a team, I imagine being the Swiss machine on route to another title. Two seasons at Reims have produced a total of seven trophies and we're in no position to stop there. Much like the 17-time champion, we have done it with power, finesse, and graceful poise but above all else, we have never rested on our laurels. This was exemplified with the acquisitions of four players in the summer, to fill any potential holes in the squad. 26 year old D R/C Alexandre Castro was bought from Tours for €550k. I felt the defence was one of the weakest areas of the squad and I needed some extra cover in case of injury. Anticipating potential offers for my swashbuckling strike force, I brought in Cameroonian striker Cedric Badjeck for €375k from Dutch side Excelsior. Albaek and Rodriguez were stalwarts in the middle of the park but they too needed some cover. Enter German/Turkish midfielder Timo Çeçen for €350k from Union Berlin. Although he was an AMC, his attributes catered for a more retracted role. To complete the summer buys, I brought in youngster Cyril Tréguer on a Bosman from Lille. On their way out were Yann Benedick on a free and Alexis Peuget to Bourg-Péronnas on a Bosman, Henry Camara, Edgar Alaffita and Nordine David also on frees.
In a slight change to last season, our first league game of the season came before the Champions Trophy final between arch-rivals PSG once again. Before all of that were two preseason games between Man City and Tottenham, resulting in 1-0 and 4-1 defeats for the English pair. Bastia also suffered the same fate in the opening game of the season as were steamrolled them 4-0; Nogueira's premier day hat trick the icing on the cake. The Trophée des Champions final was held in Toulouse on this occasion and remained in our trophy cabinet for a second consecutive year thanks to a 3-1 win over PSG. Goals from Debuchy, Albaek and Joey Ribeiro sealed our eighth trophy in three seasons.
Perhaps the glory got to the players' heads, as complacency kicked in, costing us back-to-back defeats to Arles and Angers (1-0). Wins over and Saint-Etienne, Boulogne and Valenciennes made up for it, leaving us in ninth. Interspersed between the league games were our first Champions League group matches of the season. We were once again drawn with the mighty Bayern but also had trips to Red Bull Salzburg and Dinamo Moscow on the cards. An opening game defeat to Bayern was quickly followed by wins over Red Bull Salzburg and Dinamo, leaving us in second after three games. The home matches against the Austrian and Russian sides were also won comfortably but we came unstuck, once again, to the force of Bayern. Luckily, we had already qualified in second place and had to wait to see who our second group opponents would be.
Back in the league and our form regained some stability with wins over Rennes, Lyon and Monaco. A 1-0 defeat to rivals PSG was quickly cancelled out by a 5-0 drubbing over Caen but a run of three straight draws to Nice, Bordeaux and Arles leaving us in 3rd before by Christmas and costing us valuable points in our bid to retain the league trophy.
For the second season in a row, we found ourselves at the second group stage. There was no consolation prize for third place like the first phase. If you didn't finish at least second, it was all over. We had fallen at this point the season before and I wasn't going to let it happen again. Our opponents were drawn: Sunderland, Barcelona and Zenit. The surprise package was unquestionably the introduction of the Black Cats, who had qualified after finishing 3rd last season. Zenit and Barcelona were two of our opponents in last year's second group phase; hopefully not a bad omen. The first match was at home to Sunderland, comfortably won 3-0 with goals from Nogueira (2) and Sagna followed by a valiant but unsuccessful match against Barcelona where we lost 3-2. The first mini round of games was completed with a 3-1 win over Zenit and leaving us in second place. The return match against Zenit provided no goals from either side while the Mackems succumbed to another heavy defeat (4-1) but the game of the group was our stylish 2-1 win over Barça. Messi gave the Catalans the lead with a low drive at goal after just three minutes. However, their defender Marc Bartra committed a dangerous two-footed foul and left the field seeing red quite literally. Bernard Debuchy scored moments later and the matched stayed locked at 1-1 for quite some time until a glorious solo effort from Timo Çeçen sealed a famous win and complete qualification to the quarter finals for the first time.
The new year brought with it the start of our domestic cup campaigns and a chance to retain both trophies for a second successive season. We were automatically entered into the League Cup 2nd Round and were pitted against Lyon, arguably the strongest opponents we'd faced this early. The match was tightly fought but we came out 1-0 winners. Our 9th Round French Cup was significantly easier in comparison as we swept away CA Bastia 6-0. A 3-2 win over Lorient and and a 4-1 win against Guingamp in the League Cup meant we were in our third consecutive semi final and didn't look like stopping. The French Cup went much the same way, after wins over Mulhouse (4-2), Saint-Etienne (3-0) and a 5-0 annihilation of Monaco to put us into another semi.
While we excelled in Europe and domestic cup competitions, our league campaign wasn't going as planned. We were winning matches and won the first five of the year before falling at the hands of Boulogne in a shock 4-1 defeat, but PSG had become unstoppable, leading the roost. Lille were slightly ahead of us in second but not by much and we had the advantage of games in hand. However, it was a case of every game being a must-win as PSG refused to let go of first place. A draw with Montpellier and defeat to Lyon cost us during a time where we would usually be coasting and it felt like unfamiliar territory. In the end, dropping only three points in our last nine games wasn't a good enough return and we ended the season in third place, our lowest since I started. PSG ran away with the title and Lille held onto second place.
The Ligue 1 title would be travelling to Paris this season but I wasn't going to allow any further inclusions to their trophy cabinet. We were still on for a unique cup treble. After our fantastic win over Barcelona, we were in the quarter-finals against Borussia Dortmund. For the first time, I felt an air of confidence in Europe. It wouldn't be a cakewalk but I knew we were capable of winning the tie. The first leg was a match of missed chances for us as we had 11 shots on goal, 9 on target and just one goal scored by Willy Sagna after 11 minutes. Dortmund could only reply with a single goal themselves, after 30 minutes thanks to Lazar Markovic. The important thing was getting the away goal and judging by our performance, we were capable of creating chances. The second leg conjured the same chances and the same number of goals scored by us. Well, at least by our players. Mats Hummels opened the scoring but at the wrong end of the pitch, when he deflected a shot into his own net giving us a 1-0 lead. 20 minutes from time, Timo Çeçen slotted home after his initial header was parried away by Dortmund keeper Mitchell Langerak. 3-1 and we were in the semis of the Champions League for the first time since 1959. The only team standing in our way of a historical third European final?
Paris Saint Germain.
Between 5th May and 16th May, we faced PSG a total of five times in all competitions. The first meeting was in the Champions League semi final in Paris. A team boasting the likes of Juan Mata, Alexis Sanchez, Cesc Fabregas and Edinson Cavani seem almost impenetrable on paper but we had only lost once in 9 games so far. This match was no different as we raced to a 1-0 lead after 20 minutes for his 25th of the season. Salif Cissé completed the scoring 10 minutes from time. An unassailable lead, perhaps? 2 days later, we faced them in the league and although they would go on to win the title, they could afford to lose and lose they did; a 4-0 rout thanks to goals from Salif Cissé again, Sagna, Joachim and Çeçen. 2 days after that, we faced the Parisiens in the French Cup final (we'd beaten Nantes in the semi 4-0). Not as comprehensive a win but a win nonetheless, but it took 81 minutes to break the deadlock; Çeçen the man with the goal once again. Four days later, it was time for the Champions League semi final second leg. We went into the game with a two goal advantage and much like the French Cup final, it was a close affair separated by one goal. Dany Nogueira was the scorer on 72 minutes and it sealed our place in the Champions League final against none other than Real Madrid, our opponents in 1956 and 1959. Could we make it third time lucky? Before we had any time to contemplate old foes, we had our final match against PSG in the League Cup final. We managed to keep our clean sheet record in the "Parisbowl Series" (terrible name, I know) but failed to score for the first time. It stayed this way through normal time and extra time. That meant penalties. We needn't worry, however, as PSG could only score the one spot kick and we scored the three we needed to win our second trophy of the season.
So here it was – the holy grail of club football. The Champions League would be the last competition up for grabs for both Real Madrid and us. Apart from sharing common ground in terms of the final, we were also both chasing a treble. The final was held in Moscow in front of 78,311 people. We maintained our momentum from the PSG matches, peppering the Real goal with shots but none could find their way in. Fortunately, Real's chances were few and far between and they couldn't find the net either. It wasn't until 65th minute that the deadlock was broken – Chicharito ran into the area unmarked and released a thunderbolt into the roof of the net. If we were to win this, we'd have to come from behind. Not long after the goal, Joachim won a free kick just outside the area. Keylor Navas saved Glombard's free kick but Rodriguez was at hand to slot in the rebound. 1-1! Seven minutes passed. Albaek came close with a shot just inches wide of goal. Real Madrid were on the back foot; who'd have thought it? A minute later, Joachim had to go off injured and with no more strikers on the bench (my bad), I replaced him with Yannis Salibur, who had become a fringe player at the club. A left winger up front? This wasn't going to work. But after 79 minutes, something magical happened. Albaek played a clever through ball into the path of Salibur and one-on-one with the keeper, the French/Congolese winger slotted home. TWO-ONE! TWO-ONE! I couldn't believe it. In only his eighth appearance this season, he had scored possibly the most important goal in Reims history. Real had a breath taking chance to level the score, after Di Maria's free kick clipped the post and went wide on 87 minutes. Five minutes of injury time went by and the sweet sound of the final whistle engulfed the stadium. We were European champions for the first time against our old adversaries – the ten-time champions – Real Madrid.
The advantage of playing to altered Moneyball rules is the lessened dependence on increasing profit. I don't normally overspend so that always takes care of itself and I inadvertently use a makeshift wagecap to keep outgoings down. With regular success in the cups and now Europe, money would continue to flow in and help improve the stadium and the reputation, allowing for bigger players to come in. I've yet to splash out on someone but I've allowed myself to do so and I might just try my hand at a marquee signing to see what happens. We've won everything but the World Club Cup, the Super Cup and the UEFA Cup now (with the latter a negligible achievement should we fall down at any point). But this was never about making money – this was about making a legacy and this is truly the era of Reims.
Seasons so far
2017/18: 1st in Ligue 1, Coupe de France Winners, League Cup Semi Finalists
2018/19: 1st in Ligue 1, Coupe de France Winners, League Cup Winners, Trophée des Champions Winners
2019/20: 3rd in Ligue 1, Coupe de France Winners, League Cup Winners, Trophée des Champions Winners, Champions League Winners
Join me soon for the next part!
Written by Luke Davis – you can follow Luke on Twitter @www.thehighertempopress.comlukealexdavis and catch his website at http://www.lukealexdavis.co.uk