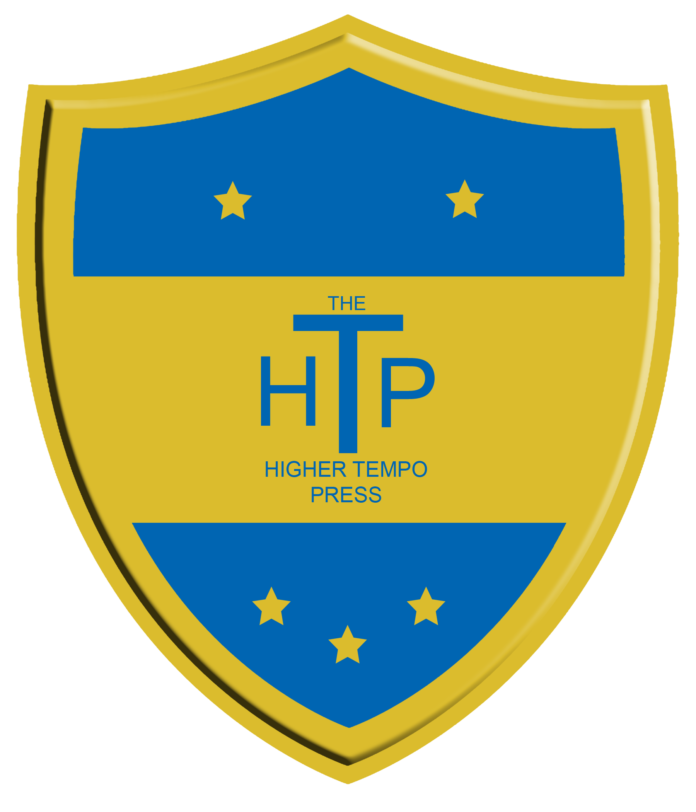 Welcome back. If you were with us for Part 1, you'll know that whilst the game has evolved into a much neater package, we are apparently in an era where goalkeepers are yet to learn to catch and Carling still lend themselves as the title sponsor to the Premier League. If you missed Part 1, you can catch up here.
The clock has ticked into 1997 and I'm under severe pressure. The board are disappointed. Fortunately wins away at Sheff Wed and home to Leicester keep the wolves from the door, and I'm safe from the insecurity list. For now at least…
The FA Cup gets its Sunday name here, although Arsene Wenger can't rise to the challenge.
At least the non-league teams have names now, albeit fake ones.
We saw off Swindon 4-1 for those who care. This will do nicely:
It's cup week as we also have a League Cup Quarter final with Arsenal, fresh from their humiliation against Grimsby.
Arsenal seem to have a real problem with teams in black & white, and David Platt sustains another gash (see 93/94 part 1 for this non-lewd reference)
There are some interesting results on a goal-laden evening, it's all good news for me though.
Daniele Dichio running wild at Loftus Road but look at that Boro defence.
Pearson no doubt accusing his team mates of being ostriches. We'll get to see Dichio up close on a…Monday!? night
So a great start to the year but the board are still not overly happy.
Probably fair, I am 10th after all despite having a great squad.
More white hot FA Cup action – the holders are out! Beaten at Villa Park.
This won't be easy though.
That's all well and good, but I need to still be in a job by then.
The European Super Cup, played between the Champions League winners and the Cup Winners Cup, is a very high quality affair but PSG win this "Clash of the Titans" quite convincingly.
This is a strange old day though.
Incidentally, I've signed David Hopkin.
This win at Derby in the cup is vital for my job but it might have a big effect is the injury is serious.
Grimsby continue being the giant killers, this time at Liverpool's expense.
Turns out playing John Barnes as a left wing back is not a smart move.
This is literally the worst possible draw.
These boys continue to give me grey hairs; somehow we pull this one out of the fire.
The second leg is a fairly dull affair, but then it is our third game in 5 days, which is ludicrous.
Either way, we are through to the final! On a Wednesday!?
I swear that isn't normal.
The board are very hard to please.
My task isn't made any easier by this:
The squad is knackered, not really surprising given the amount of games we've played in 1997 alone.
Every defeat is met by utter derision from the board.
May as well go for broke and bring in a man who we know is good under pressure.
What I don't like about this version is that you have very little control over results. Your goalie will play a shocker without warning and boom, you're out of the FA Cup after yet another humiliation.
Jesus wept.
This was fun whilst it lasted, but it's just another stick for the board to beat me to a pulp with.
Livid doesn't even cover it.
The Champions League sees some high scoring affairs. Ajax's comeback is a highlight but what are Club Brugge even doing in the quarters?
Brighton's big day ends in disappointment.
Ah the keeper played a 3, there's a shock.
Anyway, battered and beaten, we arrive at Wembley for the Coca-Cola Cup final. Love that alliteration. Anyway, we've only bloody won it!
Philippe Albert is the hero in a 2 minute spell, then in the second half we just resorted to kicking them to death to claim the trophy. Nice to see a full Wembley too by the way
So you should be.
What in the bloody hell is this?
We do however have a 4 horse race at the top of the table. Obviously, I'm not involved in that.
More goals ahoy here.
At least the man who gives out the awards loves me.
The last day of the season is here and it's all to play for. Now, in 1996/97 you may remember Coventry and Sunderland scrapping to stay up, and Coventry kicked off 15 minutes late, so they knew what result they needed. There was a big fuss at the time. Just remember that and we'll come back to it in a minute.
Goals everywhere as usual.
This car crash in particular.
It looks like Everton have blown it on the final day with that loss to West Ham – but what do you notice here?
Ah yes, when there was a fuss about Coventry kicking off 15 minutes late, the scheduling idiots have managed to put some games after the last weekend of the season. Everton can take the title! Oh, and the North East derby.
It's another goal shy evening as usual.
Everton's cause is helped by Dave Seaman having a bit of an injury problem.
Ouch. Everton do the job though and are the Champions.
I'll take 11th and the Coca-Cola up, after all that has happened I'm just glad to have got to the end.
Would love to hear Collymore's opinion on this.
You're new to the football league. Go and make an appointment to set the tone.
There will be no double for Everton.
For some reason, UEFA feel the need to play the UEFA Cup Final over 2 legs.
Amazingly, the Champions League Final is a quiet affair.
Joe Royle takes his first Manager of the Month at the last opportunity.
This game is also the first to include the Bosman ruling. Here, Jimmy Crawford exercises it.
The end is nigh though, it's time for this message.
First up is the awards list.
Good to see Igor Stimac of Free Transfer getting player of the year. Also, the Milwall manager – what kind of a name is that!?
Noooooo!
Erm?
Bit premature on that one.
What a treat.
So, now seems like a good opportunity to tie up some loose ends. Stan Collymore won the golden boot.
Lars Bohinen in 3rd there. I've no idea why.
Sasa Curcic, what a guy.
But for real talent, the average ratings list is where it's at.
To finish, here's the final Premier League table.
Look at the sheer number of goals across all the teams. Far too high. Not sure if this was just a crazy version or whether Kevin Keegan himself had a say in the design of the game, but I'm not sure Wimbledon scored 76 goals in all of their Premier League seasons combined.
Sheff Wed with the old -60 goal difference. Just 2 shy of the 100, that's a shame. It's a really weird looking table, when 14th place score 67 goals.
So, in summary, I can see now why goalkeepers are so good in 1997-98, they were clearly adjusted as they've all got crisp packet hands in this version. I don't remember it being quite as annoying as this – I remember being terrible at it, but put that down to me being 8 at the time. Still, the foundations are built for the game we know today, I actually enjoyed CM93/94 more than this as it was somehow more realistic, if less involved. Next week we'll be exploring the CM3 series, which really was a giant leap so please join us again, hopefully my goalkeepers will have learned to catch by then.
Until next time!
Written by David Black – you can follow David on Twitter @www.thehighertempopress.comcm9798 and also read his fantastic blog over at http://www.cm9798.wordpress.com